The new advertising campaign from the Spanish brake systems specialist celebrates fun and adrenaline on two wheels, guaranteeing its continued contribution in terms of speed and safety in the search for "flow".
The renowned brake component brand launches its new "Find your Flow, Speed and Safety" campaign for two-wheel enthusiasts (motorbikes and bikes) who want to enjoy speed with maximum safety.
"Find your Flow" is a way of life for those who like to participate in the world of two wheels, inspired by the adrenaline rush of speed, but with the control provided by high-quality, reliable brakes. For this, it is very important to use a top brand with a proven track record, and to avoid skimping on price with low-quality products that could put a rider's safety at risk.
The campaign is aimed at both amateurs looking for fun and personal satisfaction, as well as professional riders looking to push the limits in every corner to try and set the fastest possible time.
The FIND YOUR FLOW 2023 campaign from Galfer will be implemented throughout the year using various marketing tools, including the launch of a new collection of merchandise in the adrenaline-fuelled style of the campaign. There will also be different advertising initiatives in the major international motorbike and bike media, as well as on social networks (@galfermoto and @galferbike), including contests and activities in collaboration with Galfer riders in constant search of their FLOW with GALFER.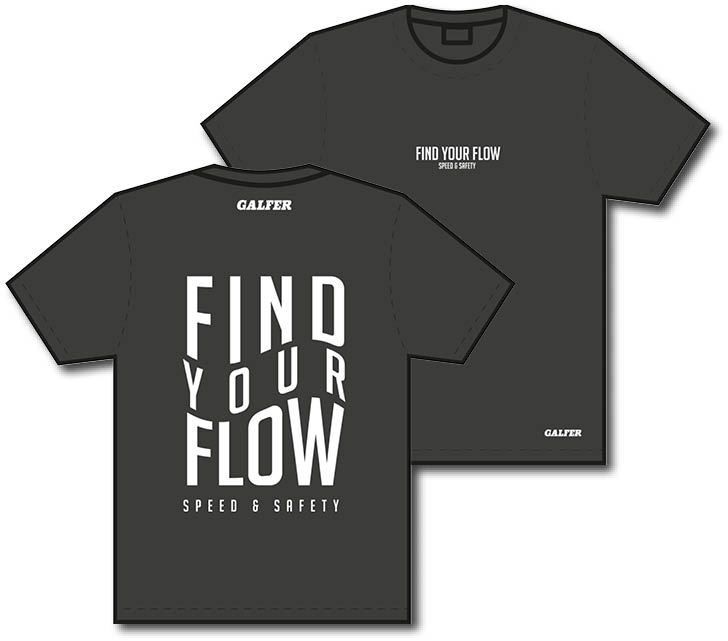 Join "Find your Flow" and find speed safely with Galfer!