The year 2021 will undoubtedly be remembered as one of the toughest in recent times from many perspectives, but also as the year that saw a huge boom in the international two-wheeler market, which has led to an exponential growth in the production and turnover of many brands in the sector.
The Spanish brand GALFER, the global leader in the manufacture of braking systems for motorcycles and bicycles, which had already been enjoying significant growth in recent years, is now a benchmark brand in the sector, both in competitive racing and among enthusiasts.
The Spanish specialist in braking systems will celebrate one of its best years yet with a presence at EUROBIKE, the leading European trade fair for the sector, where it will present important innovations for 2022 and launch new products, expanding the already extensive GALFER Bike catalogue.
The many innovations that GALFER is planning to launch on the market in 2022 are aimed at all disciplines in the bike world – from road, gravel and downhill to E-biking.
Some of these innovations include:
– Improved floating brake discs with steel core, sizes 180 mm and 203 mm, 2.0 mm thick. Geometric optimisation of the structure to reduce weight, increase strength and improve the union between brake track and core. The pins and core will be available in different colour finishes.
– New post mount adapters (+20 mm and +23 mm) that will expand the range of brake disc conversions and improve the positioning of the brake callipers for each size.
– New nut for AFS system (Fulcrum), compatible with GALFER centre lock discs.
– New magnets for the speed sensor and anchor for 6-bolt discs. Made of forged aluminium and resistant to high temperatures. These will be available in two different sizes compatible with most of the current electric bike frames and motor systems.
– DB103W 180 x 1.8 mm disc (weighs only 106 g) specifically for road and gravel. Optimised design to prevent noise, whilst maintaining good grip capacity.
– Bike brake cleaner,fast-drying and solvent-based. Does not affect the performance of the brakes or the bike components and is suitable for all types of brakes and disciplines.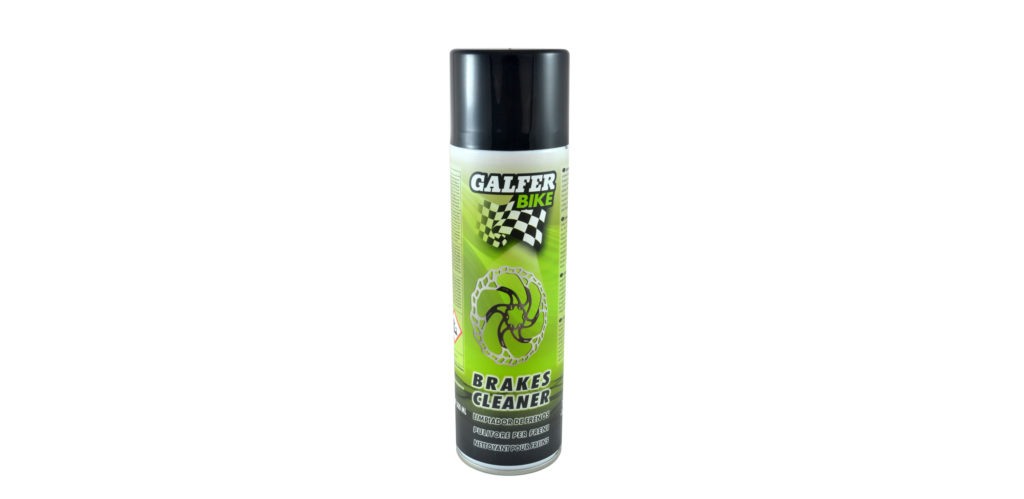 All these new products from the 2022 catalogue will be on show at EUROBIKE but will not be on the market until early next year, when each product will be presented officially at a launch.
GALFER Bike will also be showcasing some experimental products that are still in the testing phase, including:
– ø223 x 2.0 mm prototype discs developed with the Commencal/Muc-Off team and recent winners of the Les Gets UCI World Cup Downhill race, including Thibaut Dapréla.
– New ø223 x 2.0 mm floating brake discs with aluminium core for Moto2 and Moto3 racing bikes.
– Oversize discs ø246 x 2.3 mm, specially designed for DH 29″ or very heavy E-bikes.
At the GALFER stand you'll also have a chance to see Commencal (Supreme DH), Orbea (Rise), Pivot (Trail 429) and BH (Ultralight Disc) bikes, some of them built with top-of-the-line GALFER components. In addition, GALFER Bike currently supplies its Disc Wave® brake discs to several bike brands such as Orbea, Pivot, Megamo, Fantic, Berria and Mendiz.
The GALFER brake components brand was created in 1952 and has continued to grow and evolve in the motorcycle and bicycle sector ever since. Experts in disc brake friction, their brake pads and discs have been used in mountain bikes since 1998 as original components and, since 2012 also as replacement components.
To meet one of the sector's leading brands for brake components, visit GALFER Bike at Stand No. 209, Hall A5, and check out all their new products lined up for 2022.
As is customary, the EUROBIKE trade fair will be held in Friedrichshafen (Germany), from 1 to 4 September 2021.