GALFER, the brake systems specialist and leading manufacturer and dealer of disc brakes and pads for the two-wheeler market, is proud to announce it will be an official sponsor for the world's foremost Motocross championships (FIM Motocross World Championship and Monster Energy FIM Motocross of Nations). The sponsorship will cover the end of the current season and the next two seasons (2022-2023).
GALFER is well known and respected in international competition and has long been the number one choice of many top teams and riders at the top level both on the track (MotoGP and WSBK) and off-road (MXGP, EnduroGP, TrialGP, Extreme Enduro), as well as the first choice of major motorbike manufacturers (KTM, Gas Gas, Beta Motor, TM Racing, Montesa, etc.), who look to the Spanish specialist, GALFER, for their braking systems.
Having won 50 world titles in the last 10 years across the different FIM Off-Road competitions (Steve Holcombe, Kiara Fontanesi, Toni Bou, Laia Sanz and many other riders), GALFER is no stranger to the international Motocross scene and the company has supported riders such as Alessandro Lupino (MRT Racing Team KTM), Kiara Fontanesi (MxFontaracing Gas Gas Syneco), Nathan Watson (Team Honda SR Motoblouz) and Jeremy Van Horebeek (Beta SDM Corse), among others.
The sponsorship agreement was signed with INFRONT Moto Racing, the long-serving promoter and symbol of international Motocross. Starting at the MXGP in Madrid on October 17th, 2021, and running through the end of the 2021 season and both the 2022 and 2023 seasons, the GALFER brand will be an important presence both in the races and in the paddock area, where it will be possible to find out more about their range of products and participate in autograph sessions with riders representing the brand.
From next season GALFER plans to hold a range of promotional activities at many of the races on the 2022 and 2023 calendar. And to celebrate its debut as an Official Sponsor for the 2021 season, GALFER is offering the chance to win 3 paddock passes for the MXGP in Spain on October 16-17 in a competition that will be launched soon on the company's Instagram page (@galfer_brakes).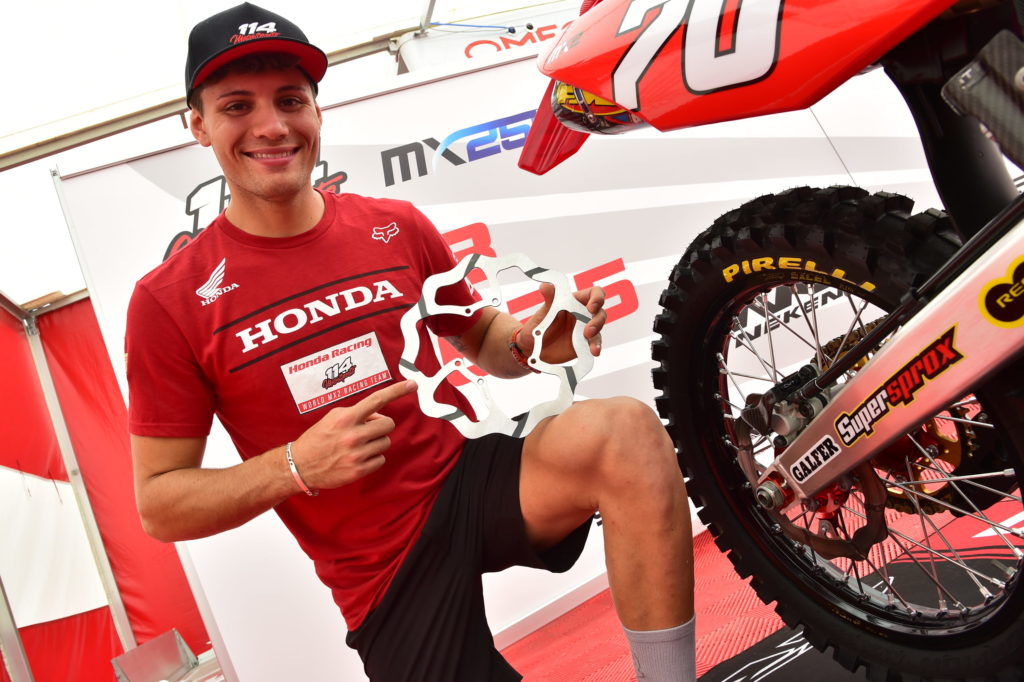 Ivo Martini Bristot – Sales Manager
The decision to become an official sponsor of the Motocross and Motocross of Nations World Championships, as well as the Enduro and Trial World Championships, is more than just a strategic choice for GALFER. It is another stage in the recent period of tremendous success and growth across all sectors of the two-wheeler market that has been the hallmark of the Spanish brand. It confirms GALFER's commitment and constant investment in the world of competition, where it has supported the research and development of products with ever increasing performance, capable of satisfying the needs of both top riders and keen enthusiasts.
Infront Moto Racing CEO David Luongo
"Infront Moto Racing welcomes Galfer. This new partnership is confirming the trend of popularity of the MXGP World Championship in the Spanish market and its attraction as a global platform for the development of the Motorsport industry. We are sure that this partnership will bring both of our groups to new highs."