The Belgian rider with the Orbea Enduro Team took second place on the podium at the EWS Crans-Montana and is now in the top three overall, with one round to go before the season ends.
Great end of season for Martin Maes and the Orbea Enduro Team. At the Swiss event in Crans-Montana, Martin Maes took his second consecutive podium of the season in the Elite Men's category, thanks to his great consistency. With a solid and fast ride, Martin set the second fastest time in all the special stages, finishing only 8 seconds behind the winner of the race. Maes has adapted perfectly to his Orbea Rallon equipped with 180 mm front and 203 mm rear Disc Shark® discs, combined with Galfer Pro G1554T brake pads. Martin Maes is currently third in the overall standings, with one race to go and with options to climb further positions.
In the same category, Alex Rudeau (Commencal Enduro Project) achieved a notable 11th place, only 3 seconds short of a Top Ten spot.
In the Men's Master category, Frenchman Karim Amour (BH Racing Enduro Team) took second place and remains at the top of the overall standings for the championship in his category.
And in the Men's Youth category, young Frenchman Raphael Giambi (BH Racing Enduro Team) took victory.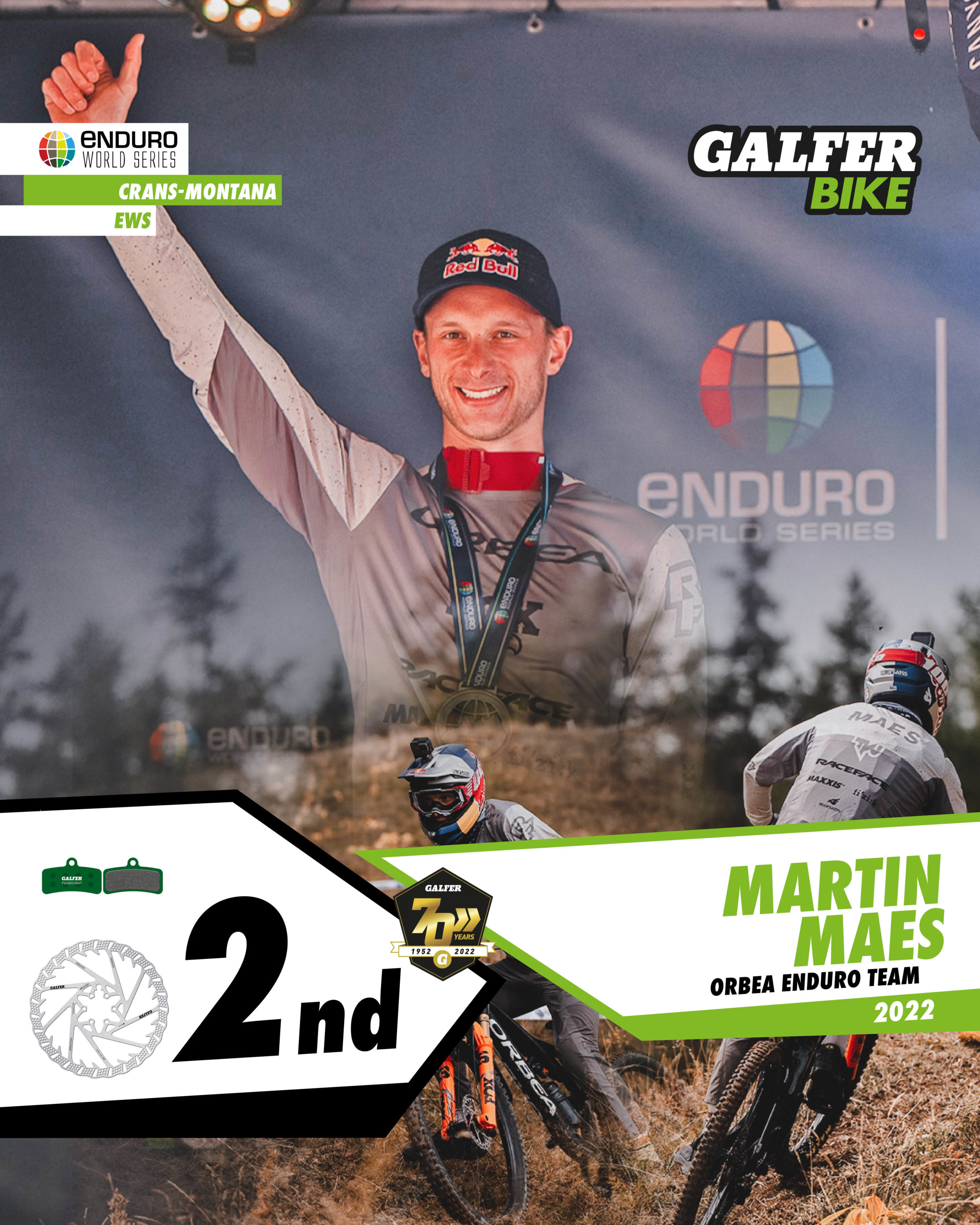 In EWS-E, the Enduro e-bike competition, Chile's Florencia Espiñeira (Orbea Enduro Team) also took second place in the Women's category and continues to lead the overall standings by a considerable margin with one race still to go. In addition, the Orbea Enduro Team is still at the top of the overall team rankings.
In the Men's category, two Galfer Bike representatives achieved good results: Frenchman Mathieu Ruffray (Commencal Enduro Team) in 4th place and Portuguese Tiago Ladeira (Miranda Factory Team) in 7th. All these riders use Disc Shark® brake discs and Galfer G1652 brake pads for e-bikes.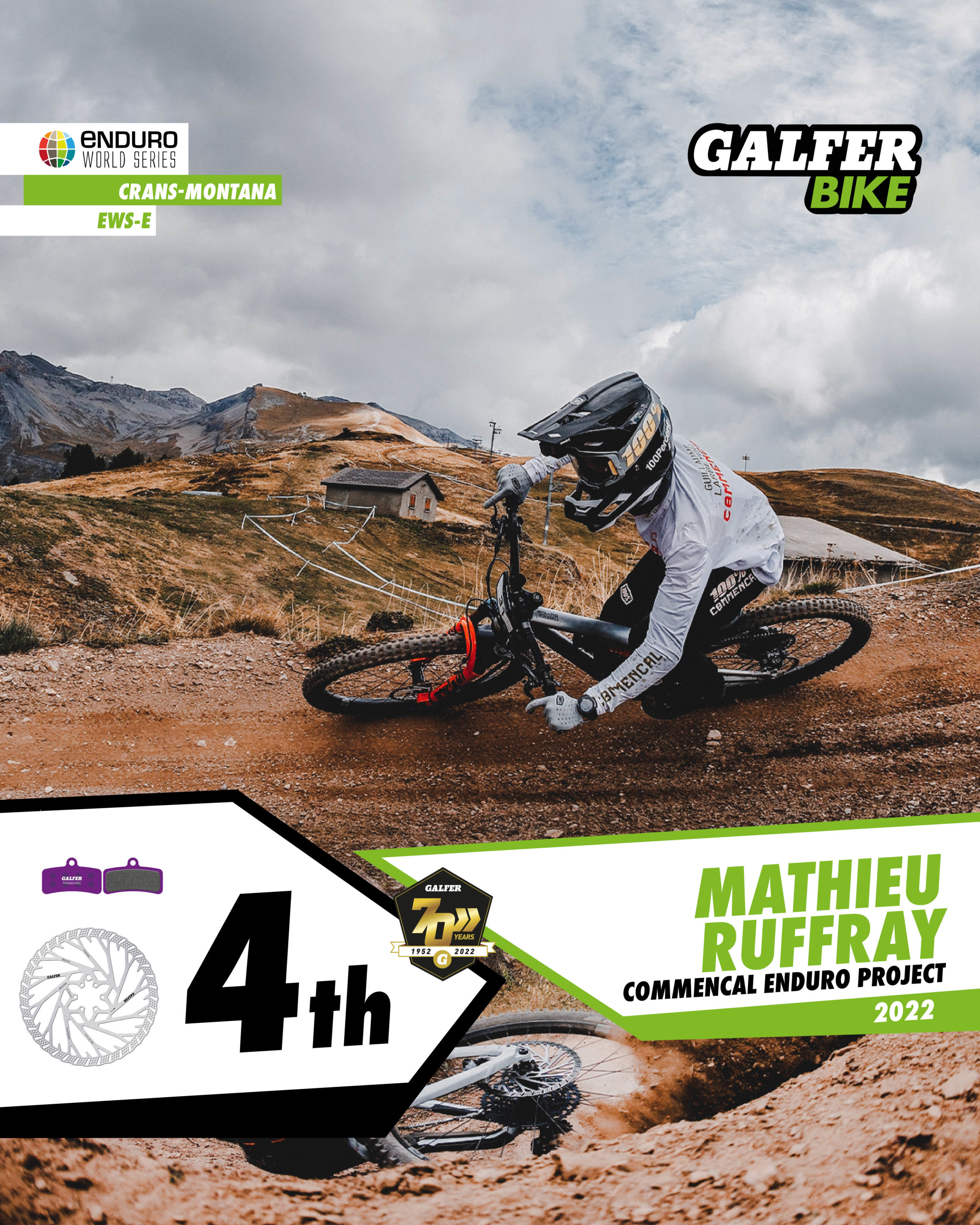 The next round of the Enduro World Series will take place in Loudenvielle (France) from 23 to 25 September.