The Galfer Bike competitor on the Santa Cruz-FSA team has won his second Elite victory in the men's XCO World Cup, the first time ever for an Italian.
The Vallnord circuit in Andorra hosted the season's sixth race under extreme conditions, in terms of both heat and altitude. On the highest circuit of the season (over 2,000 metres in altitude) and with temperatures hitting 30 degrees, Luca Braidot battled for a top position throughout the race, before stepping up the pace in the final lap and pulling away from the others. Luca Braidot, already taking sixth place in Friday's short-track race, made it two in a row in the men's Elite XCO season, demonstrating his excellent form and taking him a step closer to the podium in the World Cup overall classification. Also in this category, Danish rider Sebastian Fini (KMC-Orbea), came close to the top ten, finishing in 11th position.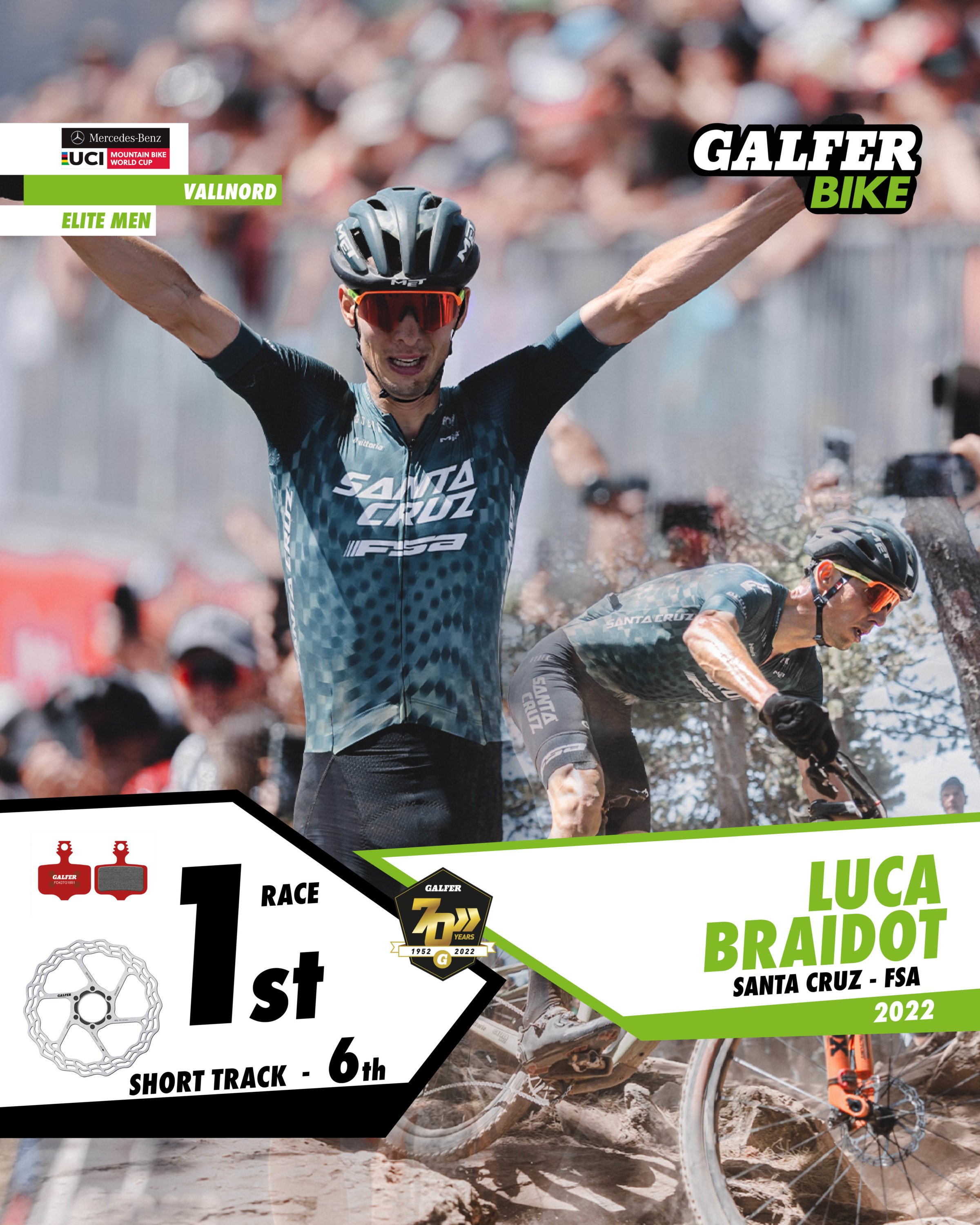 In the men's Under-23 category, Luca Martin (KMC-Orbea) stepped onto the podium for the first time in his sporting career at international level, taking second place after staging a great comeback.
In the women's Elite category, two good results from Galfer Bike representatives are worth a mention: Estonia's Janika Lõiv (KMC-Orbea) taking 6th place and Italy's Martina Berta (Santa Cruz-FSA) coming in 7th.
And in the women's Under-23 category, Sara Cortinovis (Santa Cruz – FSA) finished with a solid 8th position.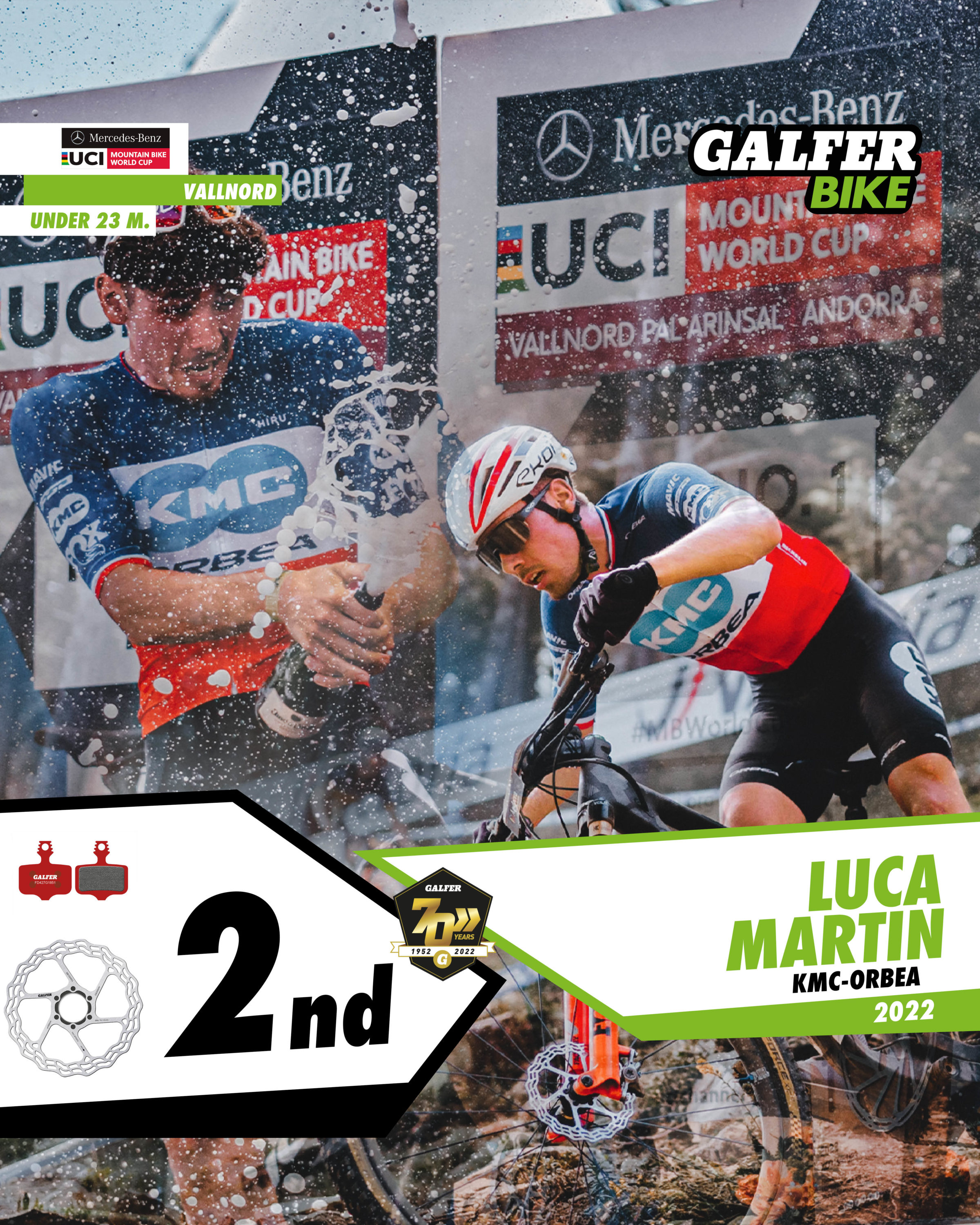 In the Downhill discipline, Pau Menoyo (Commencal-Schwalbe) achieved an excellent classification with the 11th best time but did not make his best descent in the final and finished in 34th position.
In the Junior categories, two Galfer Bike riders finished in 9th place, with Colombia's Sebastian Holguin (IJ Racing) in the men's Junior category and Belgium's Siel Van der Velden (Commencal-Vee) in the women's category.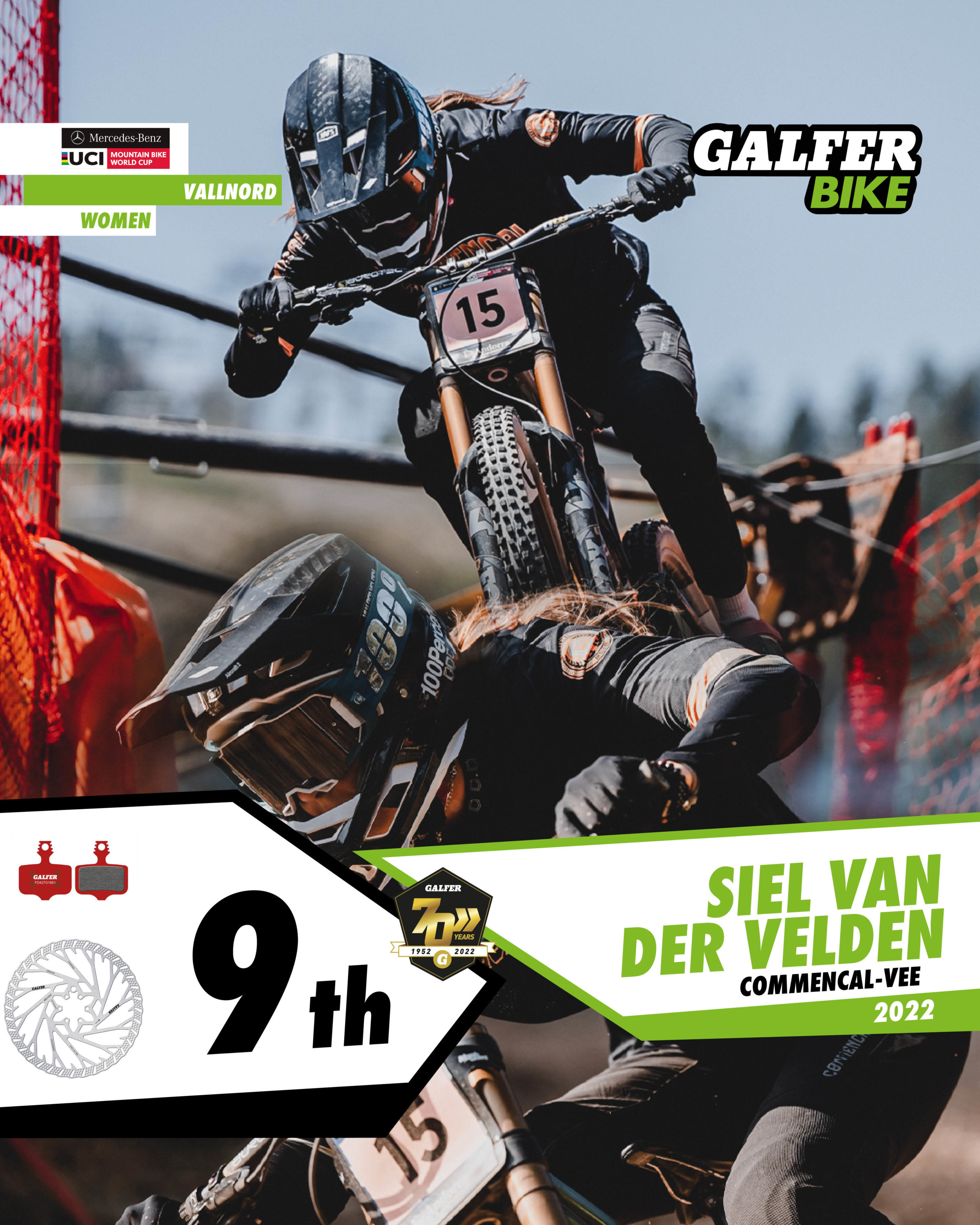 The next XCO-DH World Cup event will be held in Snowshoe (United States) from 29 to 31 July.