The Orbea Enduro Team, sponsored by Galfer Bike, was the best team in the second round of the E-bike Enduro World Series, with podium finishes for Florencia Espiñeira and Edgar Carballo in Petzen-Jamnica.
The second round of the EWS took place between Petzen (Austria) and Jamnica (Slovenia) with one of the longest descents of the international circuit, with more than 1,000 consecutive metres of negative vertical drop, where brakes played a very important role.
In the E-bike category, Galfer Bike representatives played a very prominent role with several podiums and the Orbea Enduro Team leading the general standings. In the men's category, Portuguese rider Tiago Ladeira (Miranda Team) took second place on his KTM equipped with the new 223 mm Disc Shark® brake discs and the lilac G1652 pads, specially designed for E-bikes. Just behind him came Spain's Edgar Carballo (Orbea Enduro Team), who remains leader of the general championship standings thanks to his victory in the first round.
In the women's category, Chilean rider Florencia Espiñeira (Orbea Enduro Team) dominated the entire race until the last descent, where she suffered a fall. In the end, Flo finished second in the women's EWS-E category.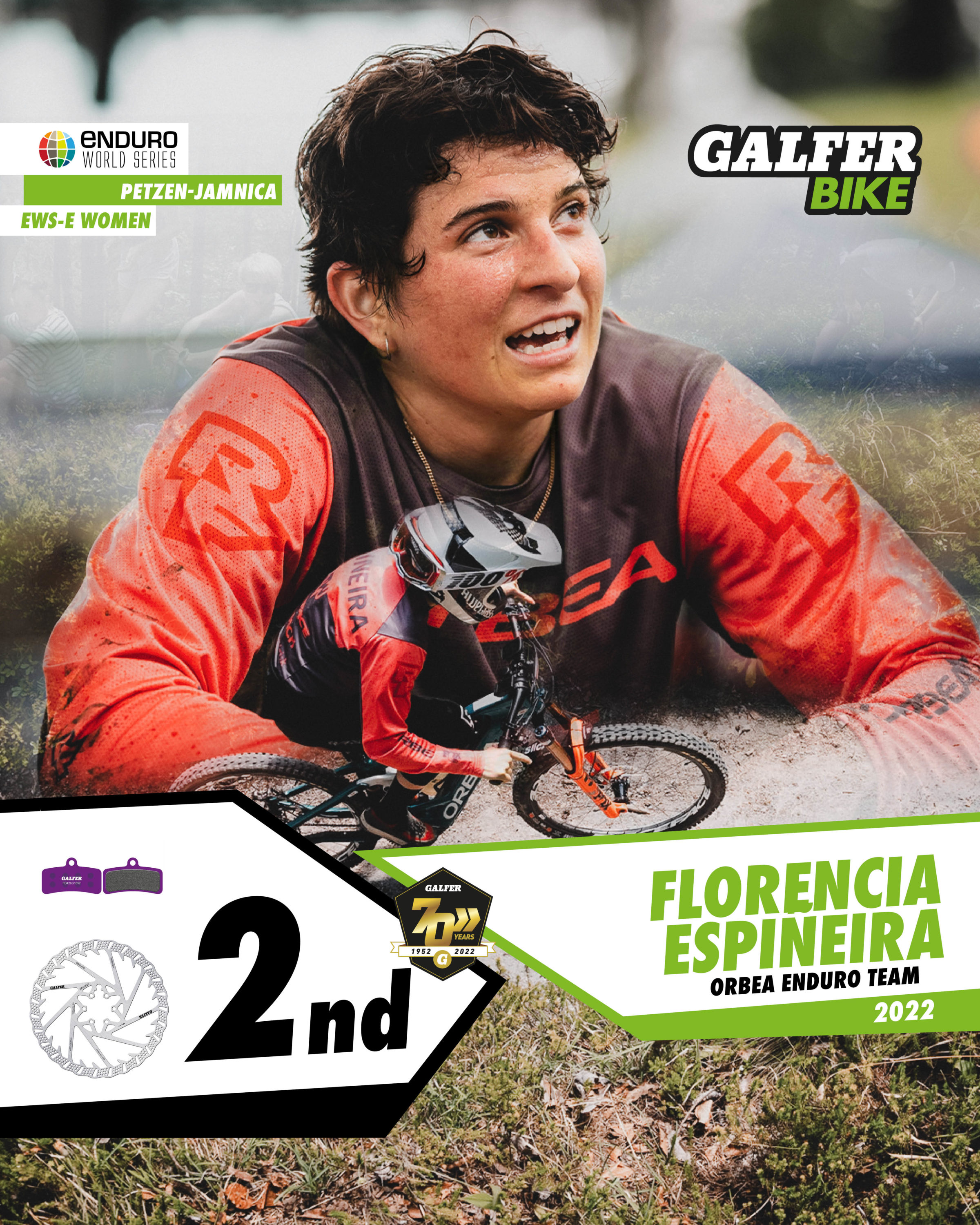 The EWS also yielded good results for Galfer Bike representatives.
In the Master category, Frenchman Karim Amour (BH Racing Enduro Team) secured another victory, leading his nearest rival by more than 30 seconds.
In the women's category, Melanie Puguin, current champion and Karim's teammate, only just missed the podium with a fourth place finish.
And in the men's category, double Top 15 spots for the members of the Orbea Enduro Team, with Belgium's Martin Maes in 13th and Slovenia's Vid Persak in 15th, both setting the fastest times in some of the special stages. Other results for Galfer Bike riders include Guillaume Larbeyou 18th, Louis Jeandel 20th, Alex Rudeau 22nd, Greg Callaghan 25th and Evan Wall 30th.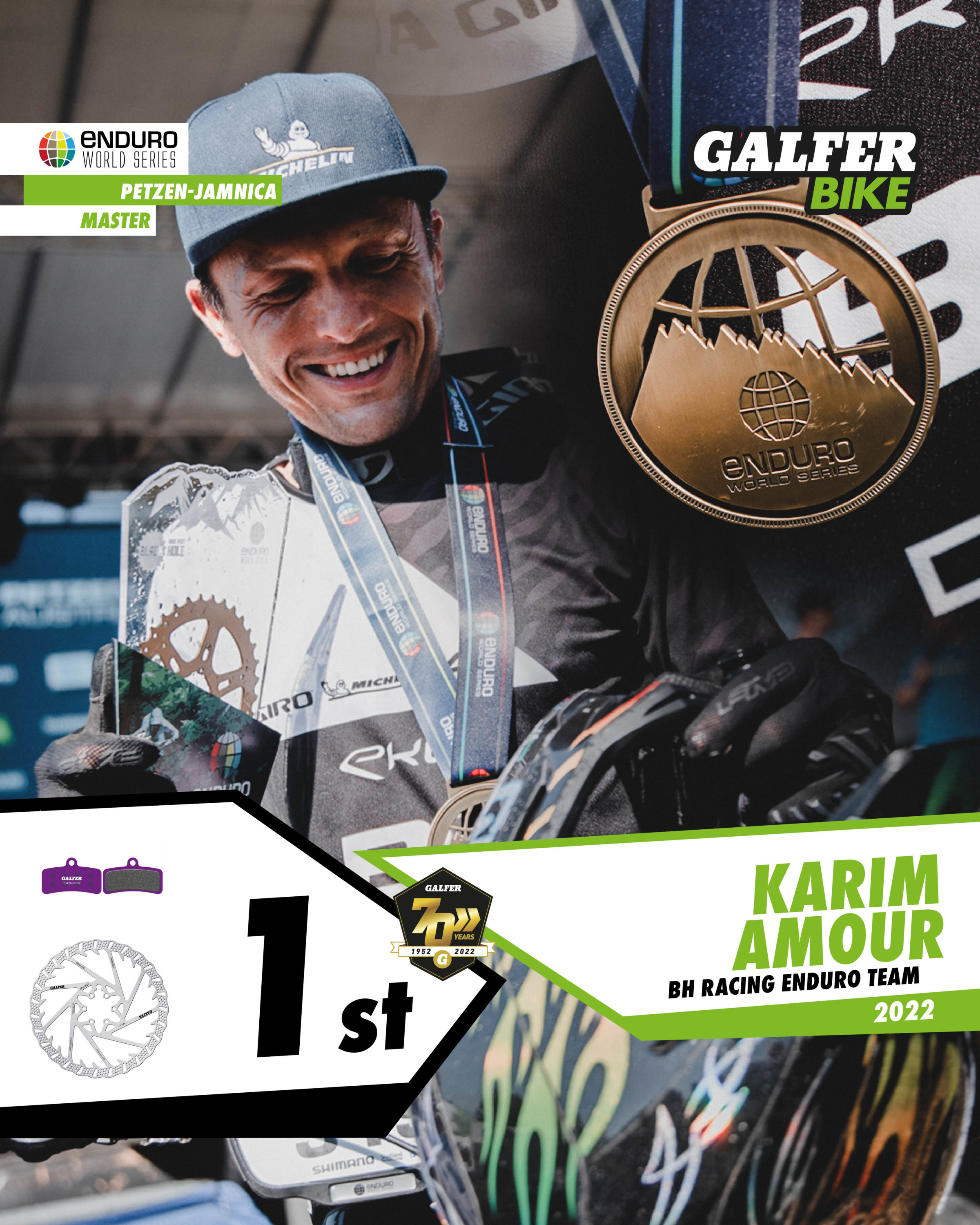 The next round of the Enduro World Series will be held in Valdi Fassa (Italy) from 24 to 26 June.