Brake component brand GALFER Bike has introduced a new packaging design for its bicycle disc brakes. The packaging, a box with a spine, is made from 100% organic materials and is considerably more durable.
Industrias GALFER recognises the global climate problem and wants to reduce its environmental impact by using packaging made from 100% recyclable materials.
Consequently, GALFER has redesigned the packaging for all its disc brakes and developed a new box that improves on the previous format by making it plastic-free. It is manufactured using only plant-based materials: the well-known kraft cardboard is used for the structure that protects the product and a cellulose acetate is used for the window that allows the packaged product to be seen.
The new box features several functional and aesthetic improvements such as:
One single box size, which is suitable for all standard rotor sizes on the market (from 140 mm to 223 mm).
Increased protection for the product and its accessories thanks to a new box structure and an internal piece of cardboard with slots to hold the rotors in place.
Good product visibility via the transparent acetate window on the front.
Improved aesthetics as a result of the new design.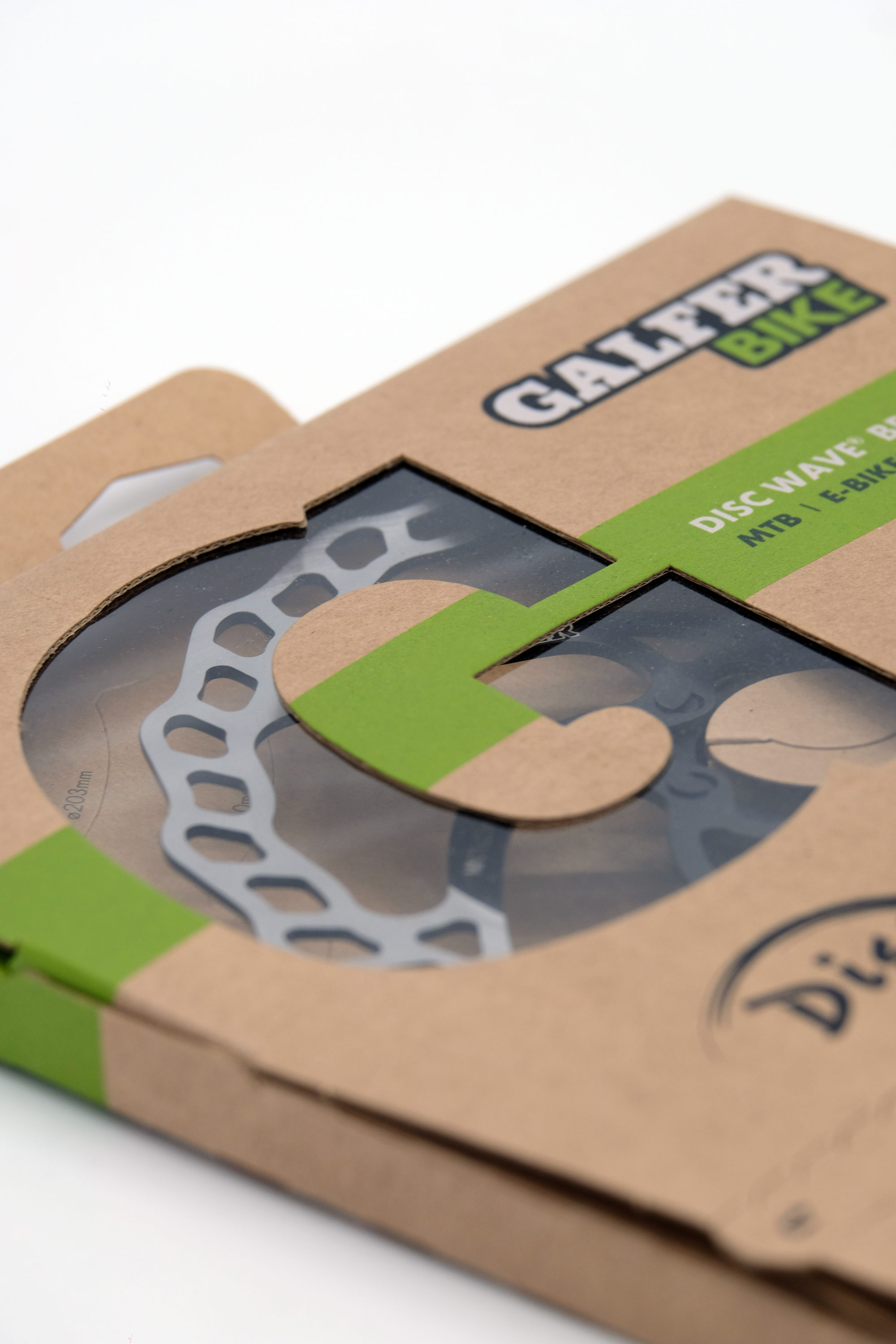 This change marks the beginning of the evolution of all GALFER packaging, including both bike and motorbike products, which will be progressively changed over the next few years.
It should be noted that "Disc Wave®" brakes are now a world leader in bicycle disc brakes, used competitively by some of the best Downhill and Cross-Country athletes in the world (Myriam Nicole, Martin Maes, Maxime Marotte, David Valero, etc.) and used as standard on several important bicycle brands (Orbea, Pivot, Megamo, Berria, etc.).