Galfer Bike launches the new Disc Shark® 160 mm disc with a thickness of 1.8 mm for use with Cross and Down-Country bicycles.
After the global success that followed the launch of "Disc Shark®" in June 2022, in 180 mm, 203 mm and 223 mm sizes for "gravity" and E-bike disciplines, Spanish brake systems specialist Galfer is now launching the new "Disc Shark®" in 160 mm size for XCO/XCM users.
The new 160 mm Shark, with a lower weight of just 104 grammes, is the ultimate expression of the highest level of innovation and technology that the Galfer Shark range has brought to the bicycle brake disc market. The product has all the benefits of the other discs in the range, but in a smaller size: better breaking power under high temperatures, better cooling, greater stability and increased brake pad durability.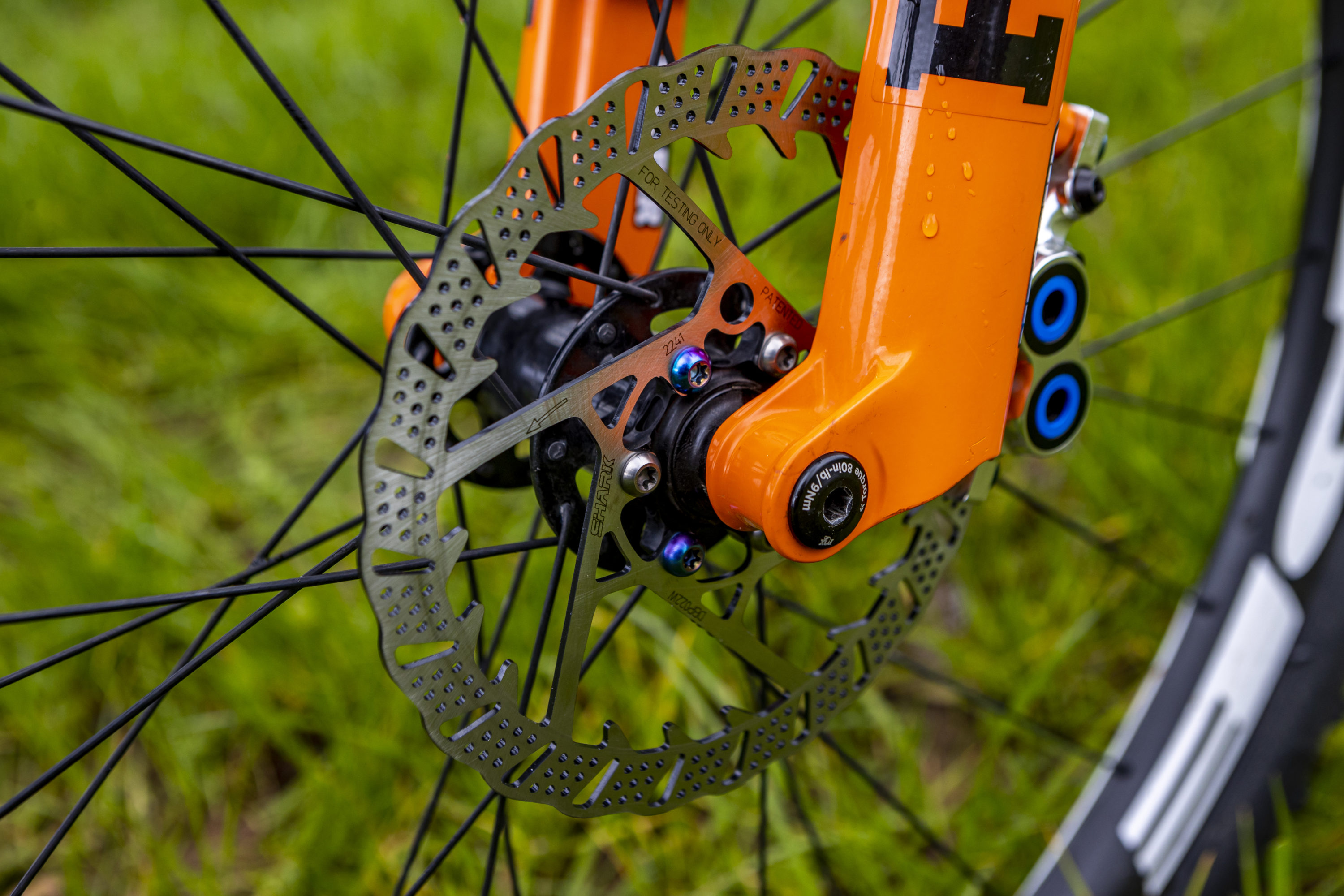 These benefits make the 160 mm Shark the perfect choice for users who need intense braking performance and for situations in which overheating may be a factor, such as long descents or use in high temperatures. It is also a good option for users who want to reduce the size of their brake discs from 180 mm to 160 mm without losing braking performance and at the same time reducing the weight of their braking system.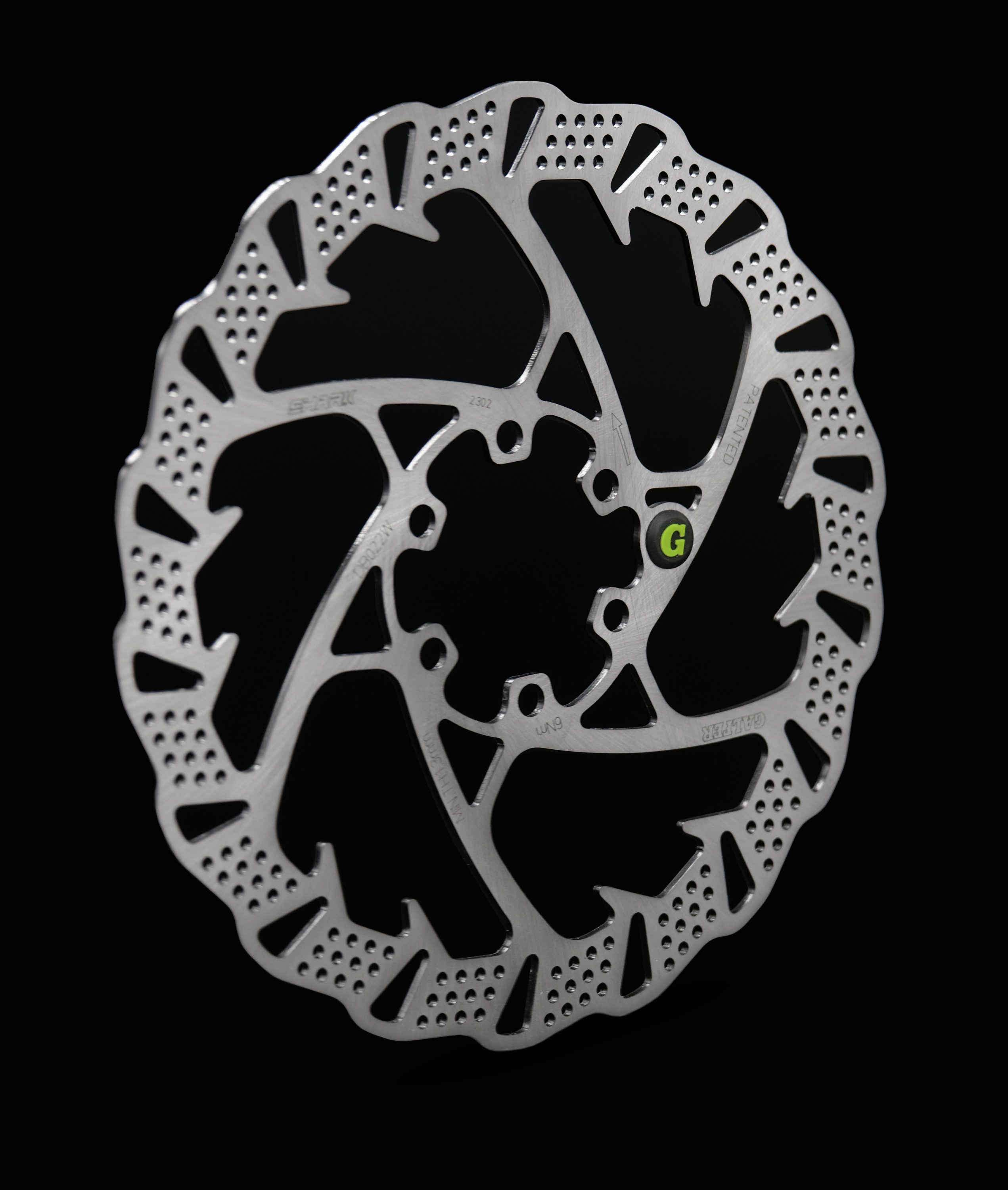 The key features of the Shark design are:
Small round holes in the rotor to increase the dissipation area of the disk.
Exterior "Wave" design and big windows to increase grip and keep the brake pads clean.
Inner fins to increase temperature dissipation.
Alloy steel with high carbon content to improve friction.
Manufactured in Europe.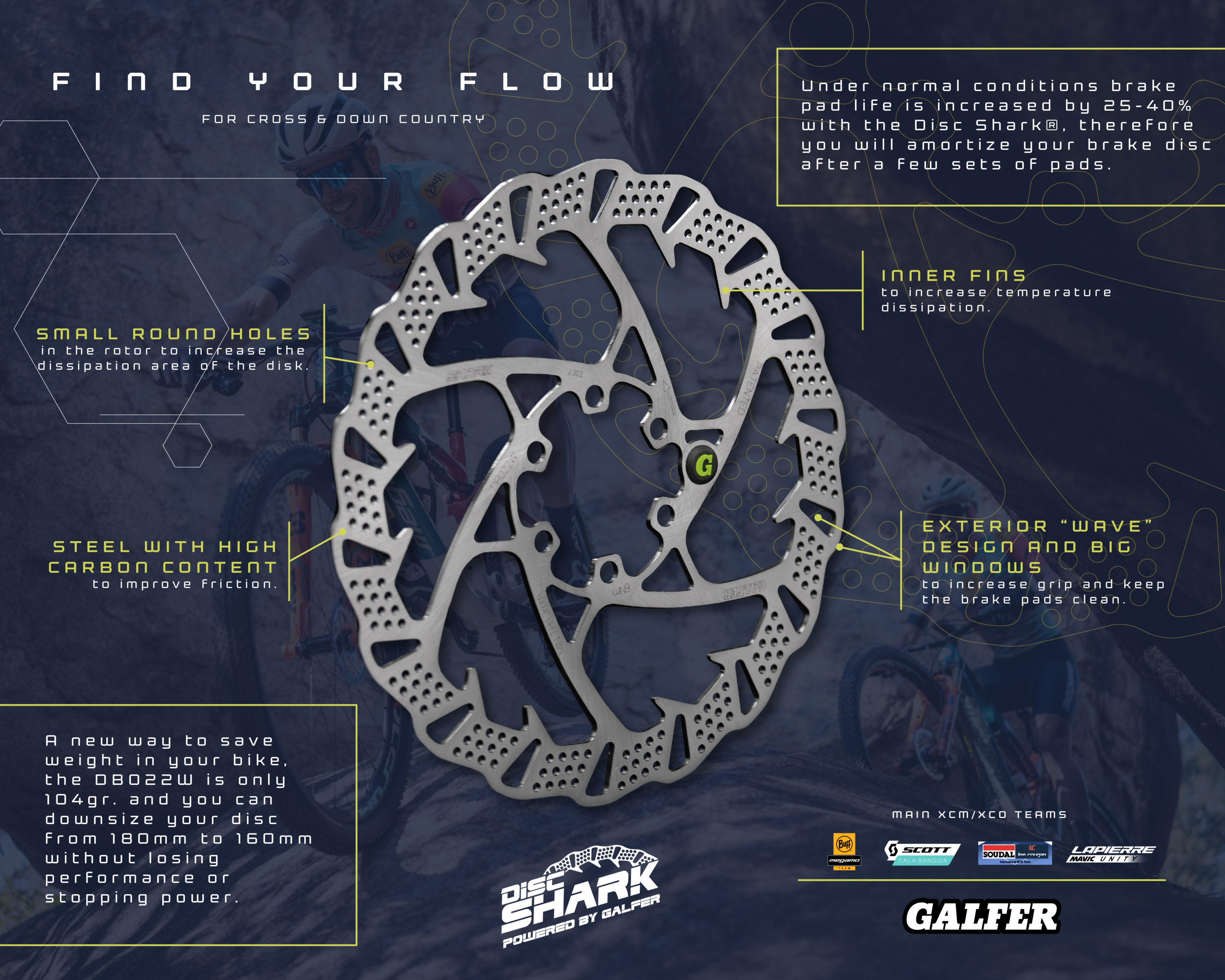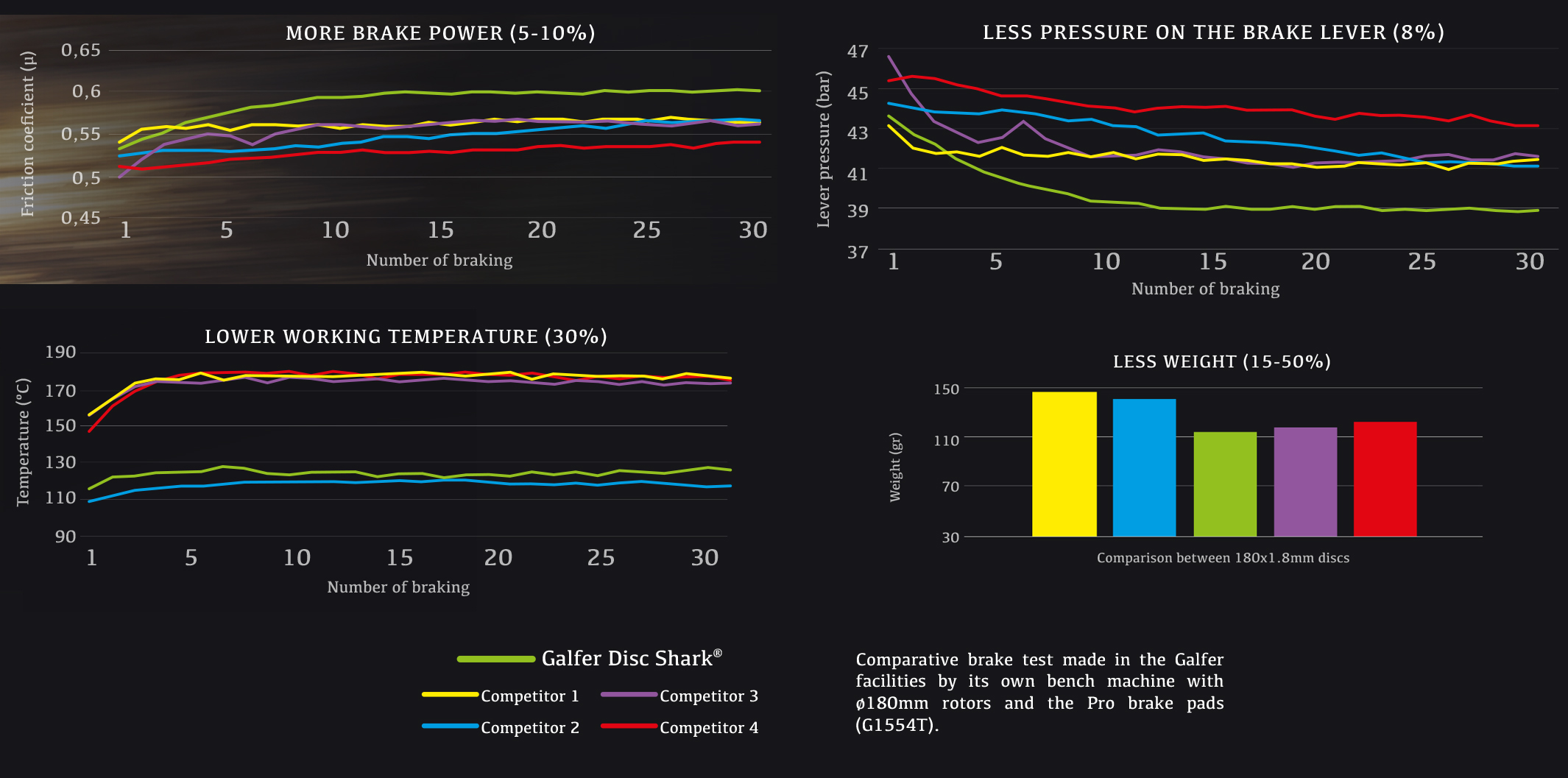 World-class riders, including Hans Becking, Sergio Mantecón, Sebastian Fini, Leonardo Páez, Ismael Esteban and Txell Figueras, have been involved in the development and evolution of the new 160 mm "Disc Shark®" discs and can testify to their improved braking performance. For this reason, teams such as Buff®-Megamo and Scott Cala Bandida will use Shark discs in competitions during the 2023 season, in particular for stages with long descents in which brakes are more prone to fatigue.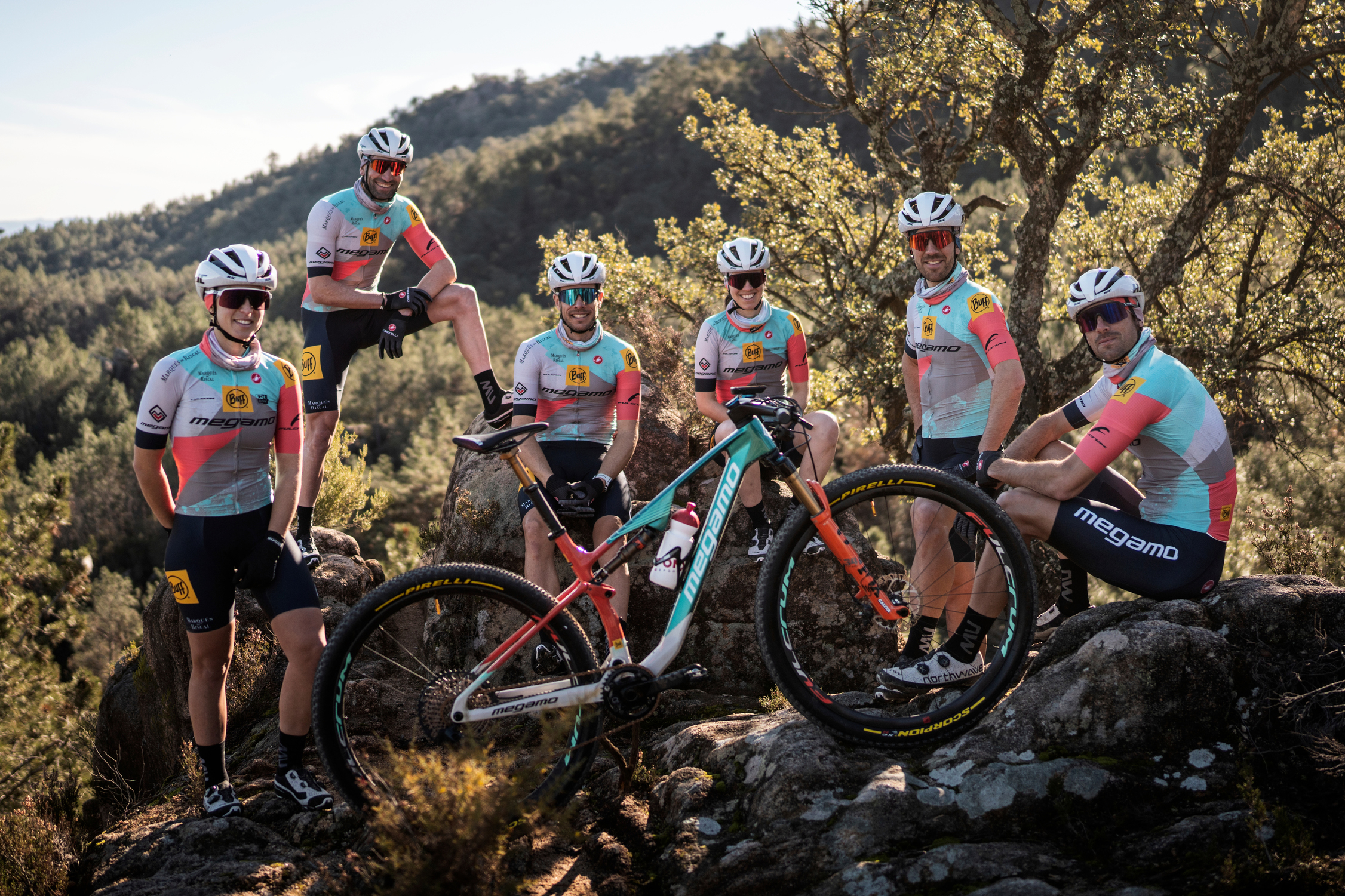 After several months of development and adjustments, both on the test bench and out on the course, the new DB022W is now available with an RRP of €74 + VAT for the 6-bolt version. The new discs can also be fitted on bikes with Center Lock hubs using CB001 (universal system) or CB003 (Fulcrum AFS system) adapters.
With the launch of the new 160 mm "Disc Shark®" discs, XCO/XCM enthusiasts can now enjoy the innovative breaking experience that only Galfer Shark discs can provide, without compromising on stability or cooling, and weighing in at just 104 grammes.
MAIN GALFER BIKE XCM/XCO TEAMS 2023