The Italian rider on the Santa Cruz – FSA team has won his first Elite victory in an XCO World Cup, with Galfer "Disc Wave®" brakes and "Advanced" brake pads.
It was a great weekend for Luca Braidot and the Santa Cruz – FSA team in the fifth round of the 2022 MTB World Cup season, which took place in Lenzerheide (Switzerland) in extremely hot conditions.
In the Short Track (XCC) race on Friday, Braidot was already among the top qualifiers, finishing with a solid 5th position to secure a spot on the podium by mere seconds. In Sunday's Cross-Country (XCO) race, Luca continued to battle on in the leading group, with Nino Schurter and Mathias Fluckiger in pole position most of the time. But an accident between these two cyclists just metres from the finishing line put Luca Braidot in the lead, which he clung on to before crossing the line. This gave Luca Braidot and the Santa Cruz – FSA team their first ever Elite XCO victory with Galfer "Disc Wave®" DB102W brake discs and semi-metallic red "Advanced" G1851 brake pads.
Also in this category was Maxime Marotte (Santa Cruz – FSA team) who came in 16th, together with Pierre de Froidmont (KMC-Orbea) who took 18th position and Nadir Codellani (MMR Factory Team) who finished 21st.
In the overall classification of the men's Elite World Cup, Marotte holds on to fifth place, while Braidot climbs to sixth position.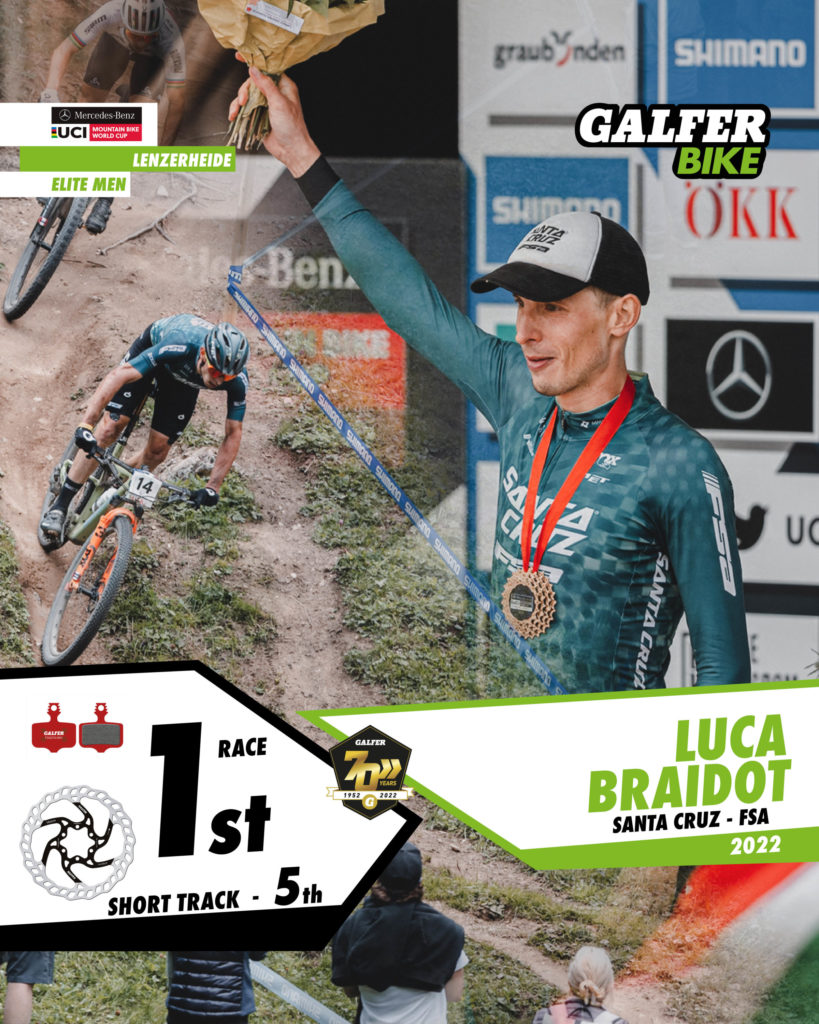 In the women's Elite category, Italy's Martina Berta, also in the Santa Cruz – FSA team, delivered a good performance, finishing eighth in both the XCC and XCO races. Her teammate Greta Seiwald came in tenth and 22nd in these races.
And in the women's Under-23 category, Sara Cortinovis (Santa Cruz – FSA) achieved an impressive eighth position.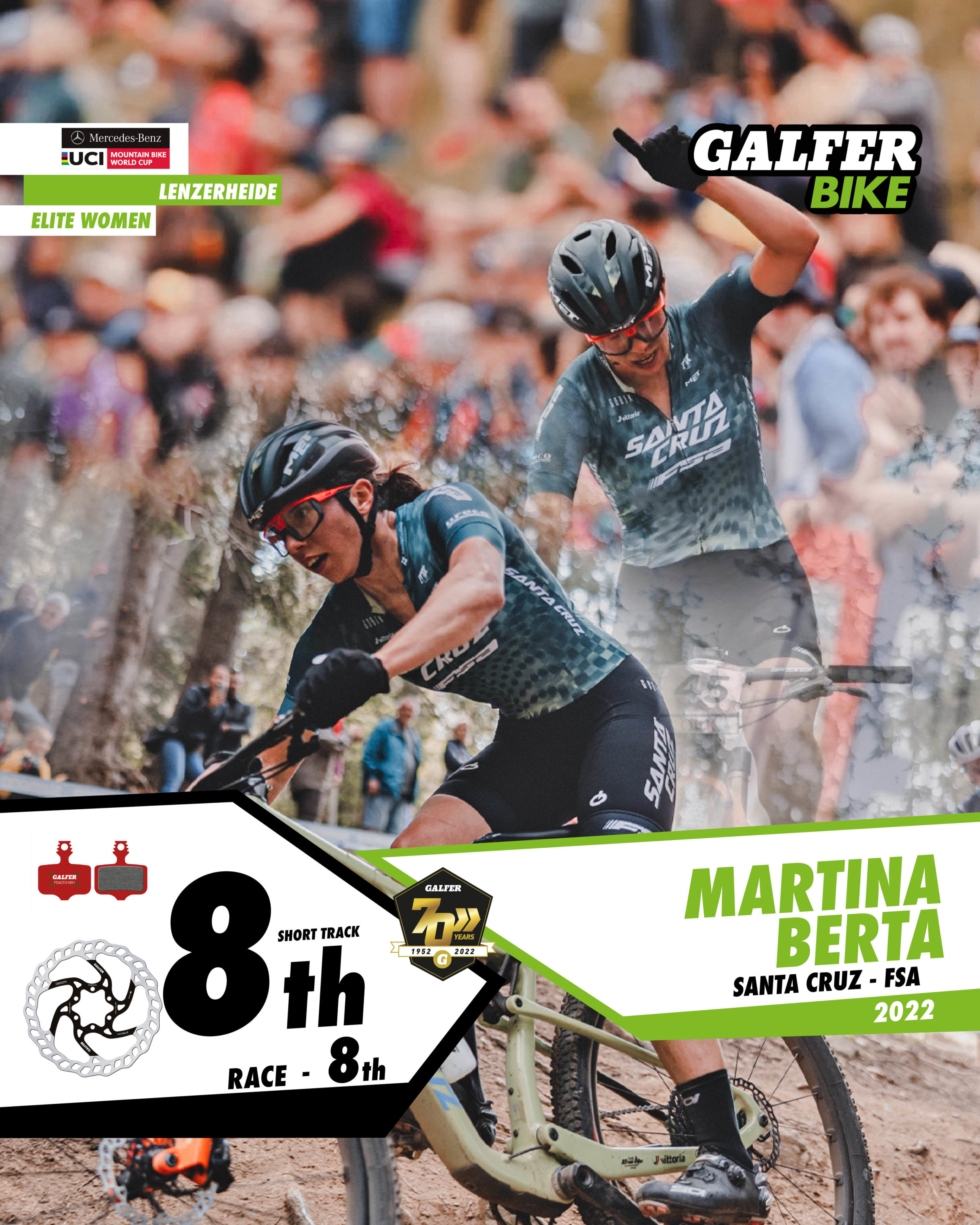 In the Downhill (DH) discipline, it was bad luck for the Galfer Bike competitors, who did not have their best weekend of the season. Only Pau Menoyo (Commencal Schwalbe) managed to make it to the men's Elite final with a commendable tenth best time, but a fall in the final left him with no options.
In the women's Elite category, Siel Van der Velden (Commencal Vee) finished eleventh, while Sebastián Holguin (IJ Racing), in the men's Junior category, came tenth.
The next MTB World Cup event will be held in Vallnord (Andorra) from 15 to 17 July.