Enhance the braking performance of your Gravel bike with Galfer Bike components, achieving improved braking, aesthetics, and weight reduction.
The discipline of Gravel biking continues to gain popularity and has an increasingly loyal following due to its versatility. These bikes allow for exploration of terrains inaccessible to road bikes while providing speed and agility on asphalt. Gravel biking has transformed the cycling landscape by merging the excitement of mountain biking with the speed of road cycling. This adventurous and versatile discipline allows cyclists to explore diverse terrains, offering a unique and challenging two-wheeled experience.
With over seventy years of experience in the industry, Galfer, renowned for its highly advanced braking systems, now offers high-quality and highly efficient brake discs and pads for all types of bikes and disciplines (MTB, ENDURO, ROAD, XC, DH, E-BIKE). They have expanded their range to include brake components for enthusiasts of the Gravel world, who seek powerful and modulated braking performance while benefiting from weight reduction.
In the world of Gravel biking, the braking system must be reliable during long descents on roads while maintaining grip in off-road conditions (mud, dust, water). This calls for a versatile system that remains dependable even after numerous downhill braking sessions and performs well in unfavorable terrain conditions.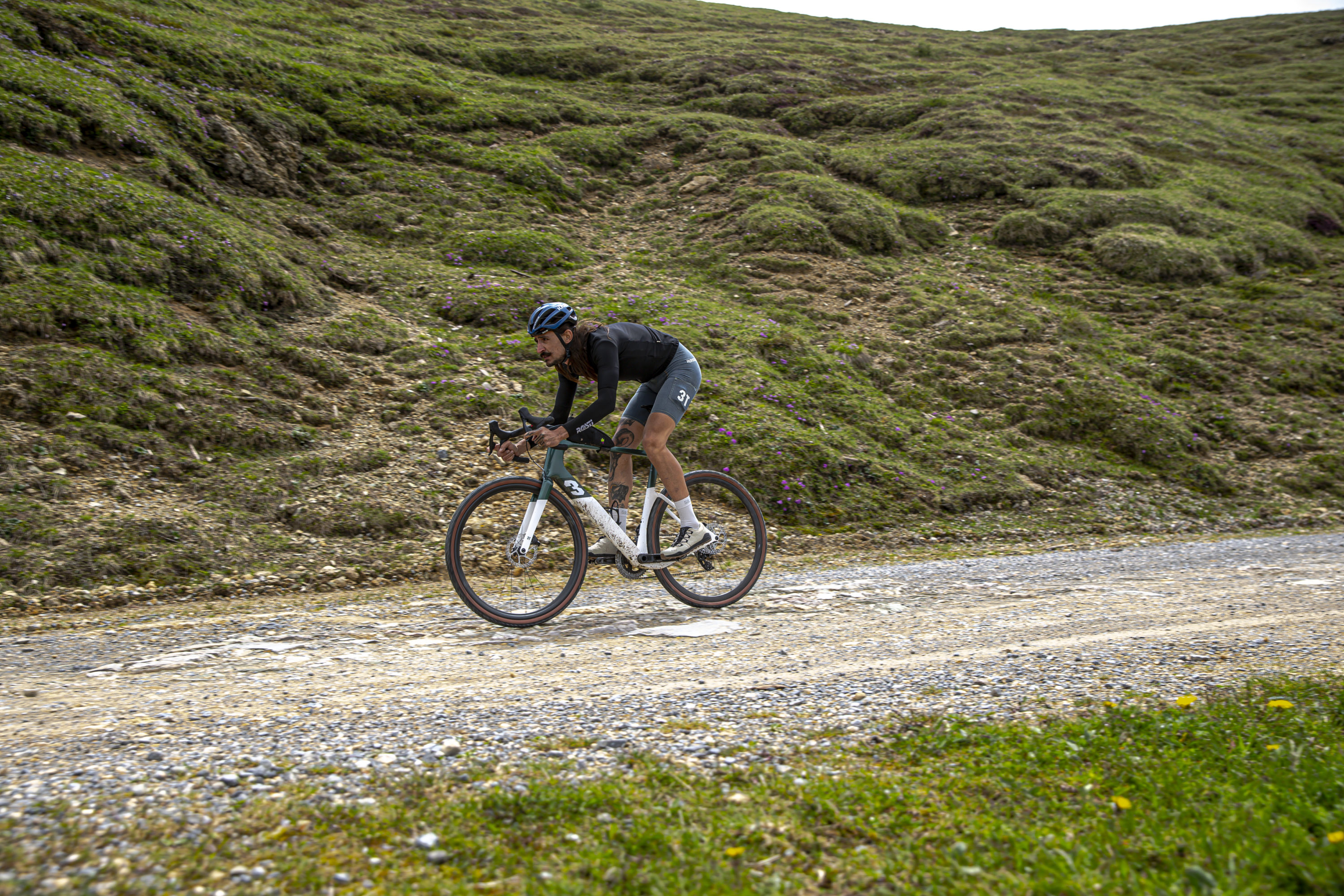 Brake Pads:
– Performance G1053: A semi-metallic organic-based compound for universal use. It delivers exceptional performance on various terrains, whether dry or slightly wet. It provides powerful, progressive, and silent braking, with an excellent balance between durability and price. Additionally, its low abrasion ensures a prolonged lifespan for the brake disc. Price: €12.98 per set.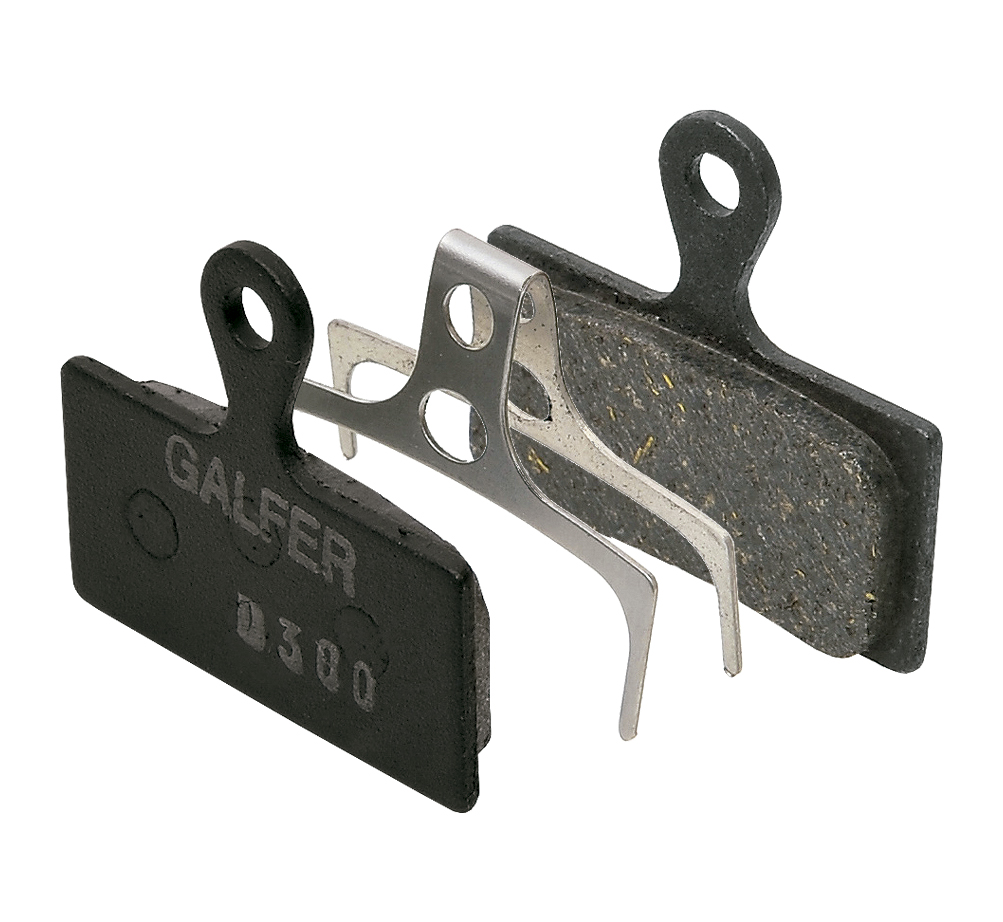 – Advanced G1851: An ideal compound for adverse moisture and extreme mud conditions, where most organic pads wear out prematurely. Its semi-metallic composition with a higher metal content guarantees increased efficiency, consistency, and durability in wet conditions. Price: €18.90 per set.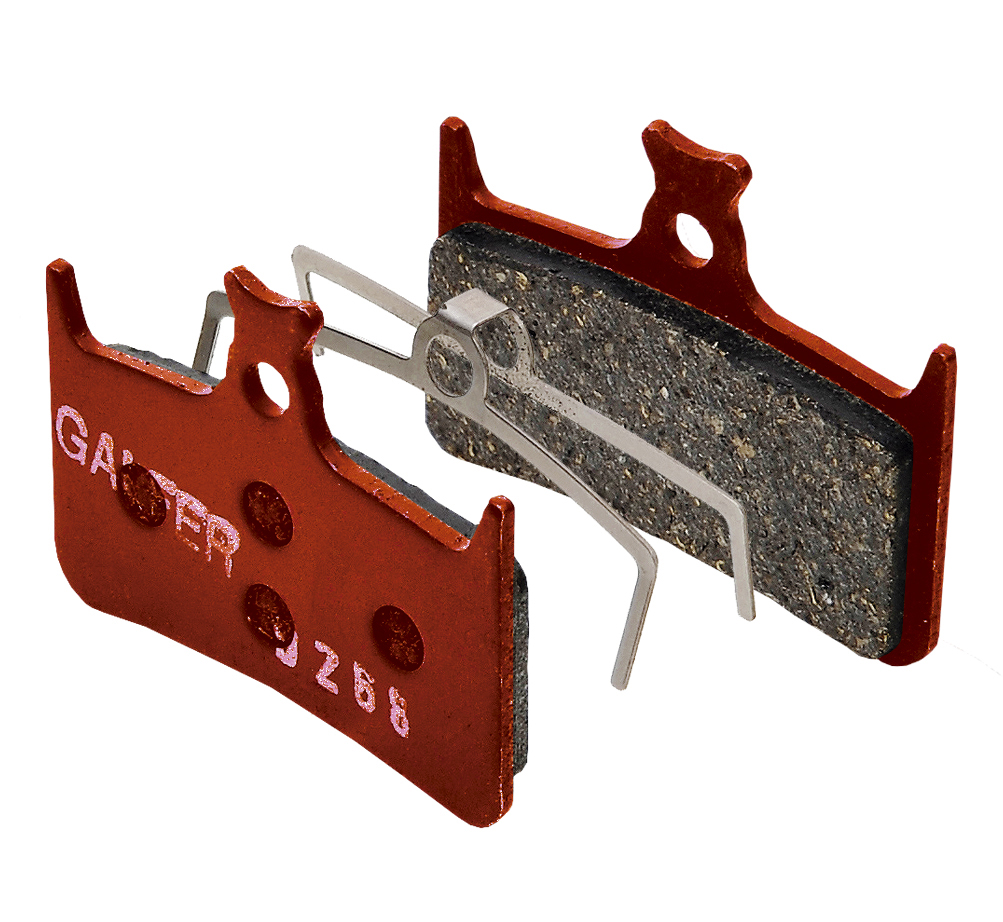 With Galfer brake pads, users experience consistent braking response throughout the lifespan of the pads, allowing for controlled braking and increasing the rider's confidence and safety.
Brake Discs:
– Disc Wave® Classic: This is Galfer's most historic disc in its range, offering stable and robust performance. It is characterized by its powerful braking and is ideal for wet conditions. For Gravel biking, they are available in ø160mm and ø180mm sizes with 6-bolt or center-lock systems. Weight and prices are as follows:
– DB002W (ø160mm, 6-bolt): 99g / €28.00
– DB002WCL (ø160mm, center-lock): 127g / €48.50
– DB003W (ø180mm, 6-bolt): 120g / €29.00
– DB003WCL (ø180mm, center-lock): 147g / €50.00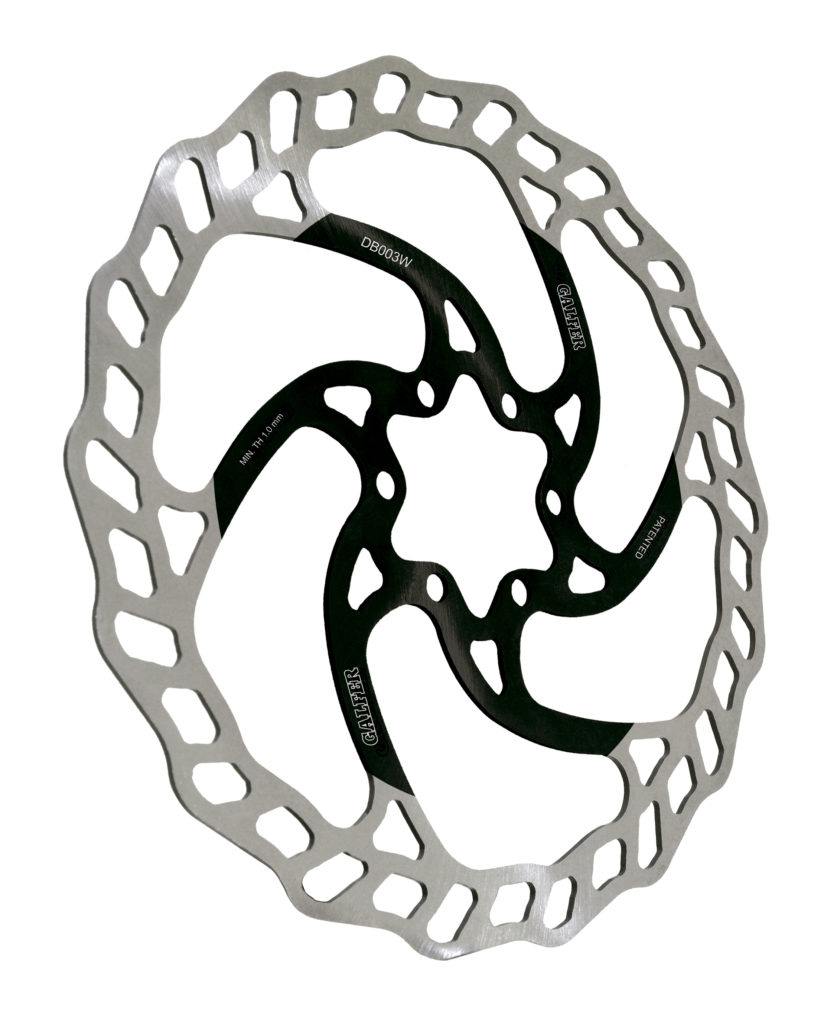 – Disc Wave® Road: This is Galfer's lightest disc in its range, reducing weight in the bike's cycling component, making it more maneuverable and faster. It is characterized by its modulated and silent braking performance, as well as its good heat dissipation. For Gravel biking, they are available in ø140mm and ø160mm sizes with 6-bolt or center-lock systems. Weight and prices are as follows:
– DB101W (ø140mm, 6-bolt): 64g / €28.00
– DB101WCL (ø140mm, center-lock): 76g / €46.00
– DB102W (ø160mm, 6-bolt): 79g / €28.50
– DB102WCL (ø160mm, center-lock): 98g / €48.50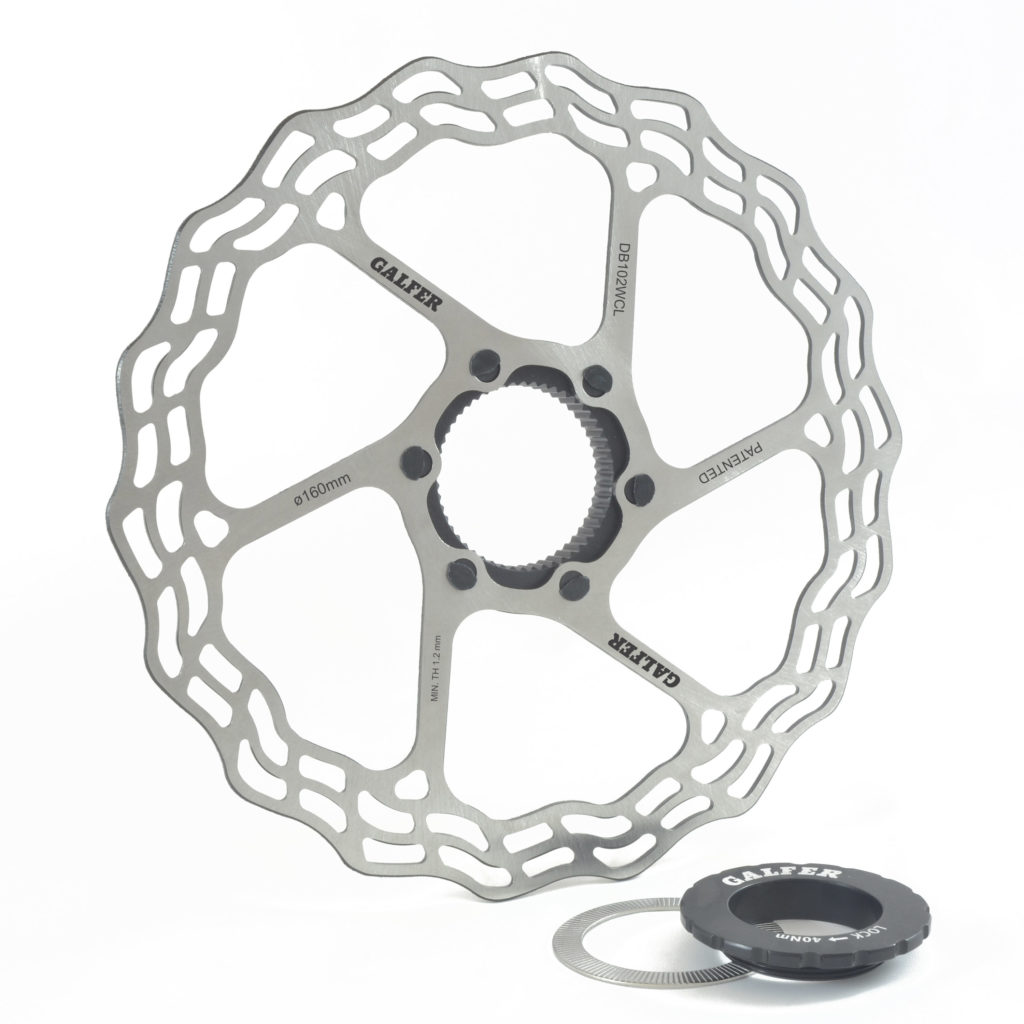 All Galfer brake discs are laser-cut from high-carbon stainless steel. They replace the original discs without the need for adaptation or manipulation, improving performance. Manufactured in Spain, they feature anti-corrosion treatment, weigh less than most discs on the market, and do not produce noise or vibrations.
Always attentive to the trends and developments in the bicycle market, Galfer, like most brands in the two-wheeler industry, has shown great interest in the growing popularity of Gravel biking in recent years. Currently, the Spanish specialist in braking systems is undertaking several research and development projects that will result in new, state-of-the-art brake components for Gravel enthusiasts.