Spectacular start to the World Cup for French rider Maxime Marotte, who climbed the podium in the Short Track and in Sunday's race with his Santa Cruz equipped with Galfer Bike brake components.
The Brazilian city of Petrópolis hosted the inaugural event of the 2022 Cross-Country World Cup in very hot and humid conditions, with the members of the Santa Cruz-FSA and KMC-Orbea teams playing a very important role.
In Friday's Short Track, Maxime Marotte (Santa Cruz-FSA) took third place in the Elite Men's final, while his teammates Martina Berta and Greta Seiwald finished 7th and 10th, respectively, in the Elite Women's category. However, the main event came on Sunday with four races.
In the Elite Men's category, four Galfer Bike representatives finished in the top ten, with Frenchman Maxime Marotte (Santa Cruz-FSA) in second place. Marotte rode in the main group throughout the race, and on the last lap he launched an attack that left him with a chance of victory, but his rival, Nino Schurter, beat him in the final sprint by just a few tenths of a second. Two riders from the KMC-Orbea team, Danish rider Sebastian Fini Carstensen and Belgian Pierre de Froidmont, took 4th and 6th positions after a great team comeback. And to round off the impressive performance of the Galfer Bike riders, Italian Luca Braidot (Santa Cruz-FSA) finished in 7th position. All of them use 160 mm "Disc Wave®" brake discs, as well as Galfer Bike brake pads in Advanced G1851 compound.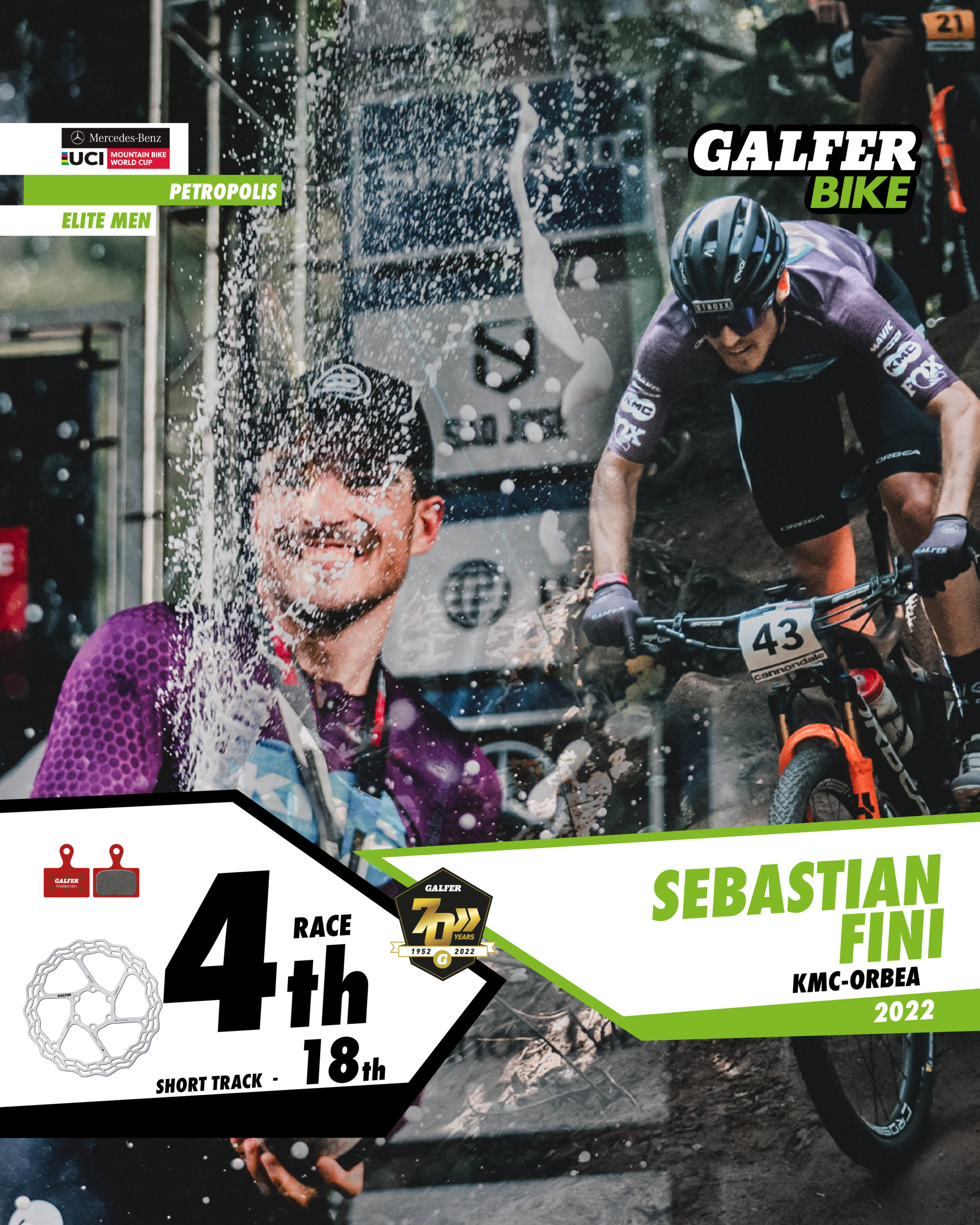 Elsewhere, in the Under-23 category races, the second place finish by Sara Cortinovis (Santa Cruz-FSA) in the women's category, after leading most of the race, deserves a mention, as does the fifth place for Andreas Emanuele Vittone (KTM Protek Electrosystems) in the men's category.
And finally in the Elite women's category, Martina Berta (Santa Cruz-FSA) was 12th, Malene Degn (KMC-Orbea) 15th and Janika Lõiv (KMC-Orbea) 20th.
The next round of the UCI XCO World Cup will be held in Albstadt, Germany, from 6 to 8 May.