The Australian rider with the TM-Boano team secured both victories in his E2 class and also won the overall EnduroGP class during the second round of the Enduro World Championship.
Wil Ruprecht (#57) dominated the EnduroGP of Portugal, where he won every possible victory, placing him as the provisional leader of the overall championship. Ruprecht set the fastest times in the special stages on his TM Racing motorbike equipped with "Disc Wave®" FRW floating brake discs and Racing G1396R sintered brake pads. Wil Ruprecht is now the overall leader in E2, with a 5-point lead, and overall leader in EnduroGP, with a 1-point lead over his nearest rivals with two of the seven races completed.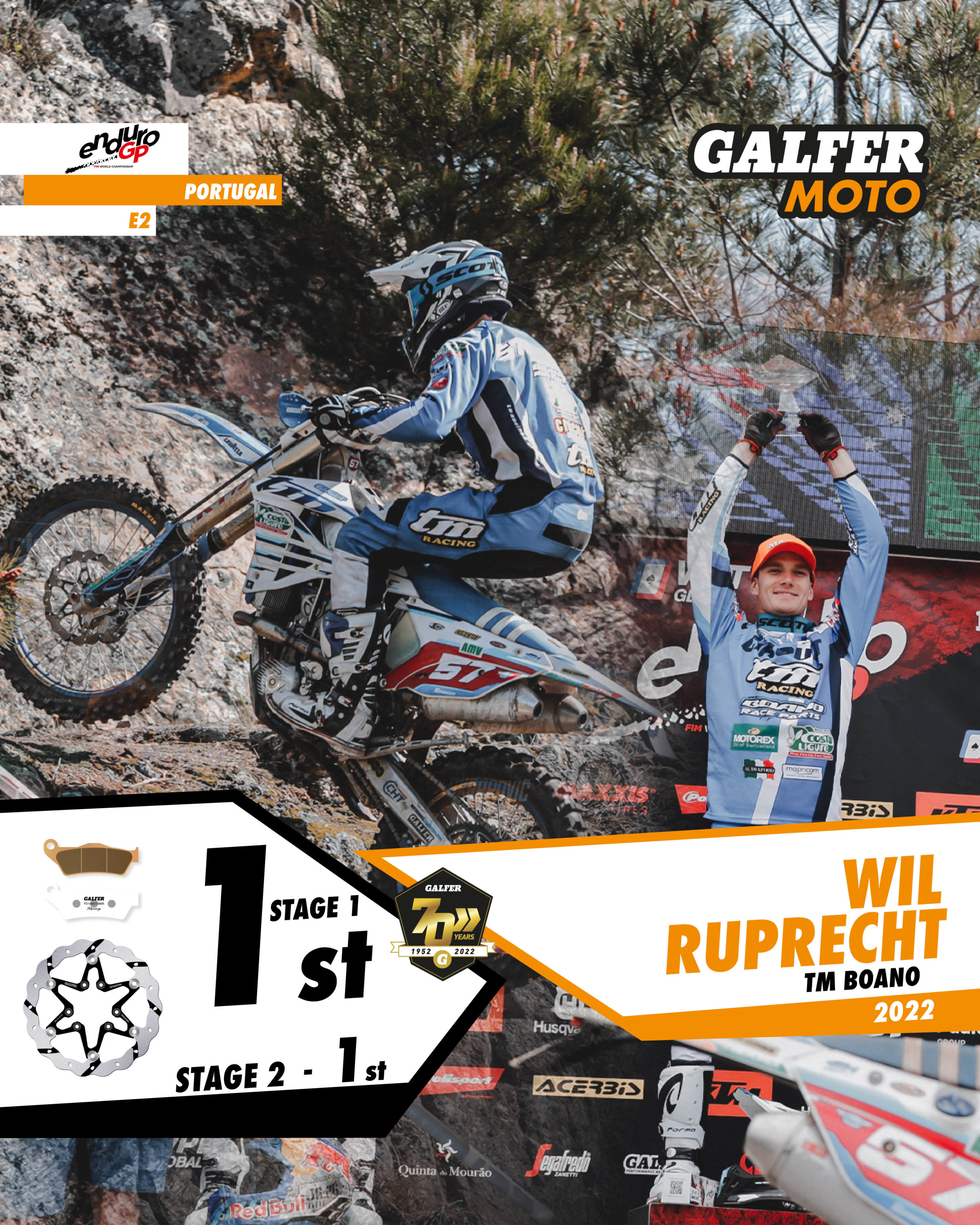 Among the other Galfer representatives, the double victory of young Zach Pichon (#101) in the Junior category on his Sherco motorbike and the double podium of Jed Etchells (#47) in the same category on his Fantic motorbike also deserve a mention.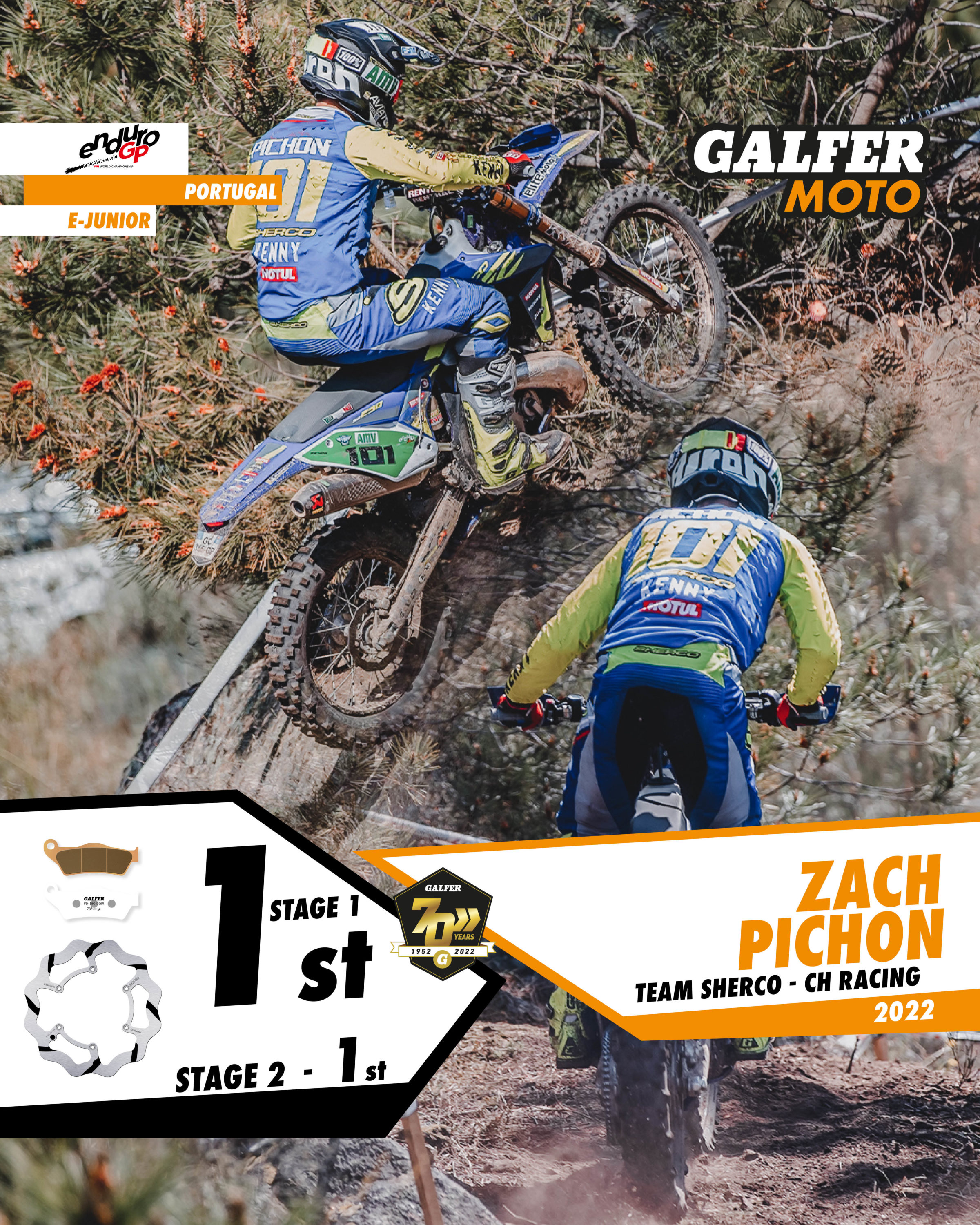 Additionally, Britain's Brad Freeman (#12), the current world champion, won his E3 class on the first day, but could only finish seventh on the second day, relegating him to second place in the overall championship standings. Italian Matteo Pavoni (#98) took two fourth places in the same category with TM Racing.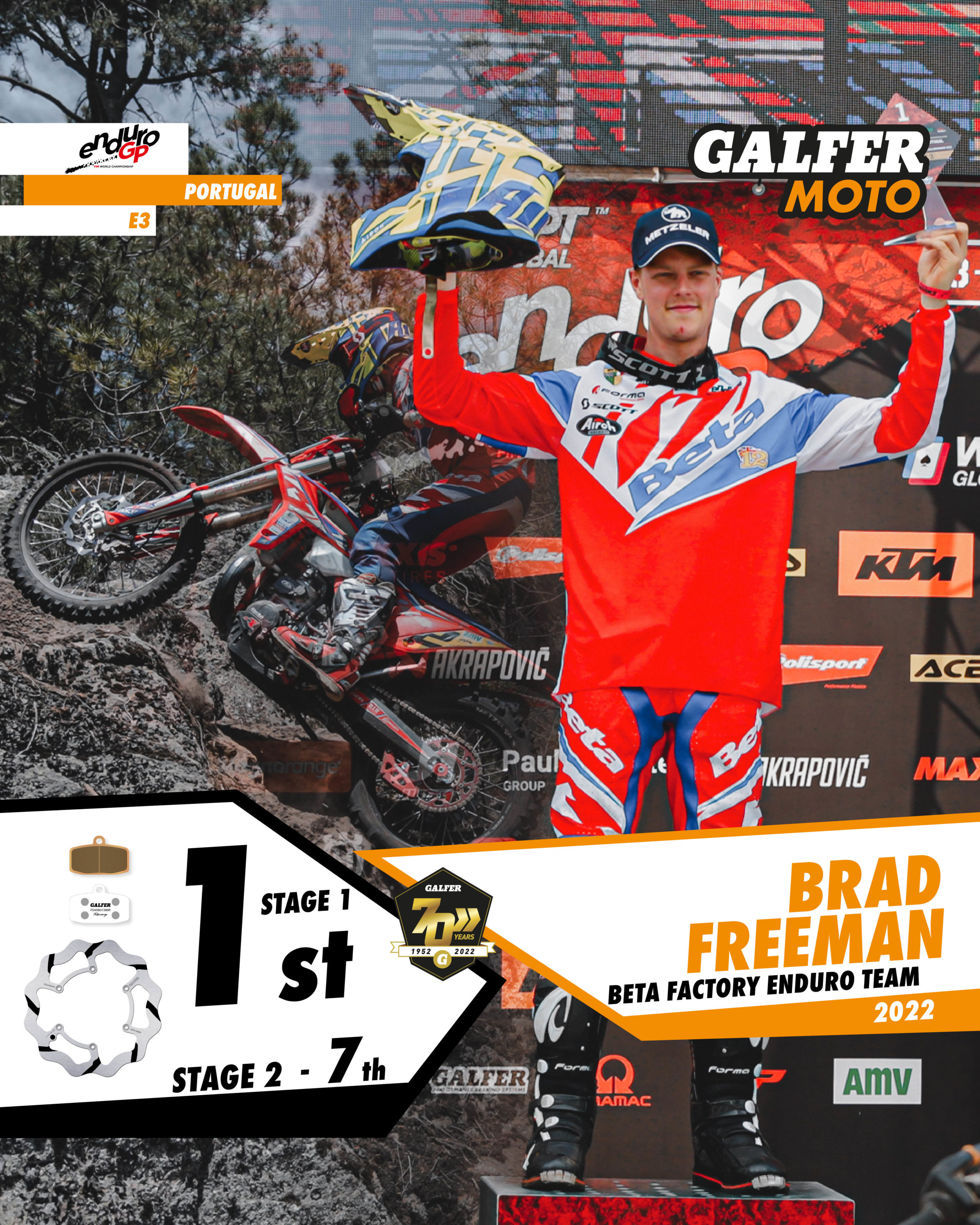 In the E1 category, Italian Matteo Cavallo (#25) took third and fourth place, also with TM Racing, while Belgian Antoine Magain (#71) took fourth and fifth place in Portugal with Sherco.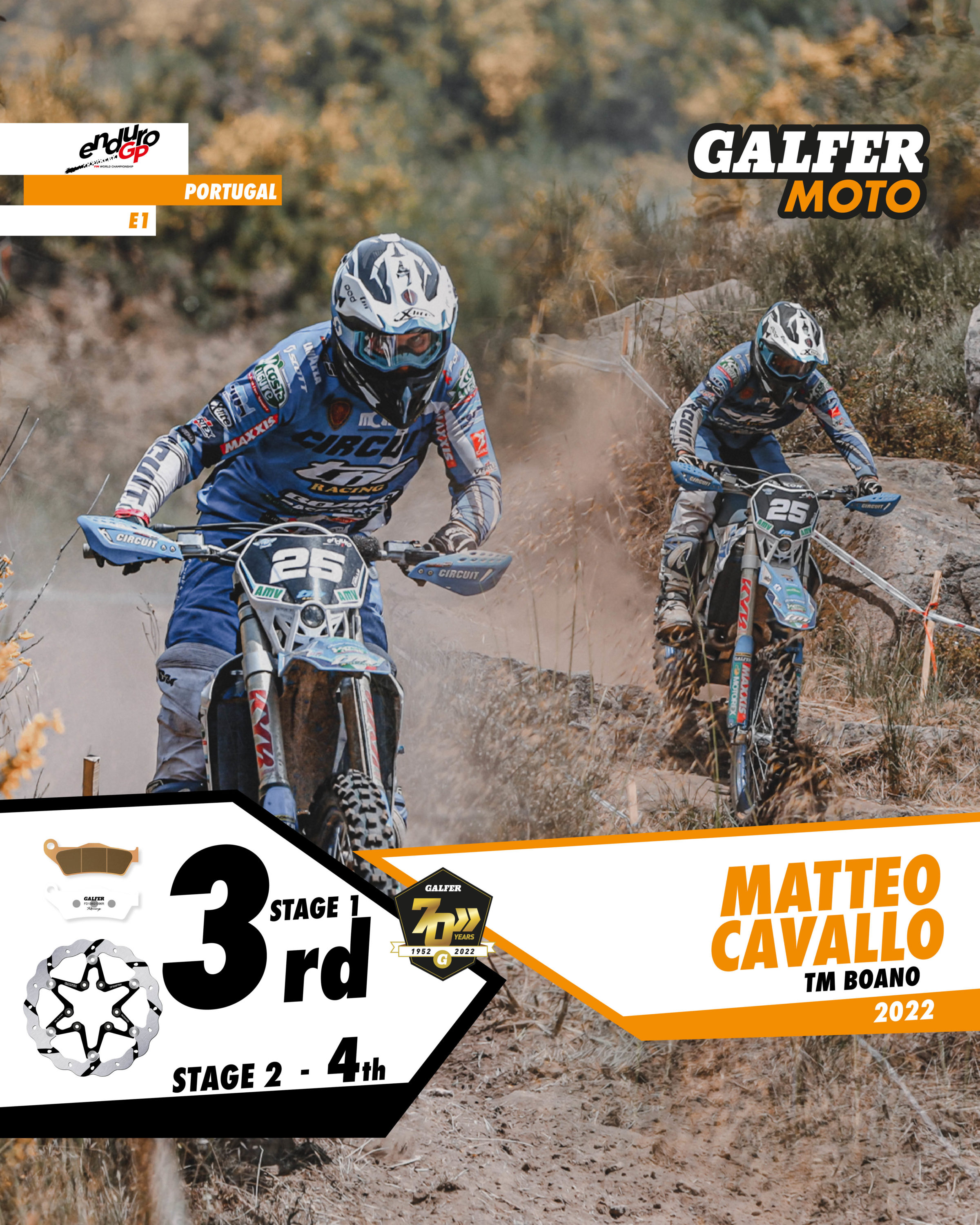 The next round of the EnduroGP World Championship will be held in Carpineti (Italy) from 24 to 26 June.