The Australian rider for the TM-Boano team had a fantastic weekend at the Italian GP, finishing as overall leader of the EnduroGP and E2 standings.
The third round of the Enduro World Championship was held in Carpineti (Italy), in extremely hot and dusty conditions, where Wil Ruprecht (#57) stood out from his rivals. The Australian rider set the second fastest time on Saturday and the fastest time on Sunday, giving him the overall victory in both the EnduroGP and E2 categories. Ruprecht and his TM Racing motorbike, equipped with Galfer brake products, now lead the overall GP championship by 6 points and the E2 category with an 11 point difference.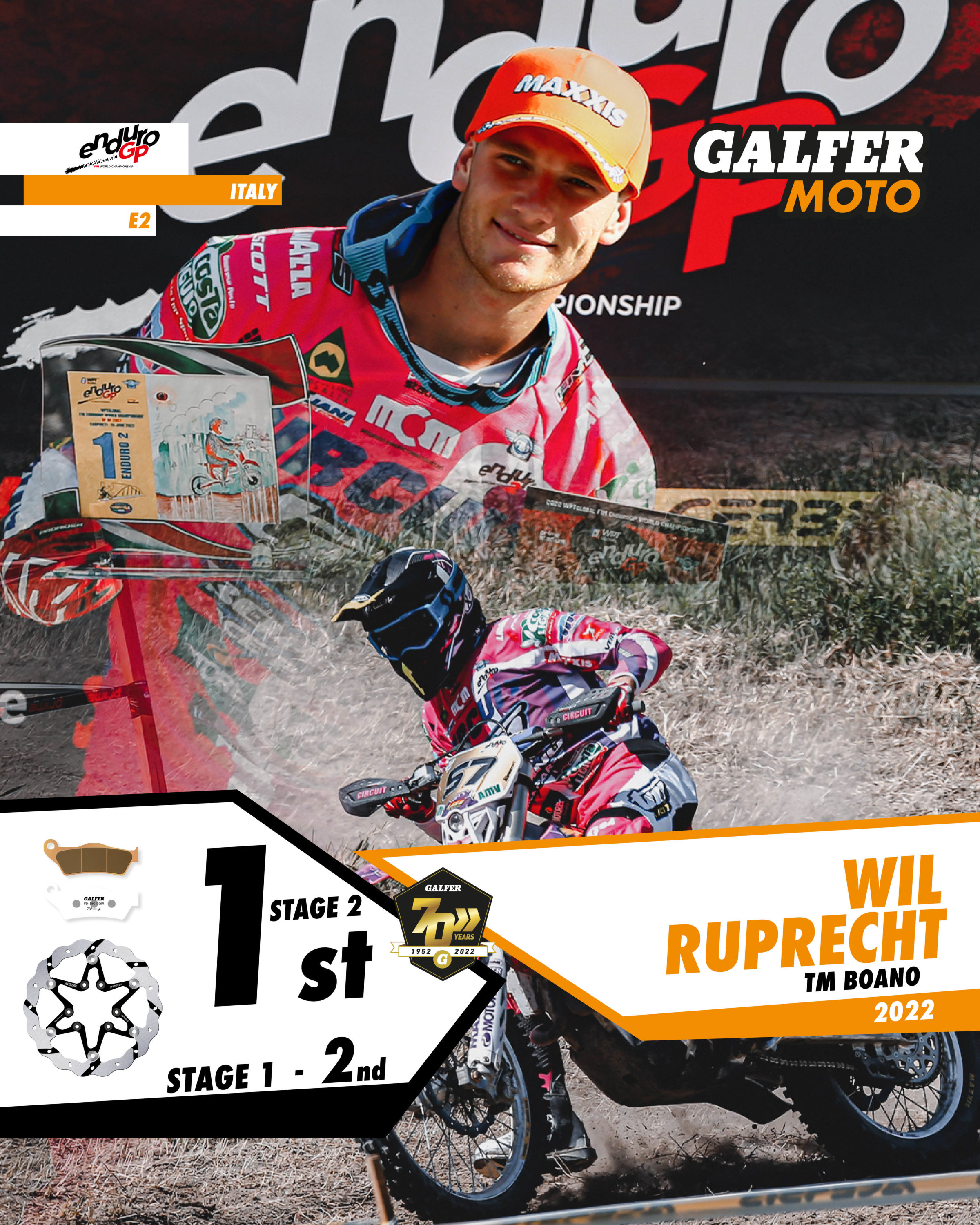 Zach Pichon (#101) and his Sherco achieved another double victory in the Junior category to remain undefeated thus far this season. Zach Pichon is now 37 points ahead in the overall championship standings.
Among the other Galfer representatives, notable mentions include the podium finishes by Daniel Milner (#5), 2nd and 3rd in the E1 category; Jed Etchells (#47), with two third places in the Junior category; and Matteo Pavoni (#98), second in E2 on the first day.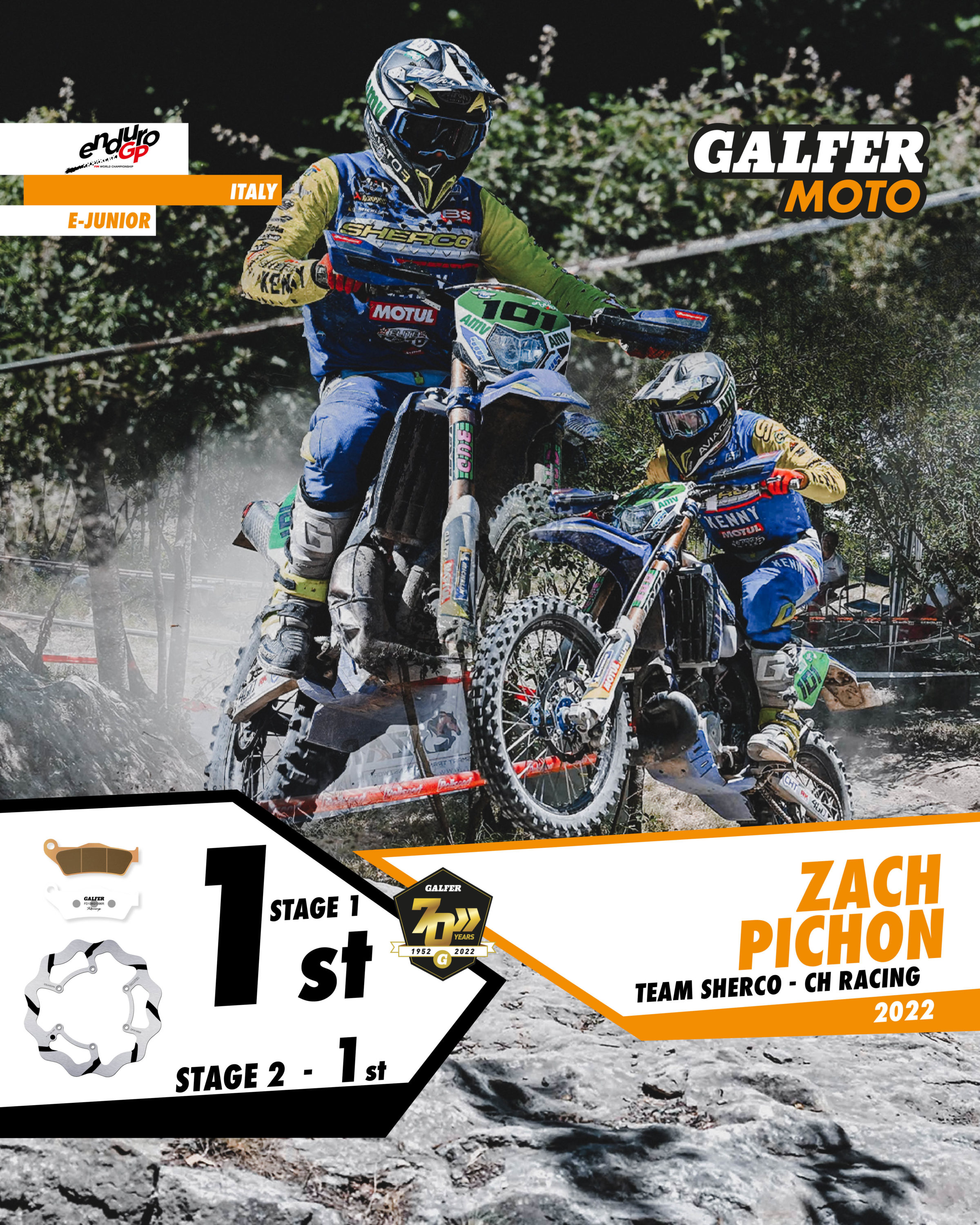 The next round of the EnduroGP World Championship will be held in Coimbra (Portugal) from 1 to 3 July.