The 16-year-old rider finished second in the Spanish GP in the Women's Motocross World Championship with a victory, a podium and the pole position of the weekend.
Daniela Guillén (#255) was the headline act of the weekend at the Spanish MXGP. The WMX Spain rider finished the Grand Prix in second place, her best result to date, winning the second round. In addition, Guillén took the third spot on the podium in the first race and she was the fastest rider in the qualifying rounds. All of this is proof of her great potential despite her young age. Daniela Guillén rides a KTM bike equipped with Galfer brake products, using "Disc Wave®" RW fixed slotted brakes together with G1396 sintered compound brake pads.
In the same category, three other riders finished in the top ten, with Germany's Larissa Pepenmeier (#423) 4th, the Netherlands' Lynn Valk (#172) 6th and Australia's Tahila O'Hare (#625) 8th.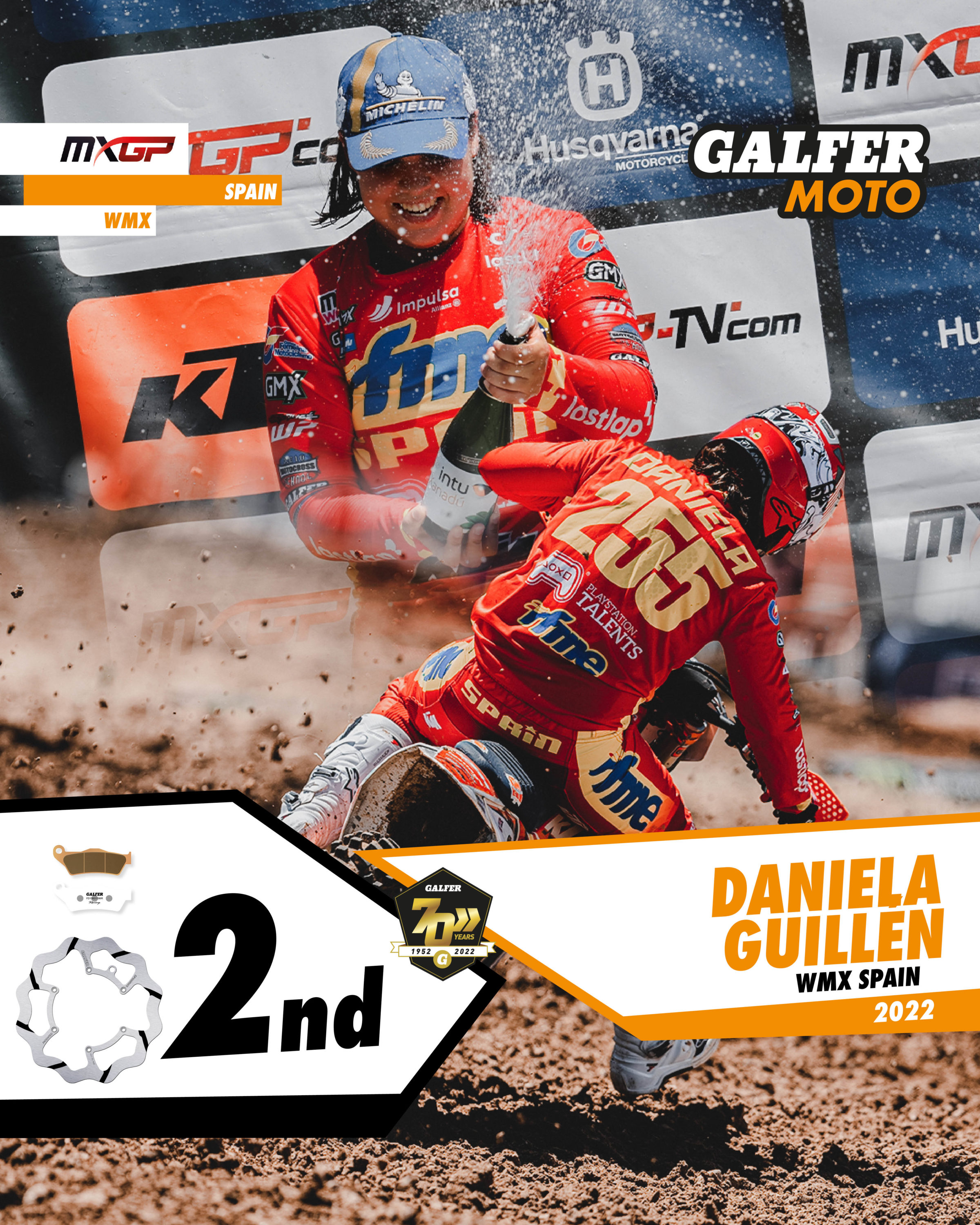 In the MX2 class, young Liam Everts (#72), who ended up only 1 point shy of the final podium, put in an exceptional performance. Liam, son of Motocross legend Stefan Everts, raced two great rounds, riding among the top-classified riders, which allowed him to score a total of 33 points, his best score this year. In the same category, two more Galfer riders secured spots in the top ten: Frenchman Stephen Rubini (#38) came 5th and Italian Andrea Adamo (#80) came 7th.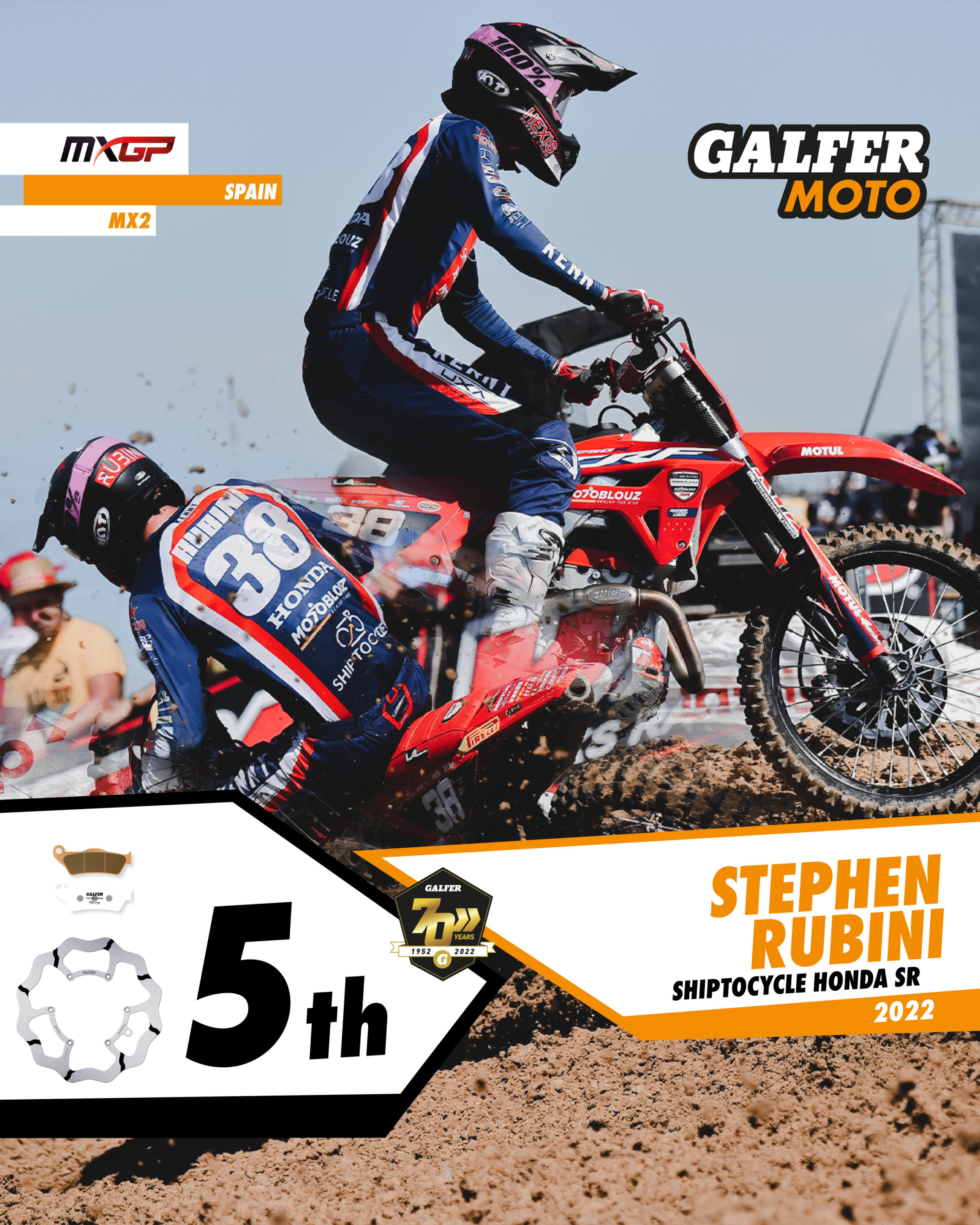 In the MXGP premier class, local rider Rubén Fernandez (#70) raced two solid rounds to finish 7th, while Italian rider Alberto Forato (#303) finished 10th.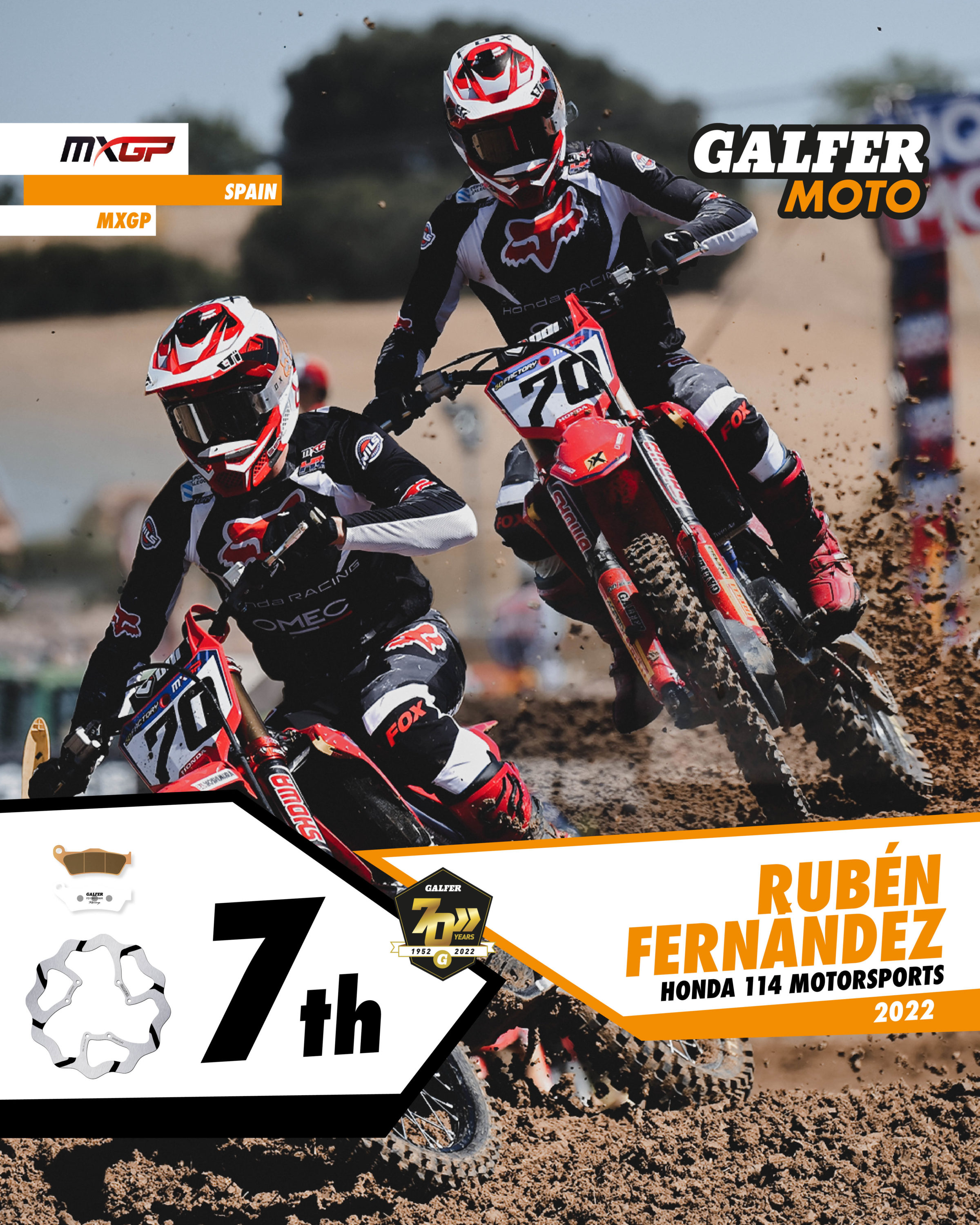 The next round of the Motocross World Championship will be held in Ernée (France) on 4 and 5 June.