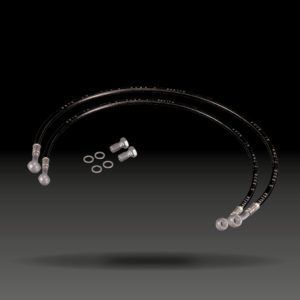 Lines & Raccords
FK Galfer metal hoses improved by more than 30% of the braking performance as they have a much lower expansion coefficient than traditional hoses. They are made of materials of the highest quality: braided stainless steel coated with PVC for the outside.
Key Features:
· Improves direct touch: strong, consistent and more accurate.
· Direct connection to the brake pump caliper.
· Increased speed of response.
· Do not corrode and resist the highest temperatures.
· Complete kits brake and clutch with 1, 2 or 3 tubes for each specific motorcycle model.
(tubes for off-road motorcycles include a protective sheath).
· Fittings and reusable supplied exploded.
· Tubes available in 4 colors (transparent, black, red and carbon) and fittings available in silver brass quality.