With a double victory at the Czech Republic GP, only 14 points now separate Lorenzo Baldassarri from the World Supersport 600 Championship leader at the halfway point of the season.
The Italian rider with the Evan Bros team had a spectacular weekend at the Most circuit, winning both races and the Pole Position with a lap record on his Yamaha YZF 600 R-6 equipped with Galfer's Floatech® JCW1 brake discs together with Racing G1310 brake pads.
In the first race, the World Championship leader suffered a crash on the first lap, which Lorenzo Baldassarri (#7) used to his advantage to secure a clear victory, his second of the season, with a lead of more than 6 seconds. In the second group, two other Galfer riders managed to beat their rivals to the podium: Stefano Manzi (#62) was 2nd and Steven Odendaal (#44) was 3rd. Finnish rider Niki Tuuli (#66) came 6th, while his teammate Bahattin Sofuoğlu (#54) finished 7th, both riding MV Agusta F3 800 RR bikes equipped with Floatech® brake discs.
In the second race, Baldassarri achieved another victory, although with less certainty this time due to his battle with Nicolò Bulega. Finally, the Evan Bros Team rider crossed the finish line two tenths of a second ahead of Nicolò Bulega for his first double win of the season. The Italian rider with the Dynavolt Triumph team, Stefano Manzi, stepped onto the third place on the podium, thus completing a great weekend. Bahattin Sofuoğlu also took 5th place in the second race, thus achieving a double "Top Ten" at Most.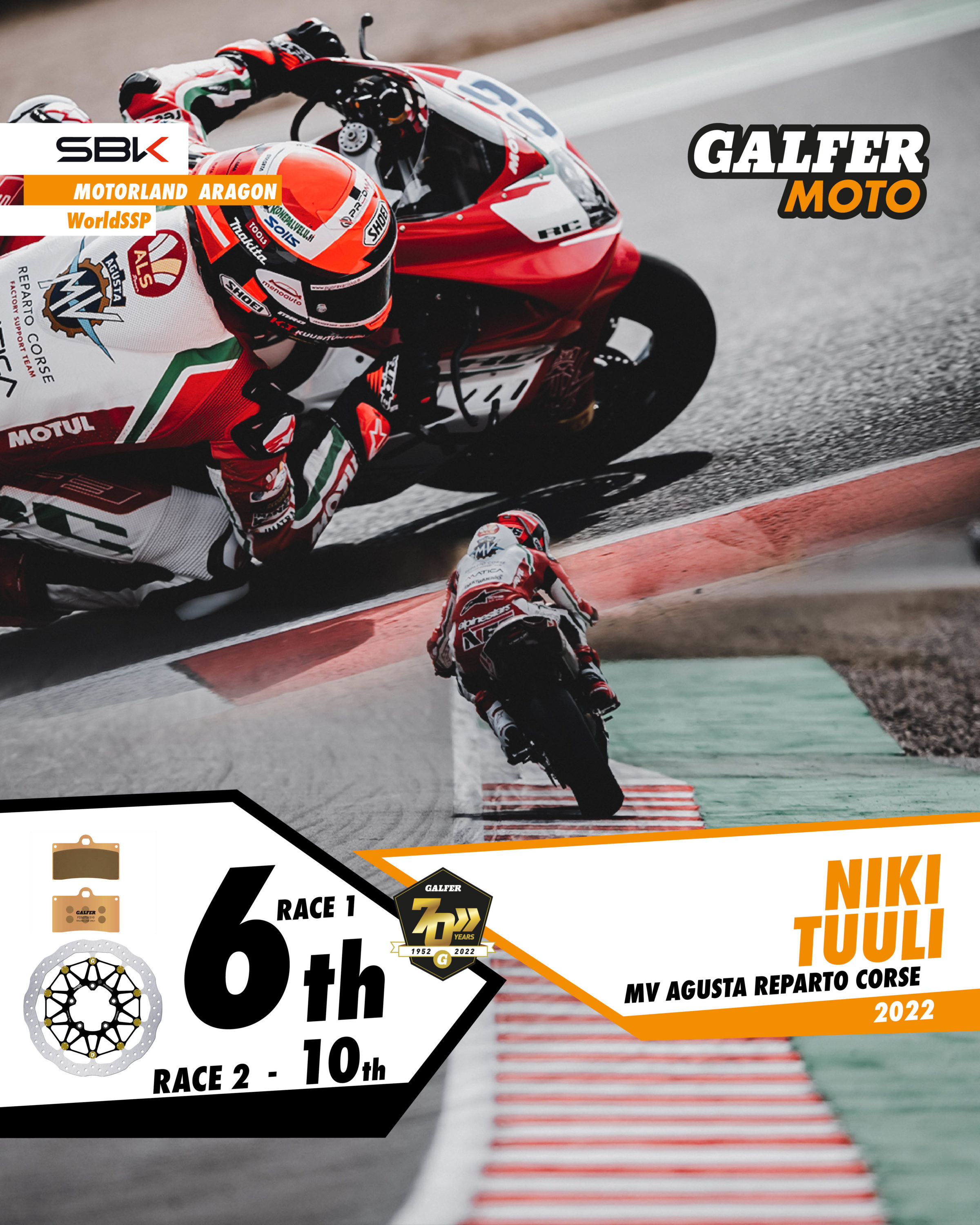 The WSBK now takes a summer break to return with the French GP from 9-11 September.