Brad Freeman (#12) in E3 and Zach Pichon (#101) in Junior dominated their categories in the first round of the EnduroGP World Championship with double victories.
The Spanish town of Lalín hosted the opening round of the 2022 EnduroGP World Championship, with a large number of riders taking part and under favourable weather conditions, with Galfer riders playing an important role.
In the E1 category, Matteo Cavallo (#25), Italian rider with the TM-Boano team, secured a spot on the final podium after coming 7th and 3rd on the two race days. In addition, Belgian Antoine Magain (#62) finished 4th and 8th to rank 6th overall.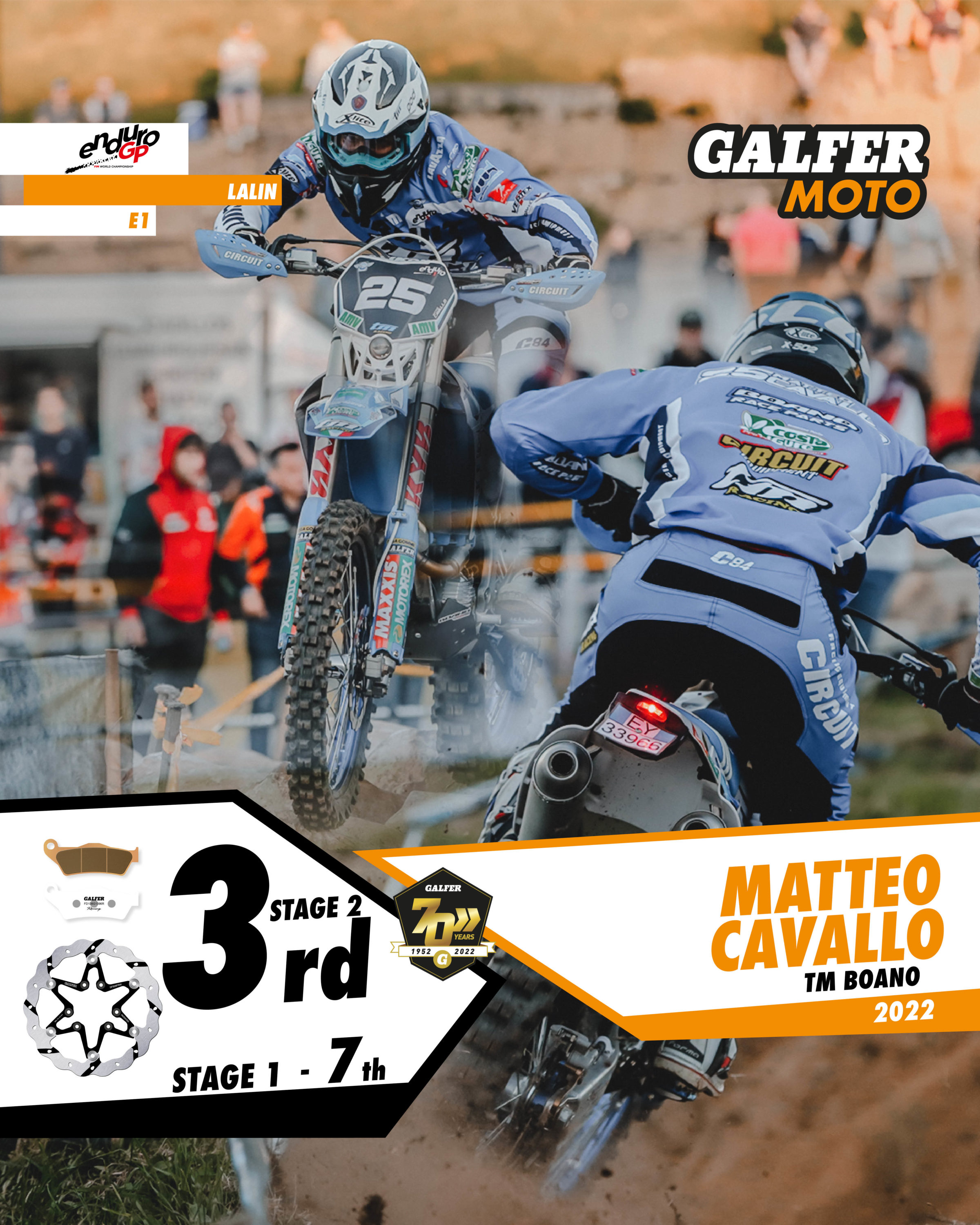 In the E2 category, Wil Ruprecht (#57) on his TM Racing and Steve Holcombe (#70) on his Beta took second and third places on the podium respectively. Ruprecht finished second on both days with a very consistent pace, while Holcombe won the first day, but couldn't make it past sixth on the second day. Also of note was the fourth place for Hamish Macdonald (#76) on his Sherco and the sixth place for Daniel Milner (#5) on his Fantic, both making their debut as Galfer riders this season.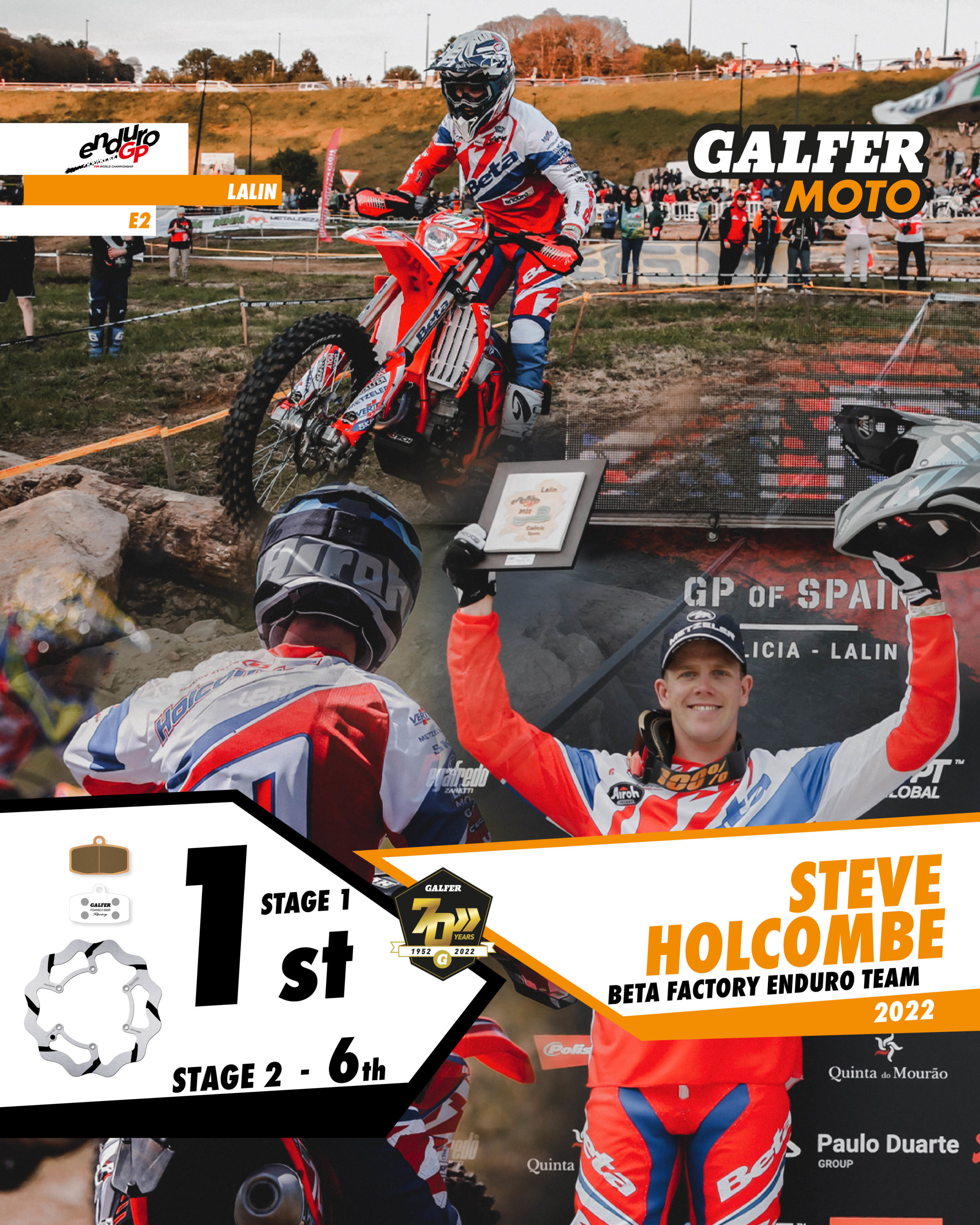 In the E3 category, Brad Freeman, defending EnduroGP World Champion, dominated both days and achieved a decisive victory over his rivals. Freeman uses fixed Disc Wave® (RW) and Racing sintered brake pads (G1396R) on his Beta motorbike. Italy's Matteo Pavoni (#98) earned third place on the podium thanks to two third place finishes on both race days, while Britain's Daniel McCanney (#43) finished fifth. They both ride TM Racing bikes.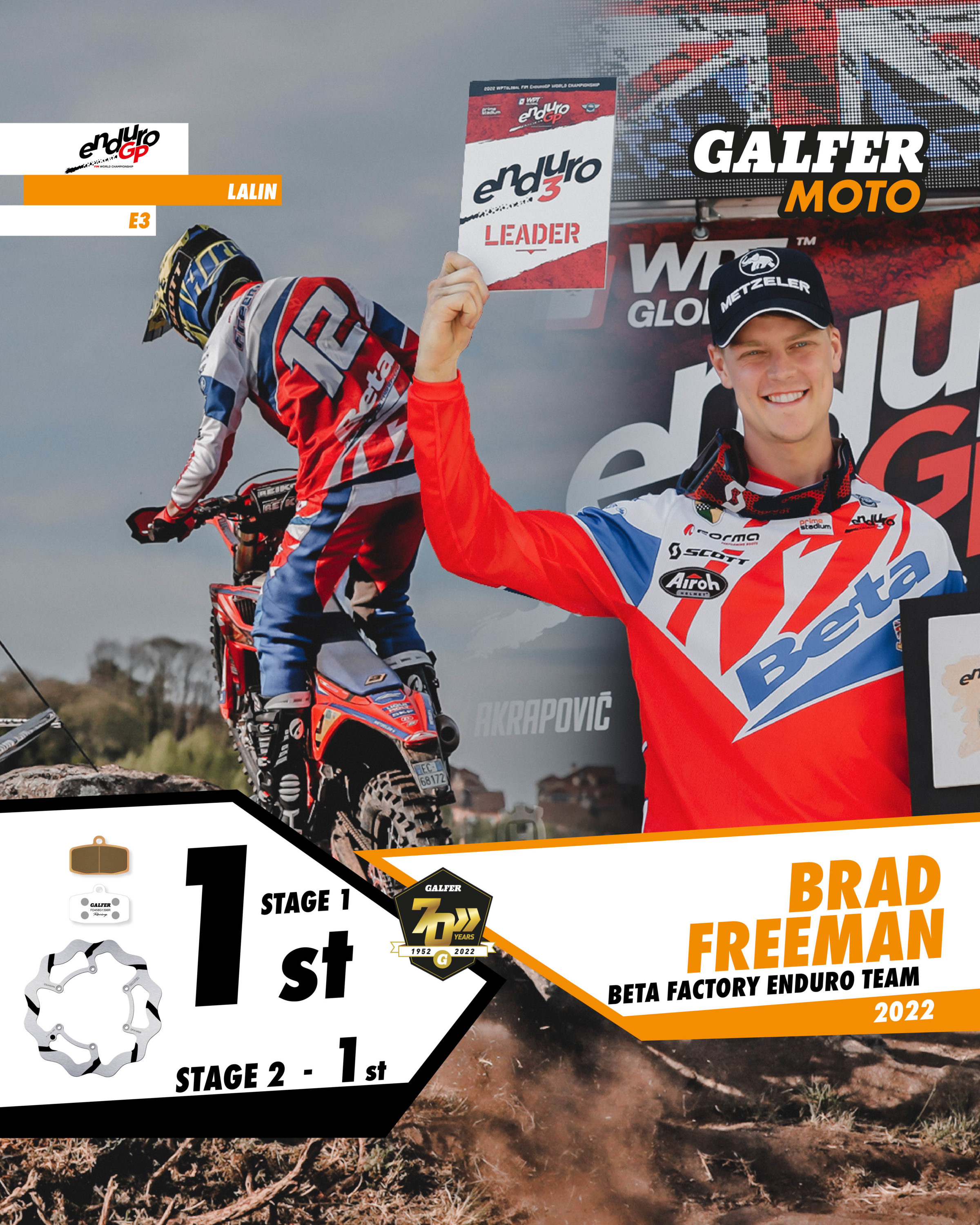 In the Junior category, the young Frenchman Zach Pichon took a double victory on his Sherco to become the first overall leader of the category. Jed Etchells (#47) came third on his Fantic motorbike.
Finally, in the Youth category, the best Galfer rider was Finland's Pyry Juupaluoma (#63) with a seventh place finish.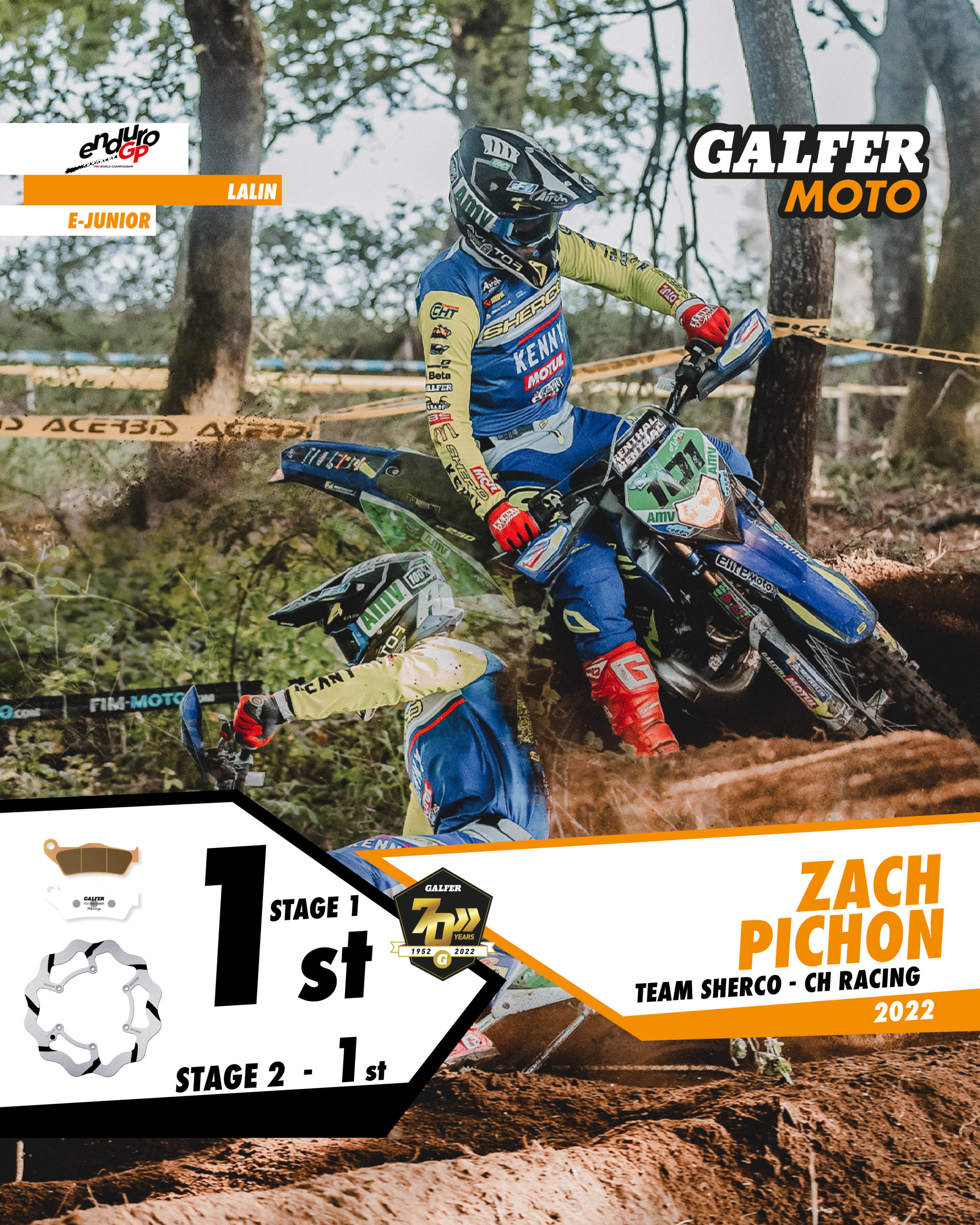 The next round of the EnduroGP will take place in Peso da Régua (Portugal) from 13 to 15 May.