Four different Galfer representatives won races in the two days of the Andorra TrialGP: Adam Raga (TRRS), Toni Bou (Montesa-Honda), Berta Abellán (Scorpa) and Emma Bristow (Sherco).
The second round of the TrialGP 2022 was held in Sant Julià de Lòria, where the weather, the altitude and the complexity of the sections made it a complicated weekend for all the riders.
Adam Raga (TRRS) stood out on the first day at more than 1,500 metres above sea level, doing very well in the first four sections, where Toni Bou (Montesa-Honda) made a mistake and gave him the victory. On the second day, Bou recovered his losses from the first day to take the overall victory, thus achieving his 200th win (127 in TrialGP and 73 in X-Trial). Toni Bou and the rest of the Galfer riders use the "Disc Wave®" fixed discs and brake pads on their trial bikes. Behind Bou and Raga, Jeroni Fajardo (Sherco) finished third on both days, while Jorge Casales (Scorpa) finished in fourth place. Bou's teammate Gabriel Marcelli (Montesa-Honda) finished 5th and 7th.
In the women's category, Spain's Berta Abellán (Scorpa) managed a narrow two-point win on the first day, thus achieving her first victory in the Women's TrialGP. She was followed by British rider Emma Bristow (Sherco), who did not give up on the second day and managed to take the victory.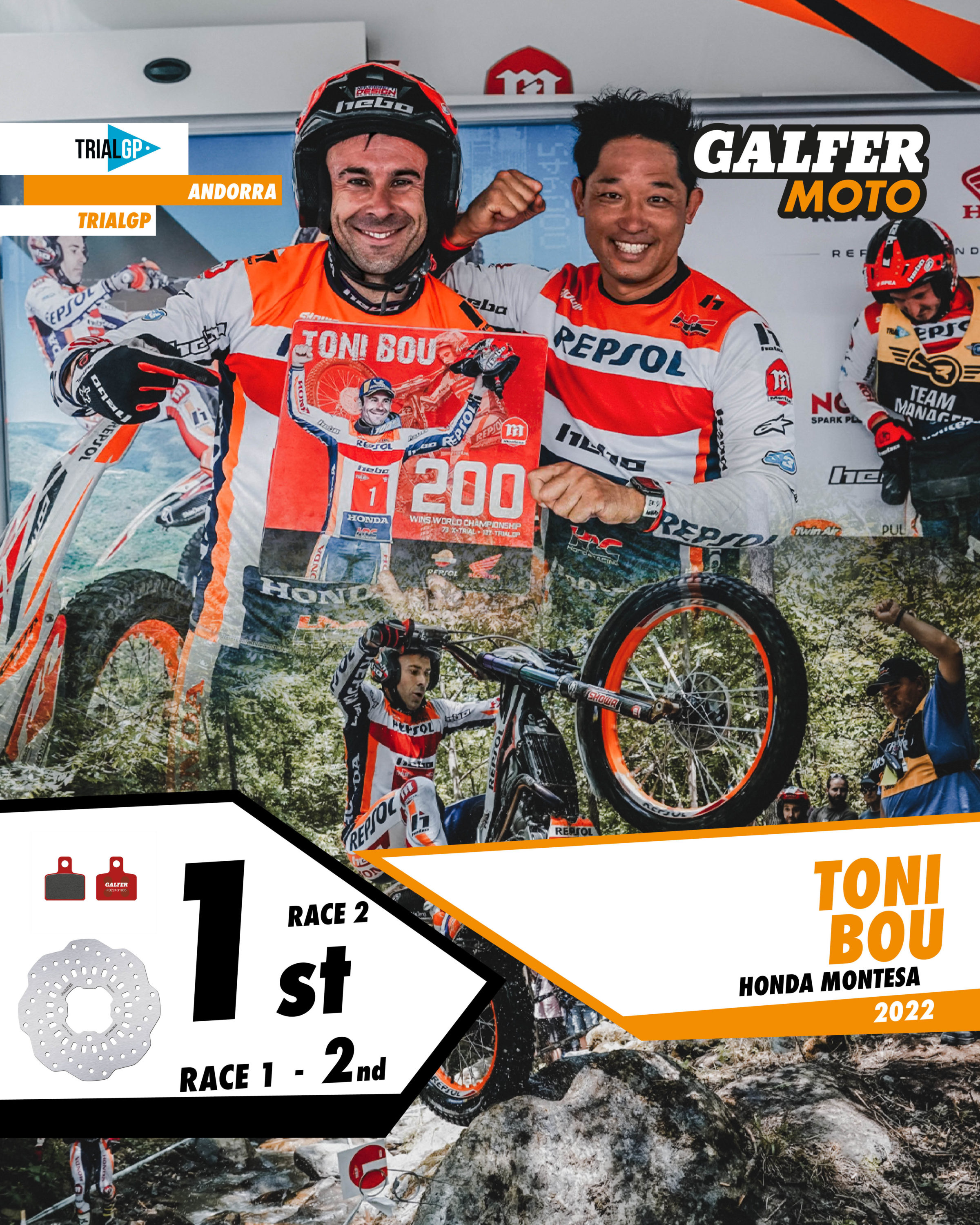 The next competition will be held in in Neunkirchen (Germany) from 8 to 10 July.