The Spanish brake systems specialist GALFER, world leader in the production of brake discs and pads for the world of two wheels, is pleased and honoured to confirm that it will again be an Official Sponsor of the Enduro World Championship in 2023.
Well known and respected in international competition, GALFER has long been the first choice of the top teams and riders in the world championships, both for road (MotoGP and WSBK) and off-road (MXGP, EnduroGP, TrialGP and Hard Enduro), as well as being mounted as original equipment by major motorbike manufacturers (KTM, Gas Gas, Beta Motor, TM Racing, Montesa, etc.), who choose the Spanish specialist GALFER for their brake systems.
Galfer, the leading brand in the off-road world for its high-quality, high-performance products, has been the first choice of the best EnduroGP teams and riders for years.
Current E3 Enduro World Champion Brad Freeman and his teammate, multiple champion Steve Holcombe (both Beta Factory Enduro Team riders) will race with Galfer "Disc Wave®" discs and sintered Racing G1396R brake pads for the seventh consecutive season.
In addition to Brad Freeman and Steve Holcombe (Beta Factory Team), the riders of the TM Boano Team: Matteo Cavallo, Matteo Pavoni and Daniel Milner, and the riders of Team Sherco CH: Wil Ruprecht, Zach Pichon, Morgan Lesiardo and Hamish MacDonald, as well as Davide Soreca (MGR Team) will also be relying on the braking power and safety of Galfer products in the 2023 season.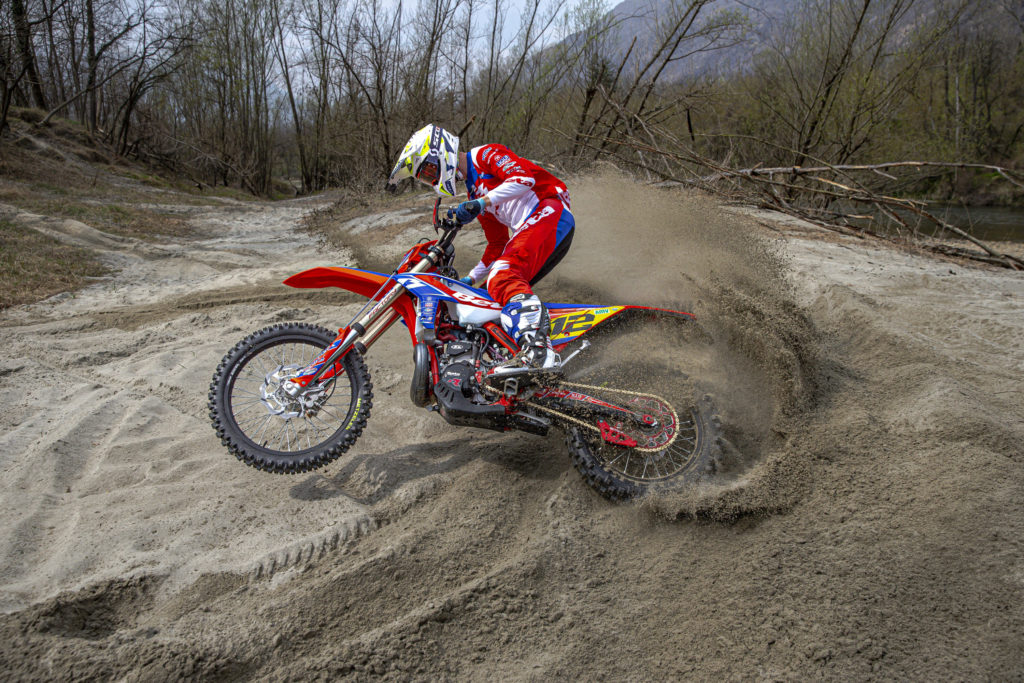 The sponsorship agreement signed with the promoter Prime Stadium for 2023 includes the presence of the GALFER brand both on the race courses and in the paddock area, where the product range will be promoted, as well as an important addition: in 2023, the brake systems specialist GALFER will lend its name to the Junior category, which will be called "GALFER JUNIOR CLASS". This is in tune with Galfer's aim to focus on new emerging talents in the Enduro class, as it already does in other disciplines.
The GALFER brand intends to conduct many promotional activities, starting at the inaugural event to be held in Italy in Arma di Taggia / San Remo (IM, Italy) from 31 March to 2 April 2023. The company's ambassador Marco Melandri will be in attendance for the whole weekend and will be the voice of the Super Test alongside announcer Franco Iannone on Friday afternoon, as well as attending several autograph-signing sessions during the race weekend.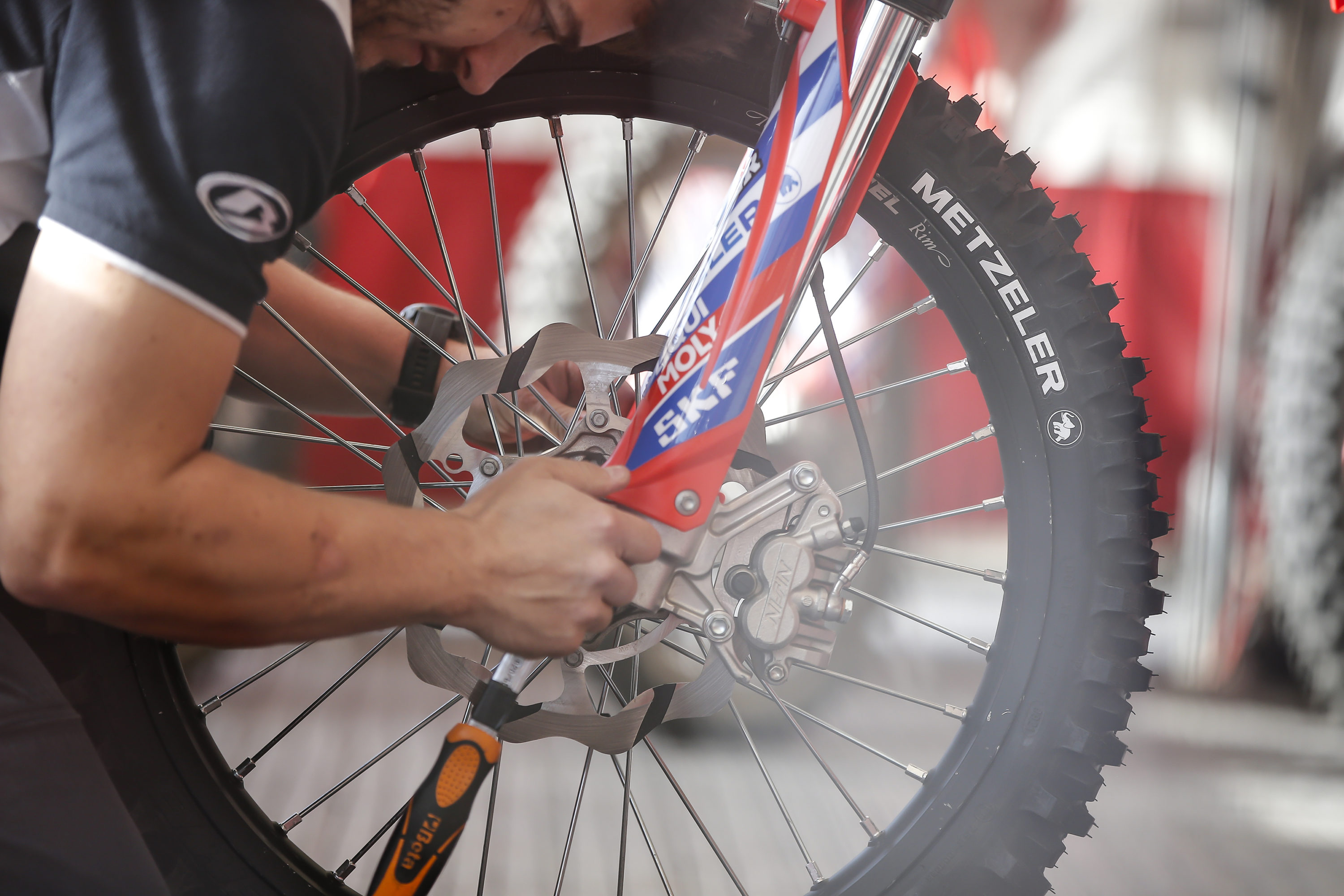 To celebrate the start of the Enduro World Championship calendar, Galfer has chosen to celebrate its position as Official Partner with a social event in collaboration with the magazine Motociclismo Fuoristrada.
Stay tuned because from 24 March until 28 March 2023 an unmissable contest will be launched on Instagram accounts @galfermoto and @motociclismoit, which promises to bring tremendous excitement and numerous chances to win prizes for all those Enduro enthusiasts who just can't wait to experience the emotion that only the Enduro World Championship can deliver.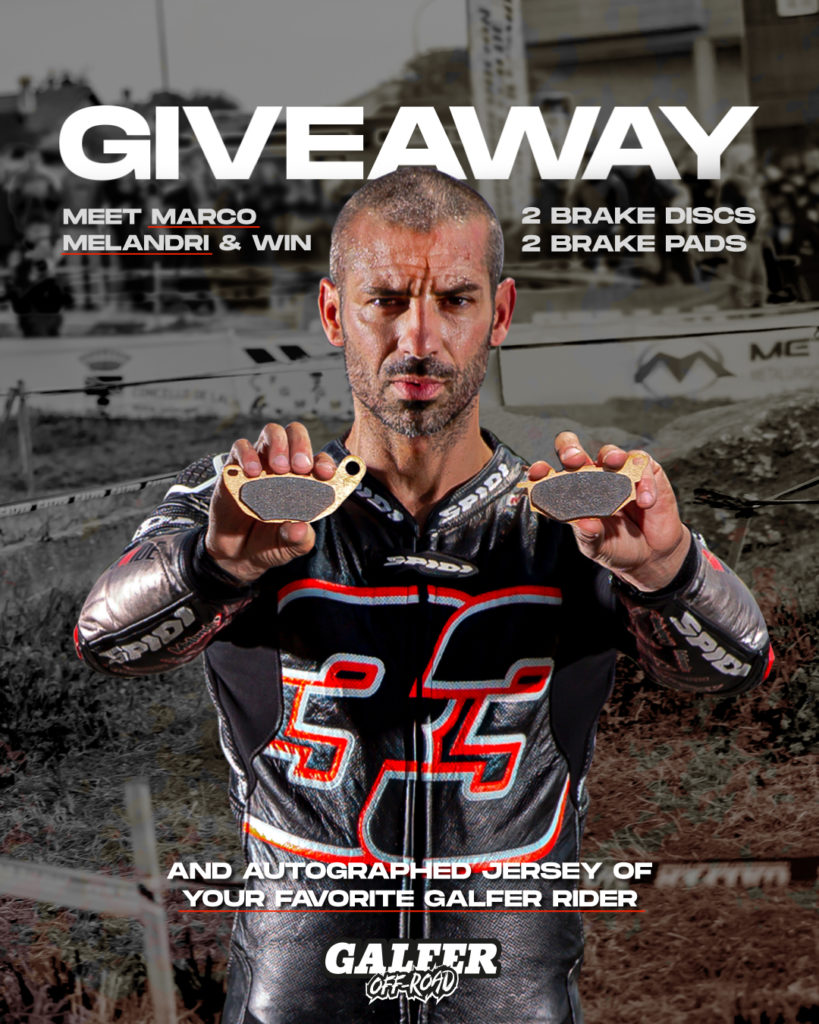 2023 FIM ENDUROGP WORLD CHAMPIONSHIP
Round 1 31 March-2 April: GP of Italy (Arma di Taggia/ San Remo).
Round 2 5-7 May: GP of Spain (Lalín)
Round 3 26-28 May: GP of Finland (Heinola)
Round 4 1-3 June: GP of Sweden (Skövde)
Round 5 30 June-2 July: GP of Slovakia (Gelnica)
Round 6 29 Sept- 1 Oct: 1st GP of Portugal (Valpaços)
Round 7 6-8 October: 2nd GP of Portugal (St André/Santiago do Cacém).
Information: