The Spanish rider on the Repsol Honda Team claimed double honours, taking him a step closer to another TrialGP title with just three events left before the season ends.
Toni Bou remains unrivalled in the TrialGP World Championship, but in spite of the thirty world titles he has already amassed during his sporting career, he continues to be ambitious and claim victories. This time it was in Neunkirchen, Germany, where he achieved two clear wins, finishing 10 points ahead of his rivals and confirming his top position in the overall classification, with a 23-point advantage and just three races left before the season ends. Toni Bou's Montesa-Honda is fitted with Galfer "Disc Wave®" W-WLL brake discs, designed for Trial riding, along with G1805 brake pads.
In the same category, also worth a mention is the excellent performance of Jaime Busto (Vertigo) and Matteo Grattarola (Beta), who traded second and third places on both race days. Jaime Busto still holds second place in the overall classification but remains a long way behind Toni Bou.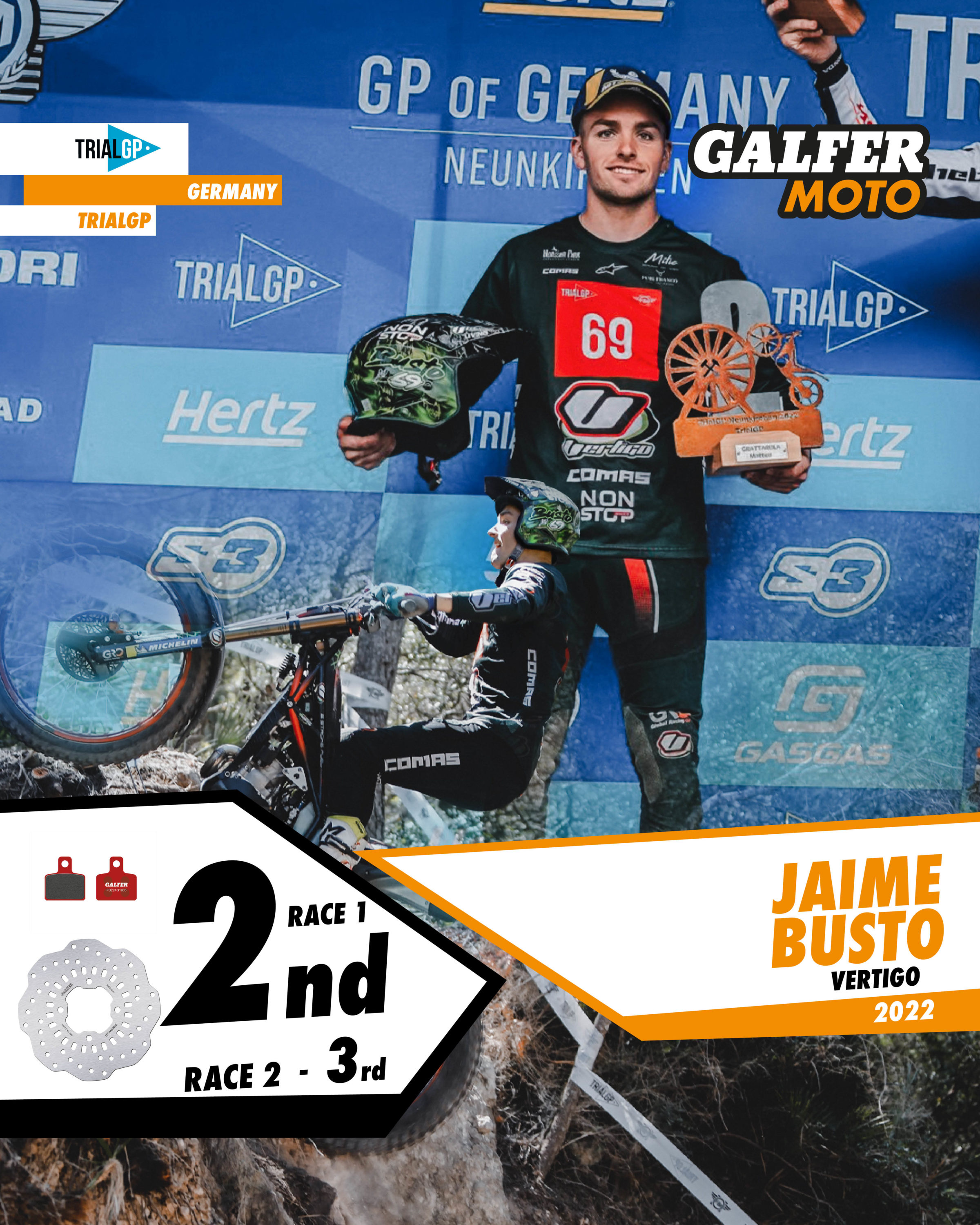 In the women's category, Britain's Emma Bristow (Sherco) and Spain's Berta Abellán (Scorpa) both took this weekend's victories and continue their individual battles in the overall championship classification, with just six points between them.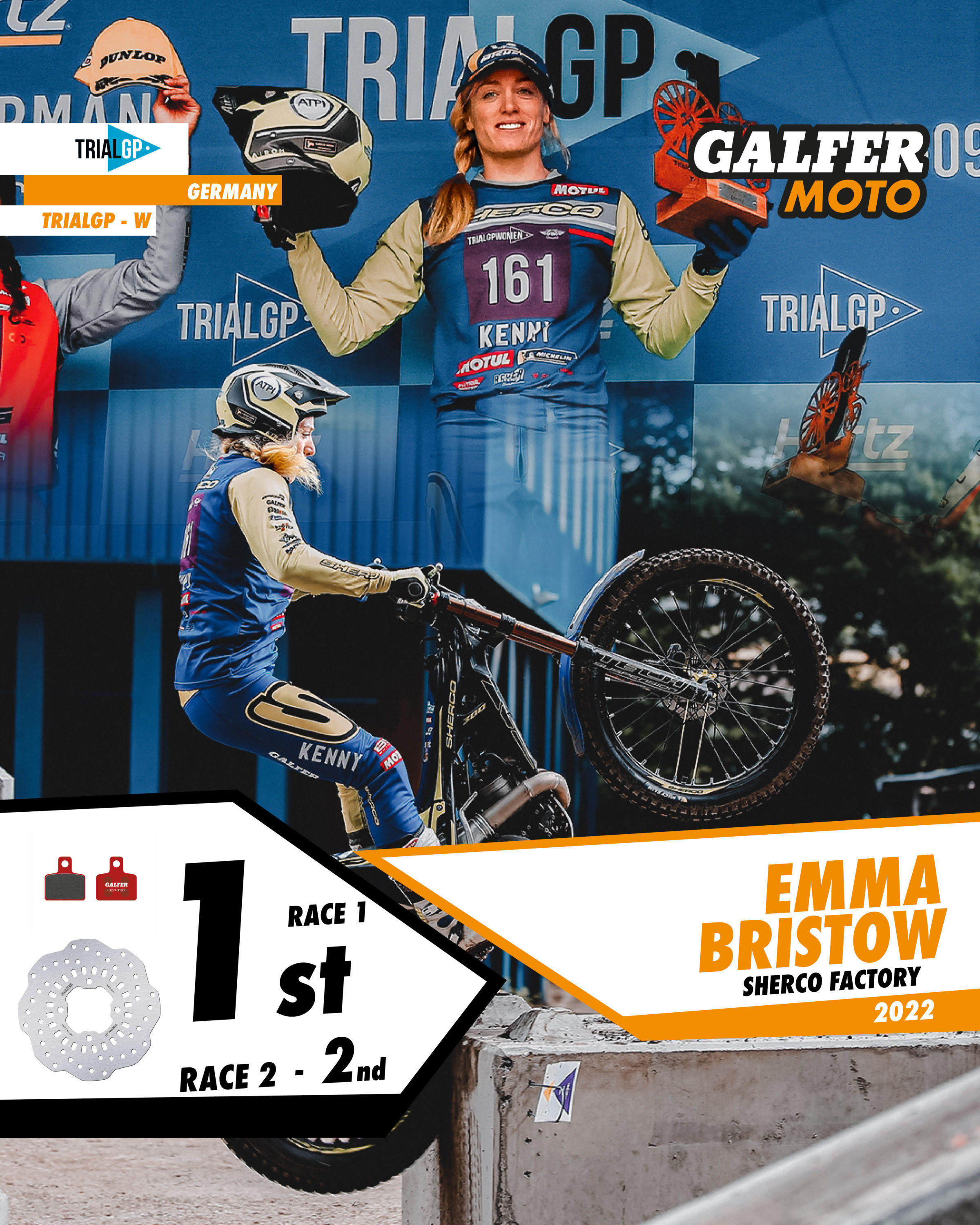 The next TrialGP event will be held in Belgium on 20 and 21 August.