Dennis Foggia (Leopard Racing) took an undisputed victory in the Moto3 race at the Indonesian GP, while Carlos Tatay (Prüstel GP) staged a great comeback to finish on the podium.
The Indonesian MotoGP Grand Prix was characterised by high temperatures, high humidity and changing track conditions throughout the weekend. Despite these difficulties, Galfer rider Dennis Foggia (Leopard Racing) managed to break away from the pack during the opening laps to lead the Moto3 race and take an uncontested victory. Foggia set a strong pace and built up a 5 second lead over the chasing pack, which allowed him to win the race comfortably on his Honda HRC Moto3 equipped with Floatech® discs, Racing sintered pads and Galfer brake lines. In addition, Dennis Foggia has taken the provisional lead in the Moto3 World Championship, with a one-point advantage after two GPs.
On the other hand, it is worth mentioning the impressive performance by Spanish rider Carlos Tatay (Prüstel GP), who made it to the third step of the podium after a great comeback during the race. Tatay, who started from pole-position, had a weak start and was also penalised with one long lap. Nevertheless, Carlos was able to come from behind to reach the podium in the last lap on his KTM Moto3 bike, also equipped with Galfer brake products.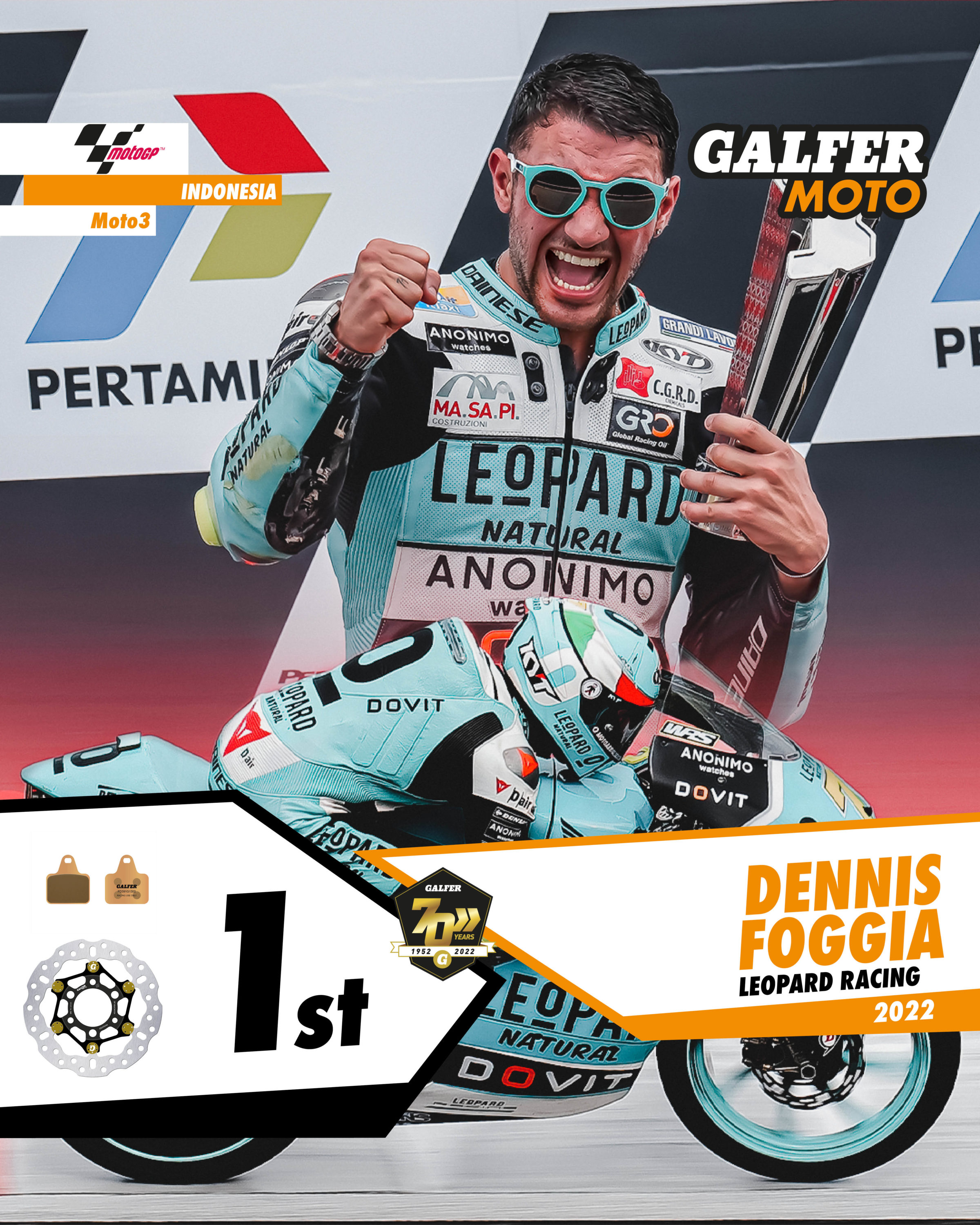 Three other Galfer representatives also made it into the top ten: Xavi Artigas (Prüstel) 6th, Elia Bartolini (QJMOTR Avintia Racing) 8th and Tatsuki Suzuki (Leopard Racing) 10th.
The sad face of the day was for Andrea Migno (Snipers Team), who was forced to retire after being hit by a rival during the last lap of the race. Despite not scoring, Migno remains fourth in the overall standings.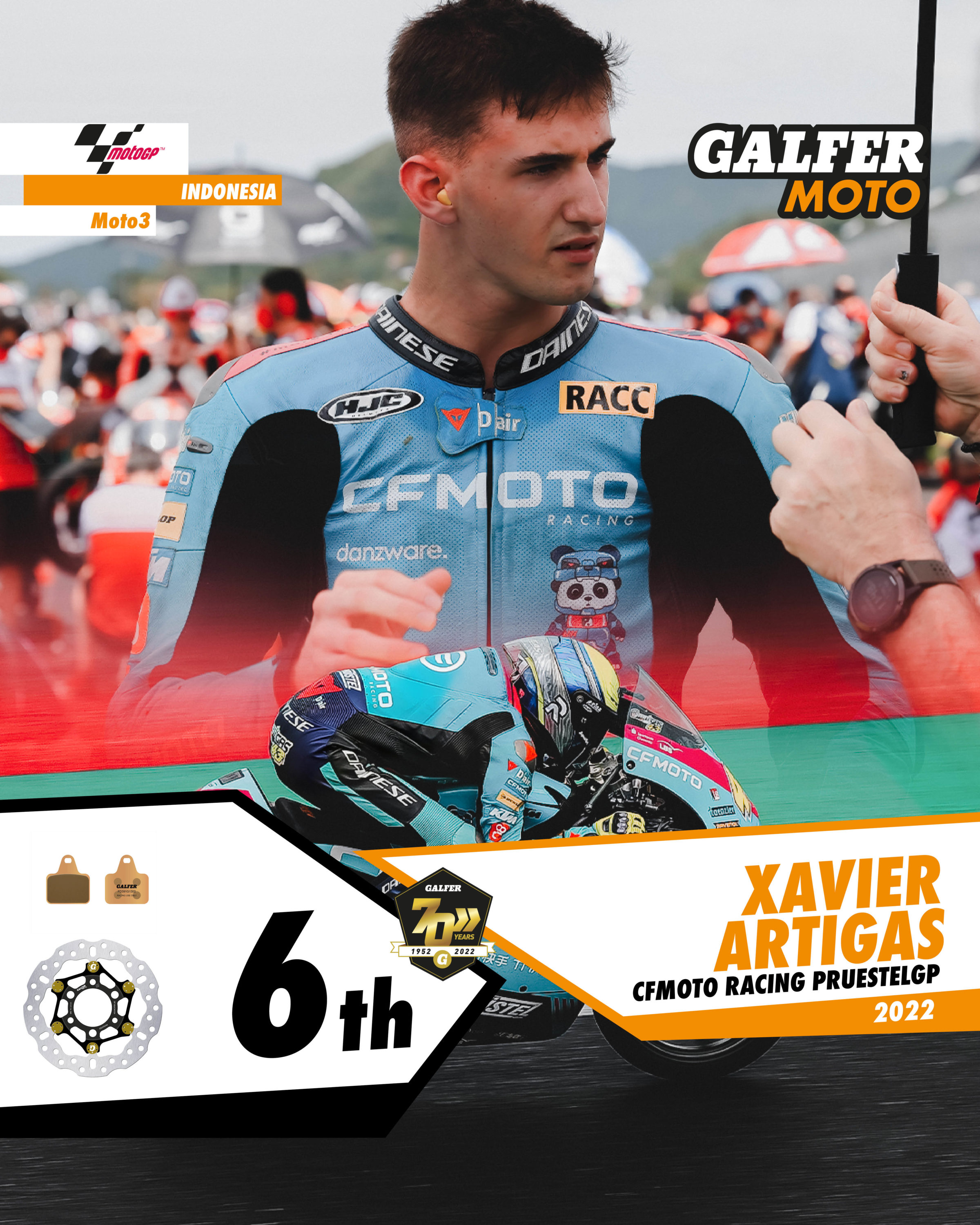 In the Moto2 category, the Stop & Go team contested an exciting Grand Prix in the home country of its main sponsor, although with disappointing results. Bo Bendsneyder, who had achieved an excellent 5th position on the starting grid, did not have a good start to the race and finally came in 15th place. His teammate Gabriel Rodrigo was 22nd.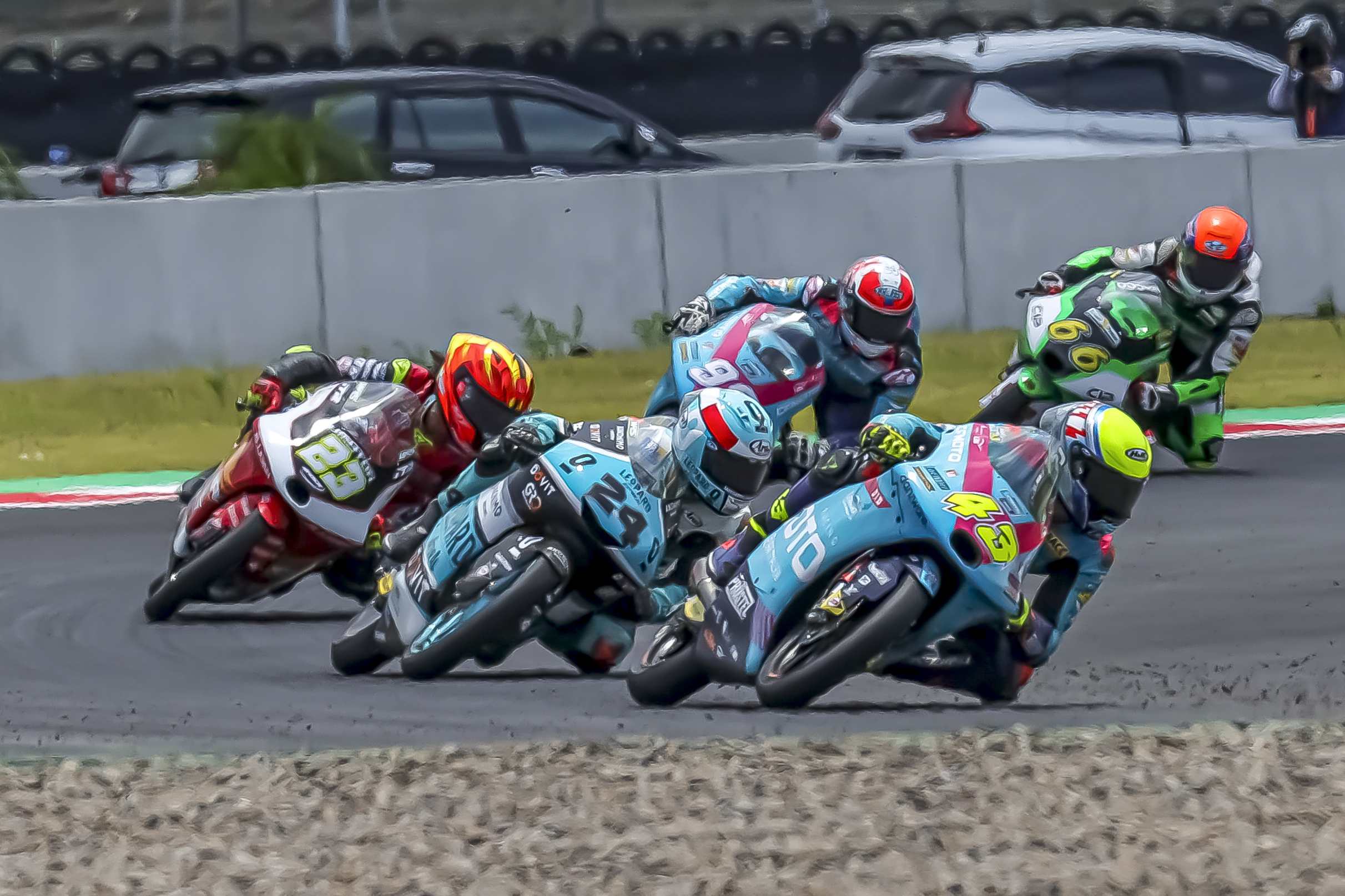 The next round of the World Championship will be held in Argentina from 1 to 3 April 2022.