A Top 5 for Remy Gardner in Moto2 and five Top 10's for GALFER riders in Moto3 at the start of the 2020 MotoGP in Qatar.
The riders with GALFER brakes enjoyed a good start to the MotoGP season. The Moto3 race was fiercely contested at the front between a balanced group of more than 10 different riders. The GALFER rider, Jaume Masià (Leopard Racing), crossed the finish line in third position but was given a penalty for riding outside the track boundary on the final lap, relegating him to fourth place in the end. Three other GALFER riders finished behind Jaume: Tatsuki Suzuki (SIC58) – 5th after starting in pole position; Gabriel Rodrigo (Gresini Racing) – 6th; and Jeremy Alcoba (Gresini Racing) – 7th, who also took the title of best rookie. Denis Foggia (Leopard Racing) finished 9th, and all of them were using the JCW1 Racing brake discs and brake lines from the Spanish brand.
The Australian rider, Remy Gardner, performed well for the Stop & Go team in Moto2. Remy started from the second row in the grid and rode a very solid race, maintaining a top ten placing at all times. Remy recovered several positions in the final stretches of the race and eventually finished in a solid 5th place, very close to the podium winners. His colleague, Kasma Daniel, was unable to finish his debut race due to an accident.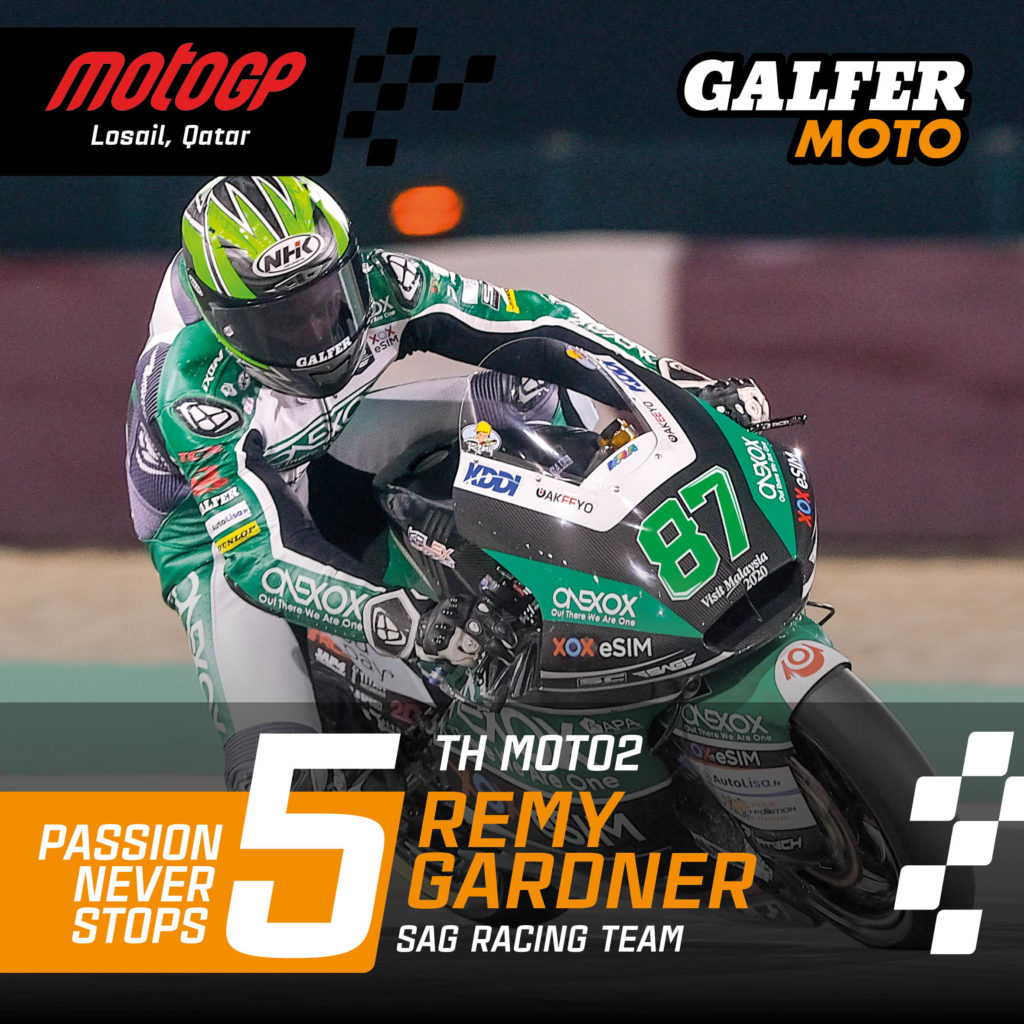 The next MotoGP event will be the 2020 Americas MotoGP in Austin (United States) from 3 to 5 April.