A win for Larissa Papenmeier in WMX and podium finishes for Kiara Fontanesi, Maxime Renaux and Andrea Adamo at the MXGP in the Netherlands.
The second event in the 2020 Motocross World Championship in Valkenswaard witnessed outstanding performances from the GALFER riders. The final classification provided a 1-2 finish for Larissa Papenmeier and Kiara Fontanesi. Between them, the two women won both of the races at the event, but the best overall result for Larissa Papenmeier made her the winner of the Netherlands GP. Kiara Fontanesi finished second on the day. The WMX standings are looking tight with Larissa Papenmeier in second place and Kiara Fontanesi in third. The two riders use GALFER brake products on their Yamaha and KTM bikes, respectively: "Disc Wave®" brake discs and Racing G1396R sintered brake pads.
In the men's category, two riders from the SM Action Yamaha team earned podium finishes in Valkenswaard. Maxime Renaux, from France, won second place overall on the day in the MX2 category, while his colleague, Andrea Adamo, climbed to third place in the EMX250 category.
The impressive performance by the GALFER rider, Jeremy Van Horebeek (Honda SR Team), should also be highlighted as he finished 5th overall in the "queen" MXGP category, ahead of several official bikes from the brand. Jeremy Van Horebeek uses the new ø280mm oversized brake discs and the Racing G1396R brake pads on his Honda CRF 450.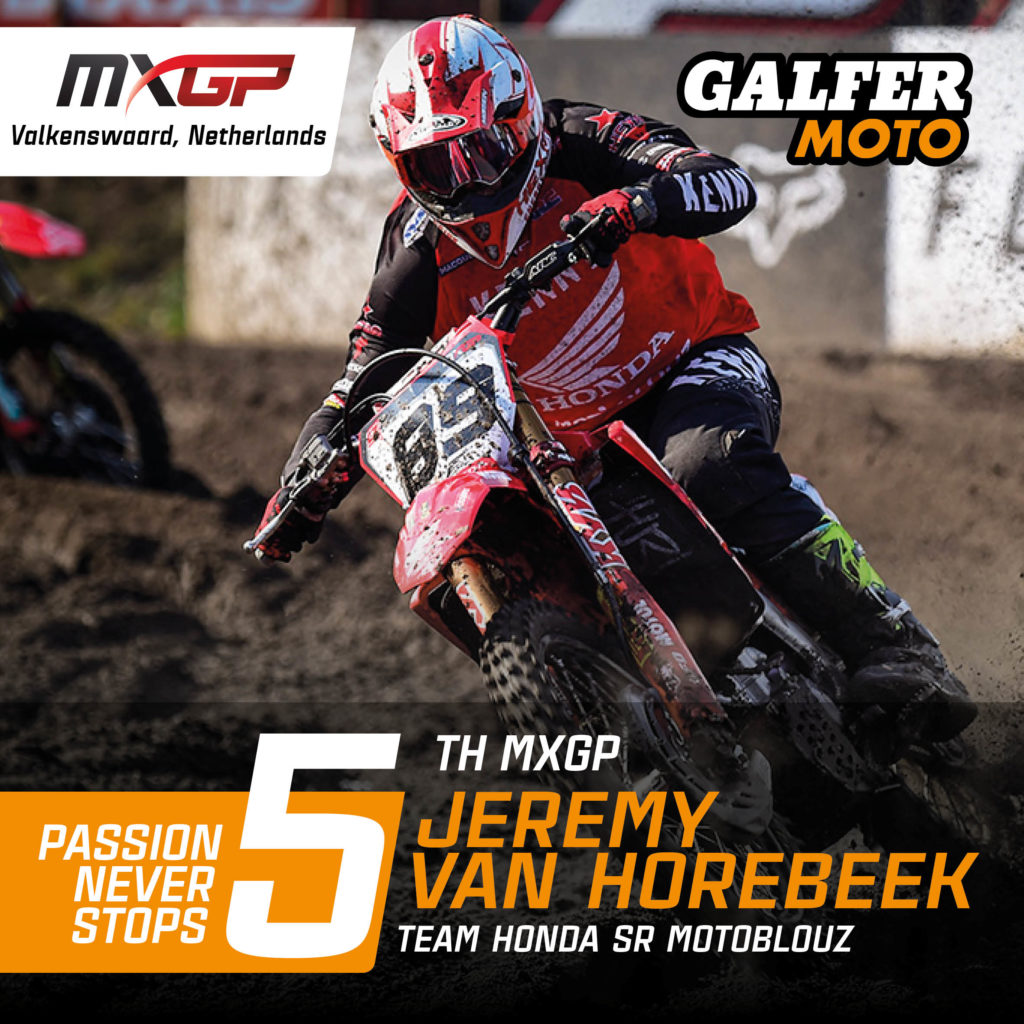 The next stage of the 2020 Motocross World Championship will take place in Argentina from 21 to 22 March.