Galfer wrapped up the 2022 edition of EICMA celebrating a record number of visitors to its stand, a high level of interest from industry professionals and a successful 70th anniversary party attended by partners, clients, riders and friends.
EICMA, the world's top international motorcycle show, was held in Milan (Italy) from 8 to 13 November 2022. The event was attended by most of the leading industry brands and Galfer was not going to miss this special event in the year of its 70th anniversary.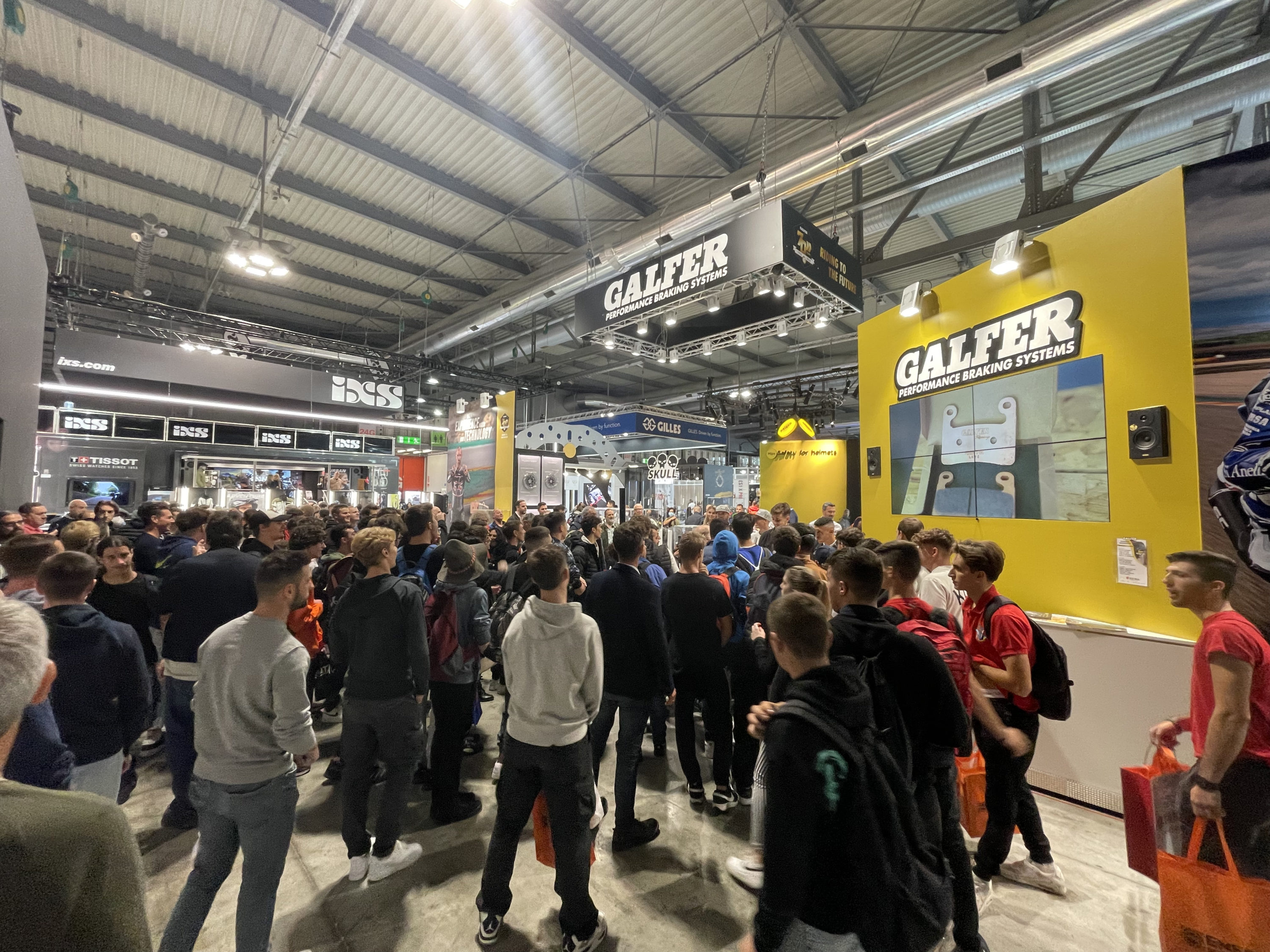 At the Galfer stand, a large number of two-wheeler enthusiasts were able to admire the motorbikes of the best Galfer riders and also see the many new products launched in the past year. These included the new Racing G1310 brake pads and Floatech® brake discs for road sports bikes, which are being used by several competitive teams (MotoGP2, MotoGP3 and WSSP), as well as the new "Disc Shark®" brake discs for Enduro/DH bikes and E-bikes.
The 2022 edition of EICMA also provided the perfect opportunity for Galfer to celebrate the 70th anniversary of its foundation, with an emotion-charged party on Thursday 10 November at the trade fair stand, attended by riders and partners such as Marco Melandri, Mario Román, Kiara Fontanesi, Morgan Lesiardo and Emma Bristow, among others. Galfer was founded in Barcelona in 1952 by the Milesi family, who originated from Italy, so celebrating its anniversary at EICMA this year made it even more memorable, given that 70 years after its founding, the brand has returned to the family's home country to celebrate this important milestone.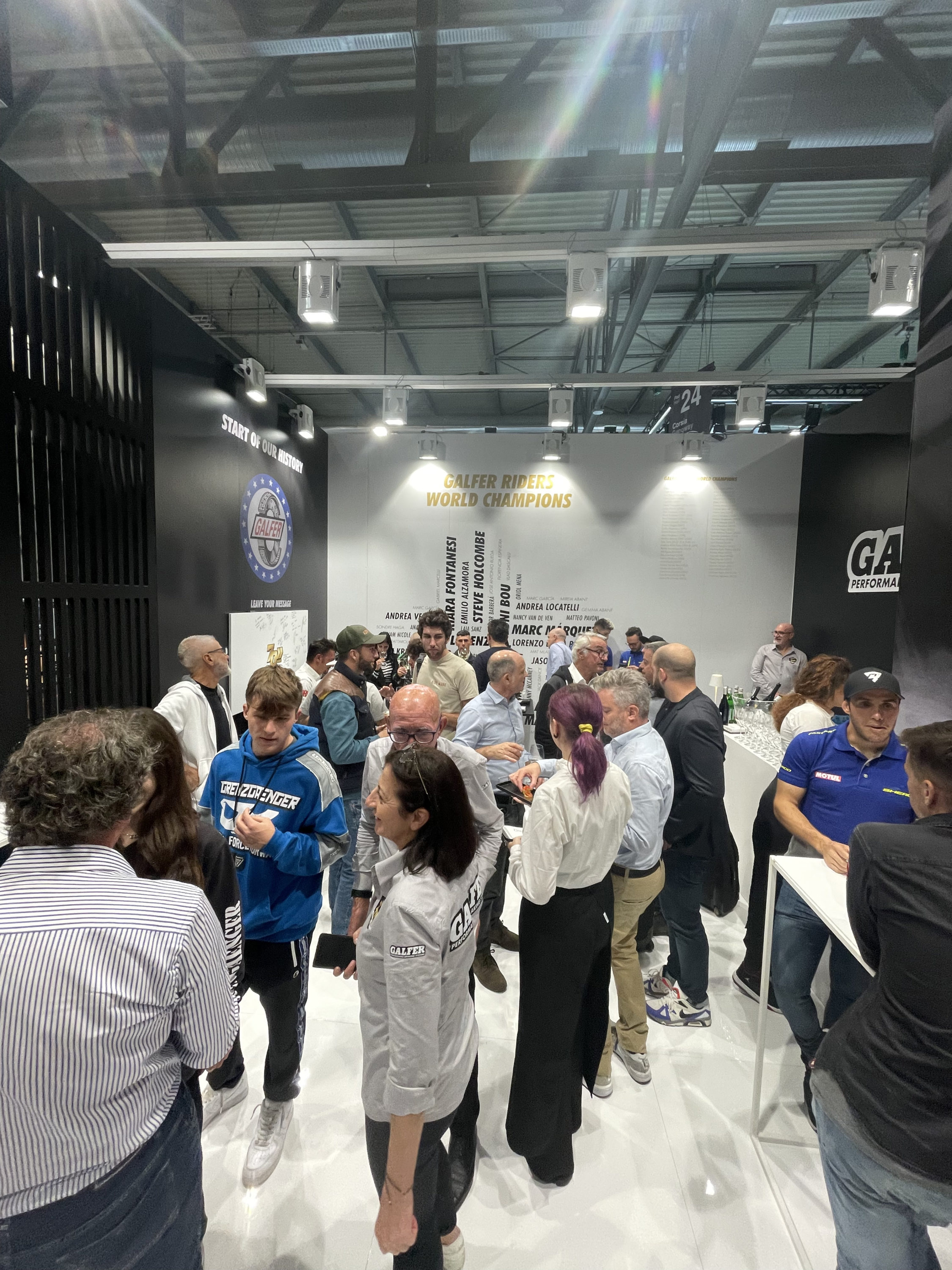 Galfer would like to thank each member of staff involved in this special event and everyone who visited the stand during the six days of the fair.