1.- Describe you early days of competition:
I've been riding a motorbike since I was really small, I think four or five years old. So yeah, (it was) to begin with it was just for fun, I remember every weekend being super excited to ride the bikes, I think this is where my love of bikes began and trials.
So from there I used to ride local events and then obviously, when I was older I began the European and the World Championship and this is where I really began my career, I suppose, and started meeting amazing people like you.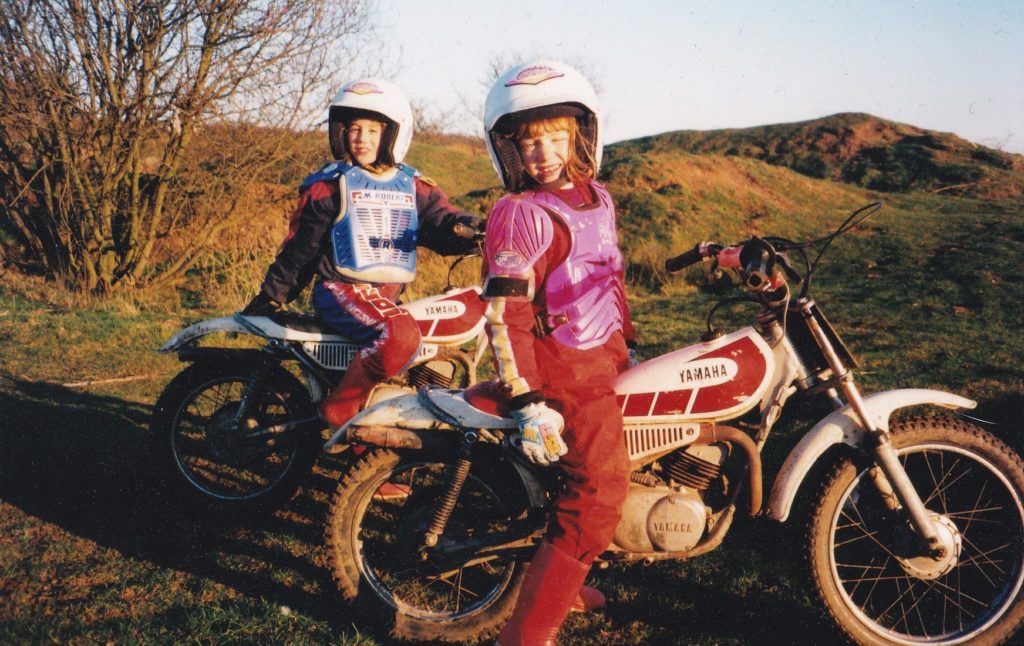 2.- Describe your training plan for each season:
So my training plan each year, first of all, we look at the calendar and try and make a plan, book the flights and speak with the team. Then they make me a bike and over the winter months I go to test the bike, so, to make sure I'm happy with it. And then usually before the start of the World Championship I go to test [it] again, so yeah, so I'm really familiar with the bike, and the components and the brakes and everything, and yeah, ready to start the World Championship.
Fitness wise, I like to run and this year I have a personal trainer in the gym, so it makes it more fun, so you're not alone, and I think it's really helped me this year, I feel physically stronger and this means you're happy mentally as well, so yeah, that's how my year starts and continues, and then obviously the competitions, and then you know how you're feeling with the bike and yeah, so that's my year.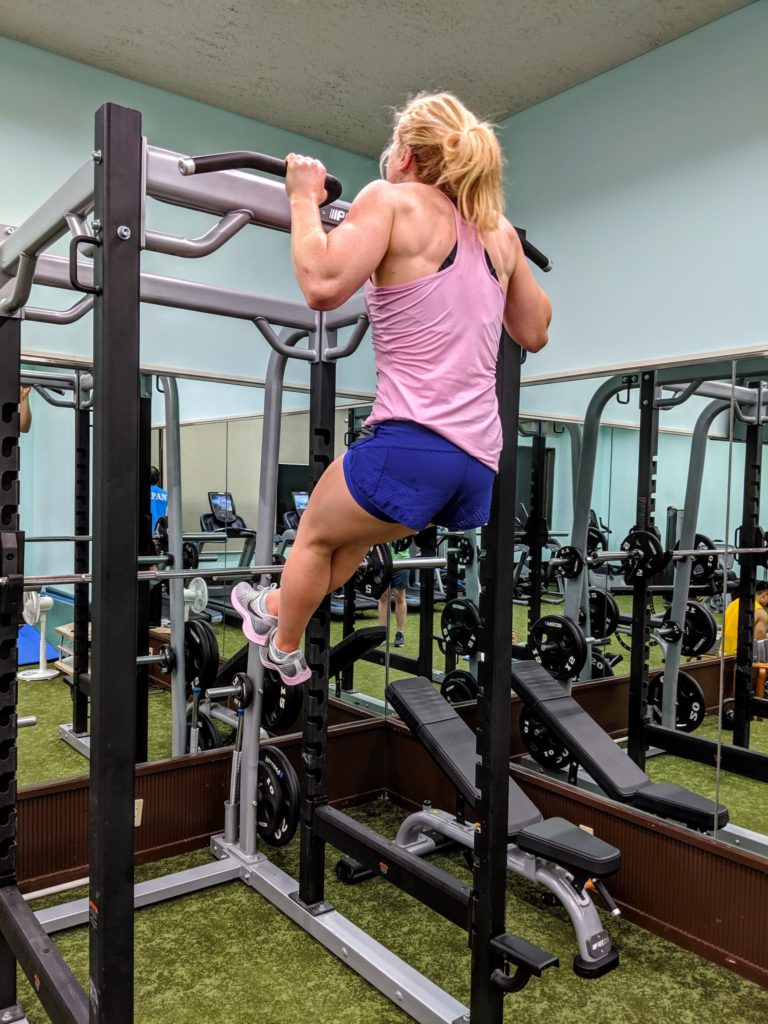 3.- Can you tell us how your collaboration with Galfer began?
So, my collaboration with Galfer began in 2013. In 2013 I signed with Sherco and this is where I began to meet amazing people and Galfer being one of them, so I met Valerio in 2013 and since then I've been good friends with Galfer and really appreciate the products you make. It makes our lives a lot easier and I completely trust my brakes at all times, which is important in trials.
I remember a pink party that Galfer threw for me after, I think it was my second World Championship, I remember everyone in pink t-shirts and, yeah, it was incredible moment. I always think of this and always think of happy thoughts.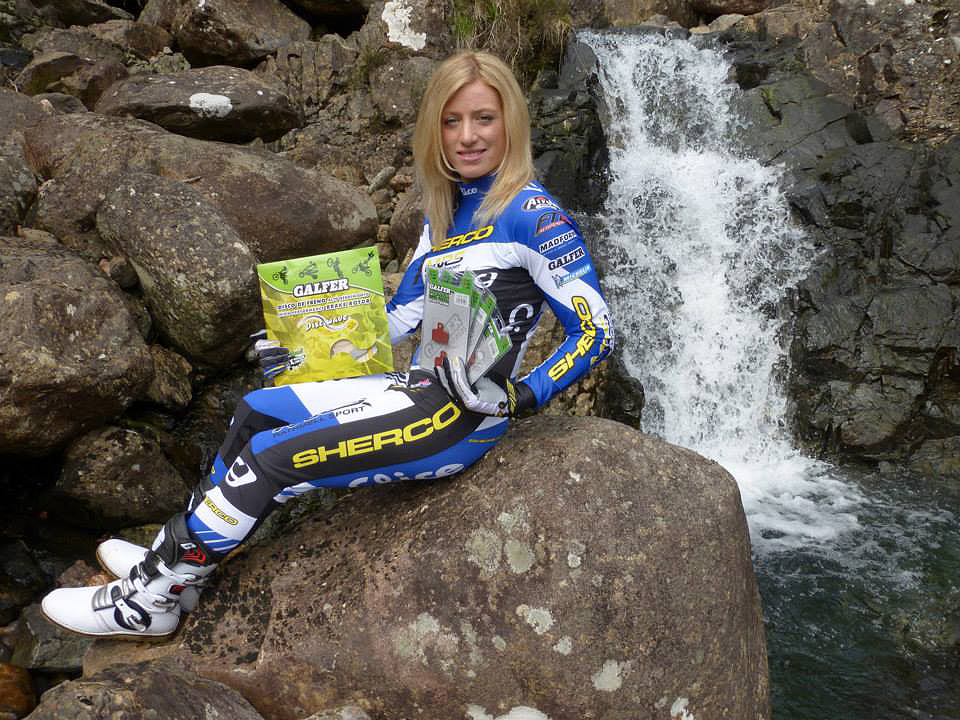 4.- What are the first three words that come to mind when you think about Galfer?
Quality, trust and innovation.
5.- What is it about Galfer products for your motorbike that you value?
So, on my bike, I only use Galfer braking products. So on the front disc is the floating one for trials, and obviously, the brake pads. I use the red version, which I think is standard, but I find this pad incredible and can't fault it rain or shine. And then on the back is the same, so the Galfer disc and the red brake pads.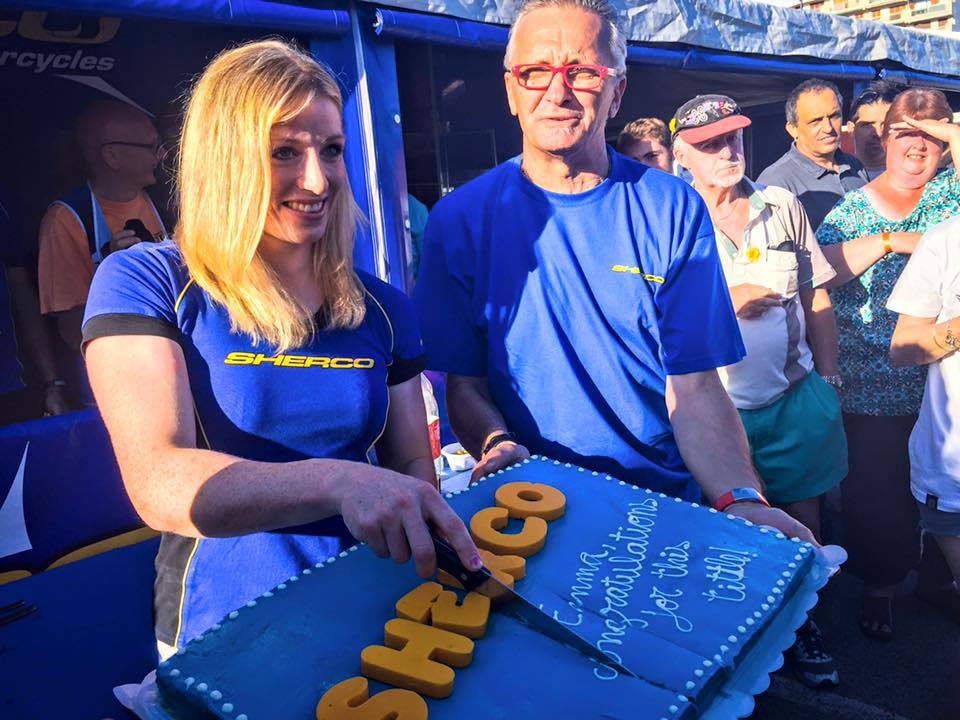 6.- What are your main competition successes and how Galfer has helped you?
So this year I have won my eight World Championship; I can't thank my sponsors enough, Galfer being one of them. We do many events throughout the year, where you need braking power in all conditions, and this means that I can relax, in the water, in the dry, in the heat, I don't ever have to think about my brakes failing. So, yeah, this is a big, big help, especially when you are under pressure and you really want to perform.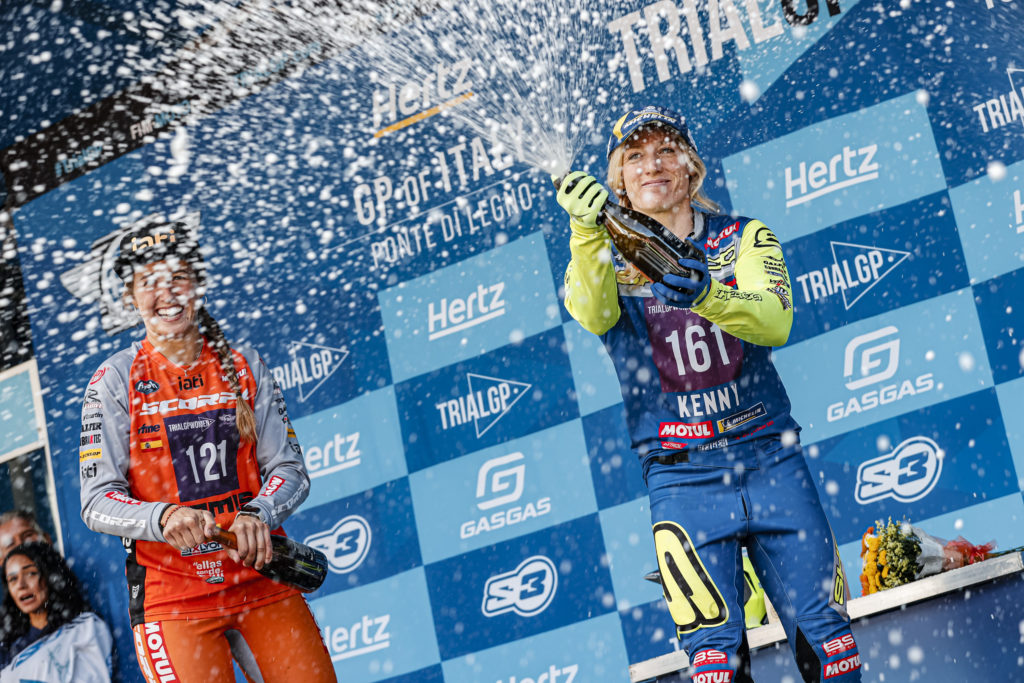 7.- This year, 2022, is the 70th anniversary of Galfer, do you have a message for them?
So just a quick message from me. A big thank you for everything you've done for me over the last ten years. I hope we can win more World Championships together. But no, just keep doing what you're doing; you are by far the best in the field, and I wouldn't want to use anything else.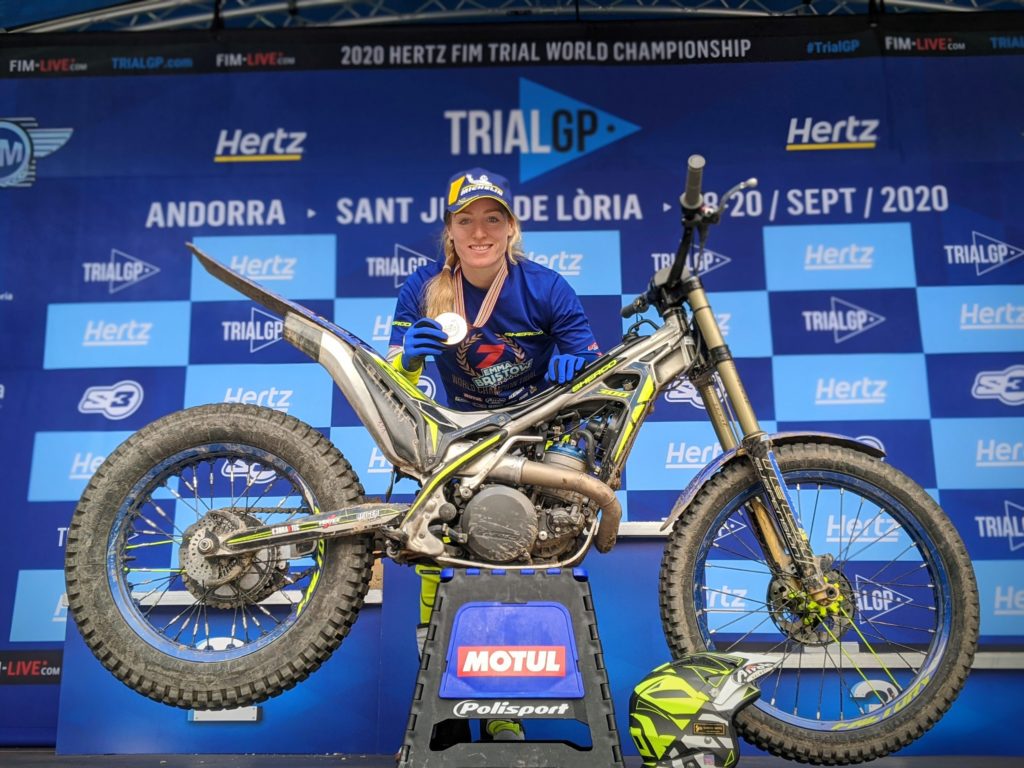 Rider's motorbike setup: