1.- Describe you early days of competition:
Well, I suppose I started because it runs in the family. My parents helped out in one way or another at a motorcycle club, the Moto Club Segre close to home, and since I was small, I was around the tracks with my brother… We were practically born on the circuit because my mother was pregnant when she worked there at the circuit and that's how I got started. Everything to do with racing was instilled in me from a young age, watching world motocross championships in Bellpuig, Lérida and Ponts and, like it or not, it gets in your blood a little. Then it starts as a hobby and ends up being your job.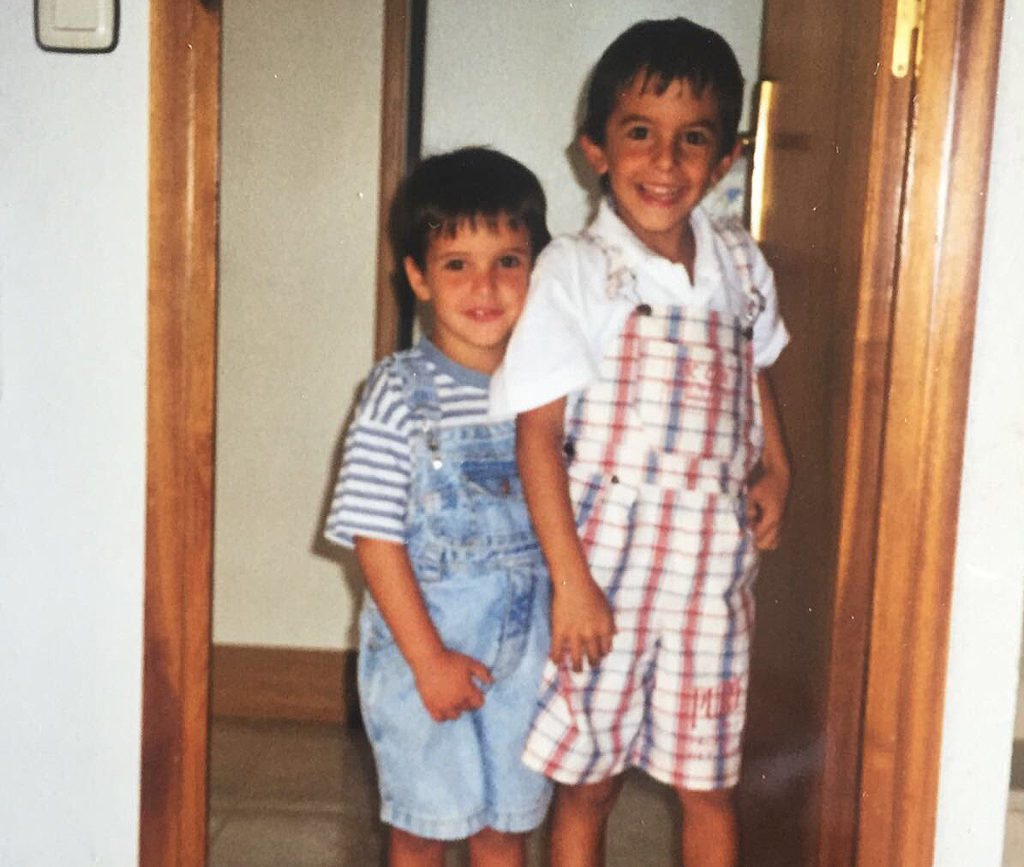 2.- Describe your training plan for each season:
Well, it starts off as a hobby really. You go when you want. My father was very much: "when you feel like it, tell me and we'll go". He never forced me to ride a motorbike or said, "come on, let's go out on the bike." It was the opposite. He was the one who had to hold us back, otherwise we'd be out there every weekend. But no one ever said "no" when we wanted to go. Now it's much more professional, it's a job whether you like it or not. It's still a passion for me, otherwise I wouldn't be here, but everything has become much more professional. Now I have a training schedule, gym, cycling, everything. It's all got more professional and it's not really a hobby anymore, you know? It's a hobby in the winter when I'm on holiday and ride my bike even more, but because I enjoy it and because I want to. I don't need to think so much about going to the gym and other things.
3.- Can you tell us how your collaboration with Galfer began?
I remember with Umberto, who I have a great relationship with, my family too, we've known each other for many years. I remember being in Monlau at the Spanish 125 championship in 2010 and Galfer was the team sponsor there. So, when they're supporting you, particularly at the beginning, which is where Galfer provides a lot of support, it's appreciated because later, when there are more cameras, which means more attention I can tell you, it's easier to support someone. But it's particularly at the early stages when you need it most and they were always there.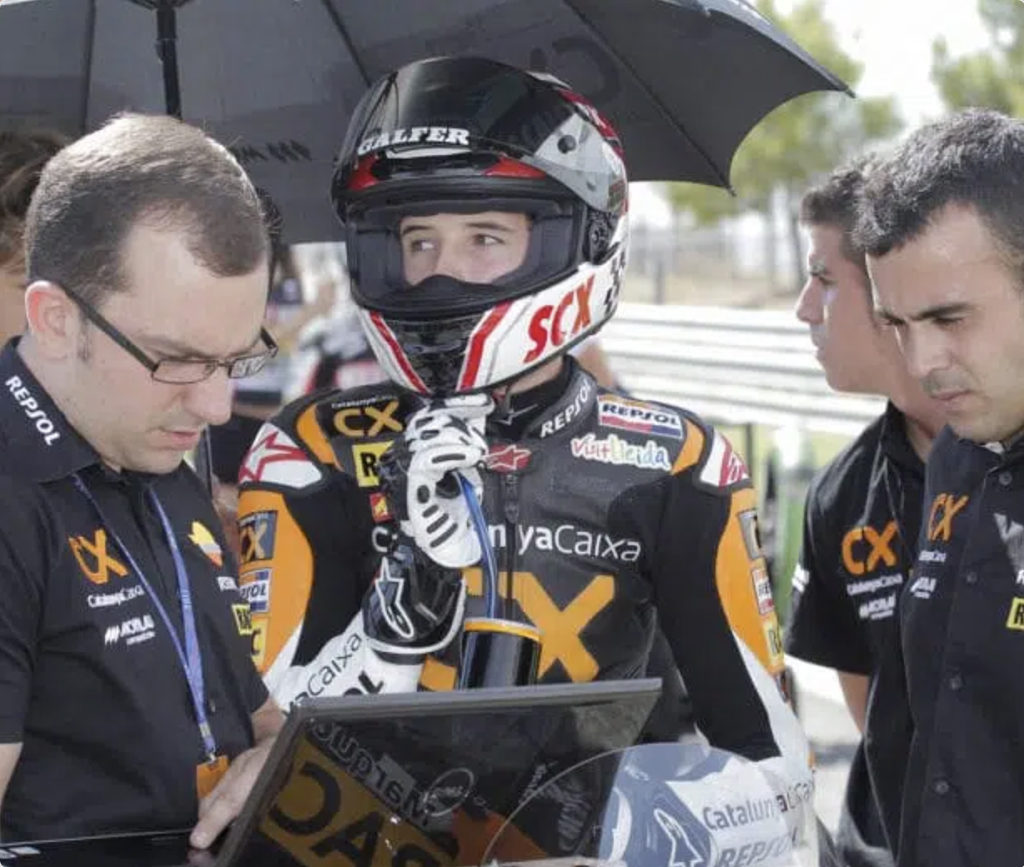 4.- What are your main competition successes with Galfer?
We won a Spanish championship, we were rookies, and then we went on to win the world championships in 2014. That really helped me. Most of all, I can say that it wasn't just in that year; it was all the time, like at the Spanish championship when there's less attention. Like I said, they support you out there and give you that extra push, they do their bit, and it's after you've won that you most appreciate it.
5.- What are the first three words that come to mind when you think about Galfer?
I think I'd say approachable, passionate and hard working. I think that with everything they've achieved, they wouldn't have made it so far and continued to grow without these three facets.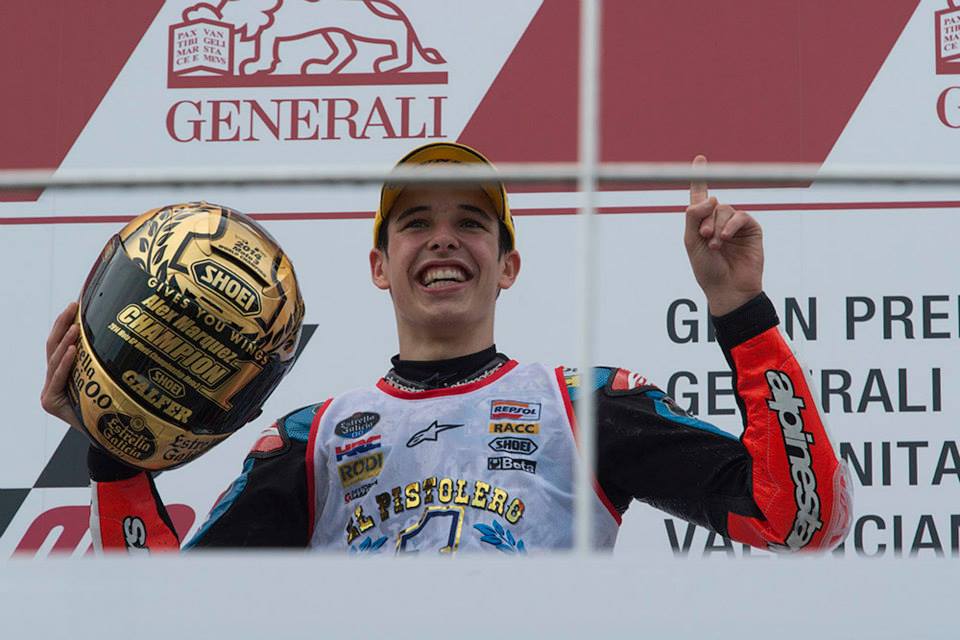 6.- This year, 2022, is the 70th anniversary of Galfer, do you have a message for them?
So, congratulations to everyone in the Galfer family on their 70th anniversary. I hope they'll celebrate another 70 and many more. I've really enjoyed being part of the family and, in particular, the great relationship we have. All the best to you. Goodbye.